I noticed that when I get a new pattern, I'll usually make it twice right away.
I started out with a simple sundress, New Look 6805. I made it once with a blue and pink cotton print from the clearance bin at Hancock, and then again with a mustardy print from the Jo-Ann's clearance bin. I was so proud of both at the time, but truthfully, neither fit that great. They're both really loose across the back. I'll could still wear them in the summer on a lazy, casual day, and it's a nice reminder how much I've improved.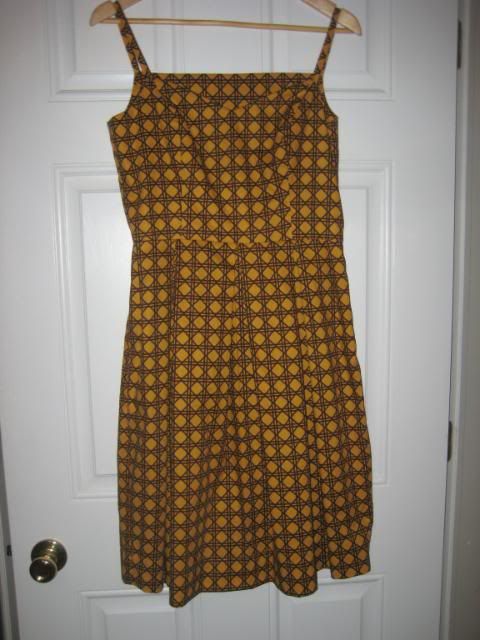 I also made New Look 6824 twice. The first version of the dress was made with vintage silk from eBay, and it it fits fine (if not a tiny bit big in the chest) and is generally well-made. I don't think it's going to become a favorite dress, but I've worn it three times so far. The second version was the result of thinking that shiny polyester satin from Jo-Ann's would make a dandy dress, despite the fact that I never wear synthetic fabrics. It was a disaster from start to finish, and it's been worn once and is now in a wrinkled heap somewhere.
New Look 6457 got a couple variations, too. The pattern originally had a full, gathered skirt, but I swapped it out for a more 1940's style bias-cut skirt. I made the red "Old Maui" number first, and then liked it so much that I made the green and pink print the very next day. Both were dresses that I immediately wore upon finishing. I even got up super early on my vacation day so I could hem the green one and wear it Christmas shopping. Both are definitely going to be regulars in my wardrobe, and I feel like I could wear them in any season with the right accessories. By far, my favorite dresses I made.
My next two-fer started out as a dress I gave up on multiple times, finally finished, and am now totally in love with. It's Butterick Retro '47, a pattern which made me hate my life the first time I made it. Now that I have the hang of it, I realized it's a really great dress and a flattering shape on me. I love dresses from the Forties, but it's hard to find one that fits me and looks good on me. I have five true vintage Forties dresses, but only one is a wardrobe regular. After I finished the chain-print dress, I immediately started on another version of it in a vintage rayon print. It's almost done, just needs a hem and a zipper.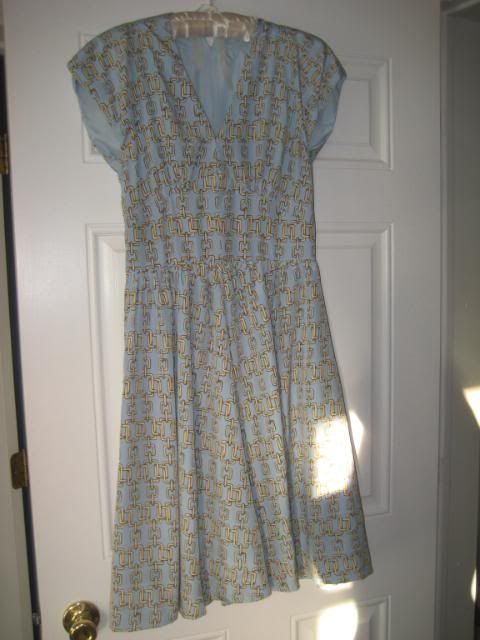 Then there's my One True Love, New Look 6723, which I have made a whopping six times. It started out with needing an orchestra dress with a full skirt and sleeves, which made me realize how hard it is to find a good dress with sleeves. So I made it again in a Fall floral print to wear on Thanksgiving. The black version has only been worn for it's intended use (playing the cello), but I've worn the brown one a few times. I'm still impressed with my first attempts at sleeves.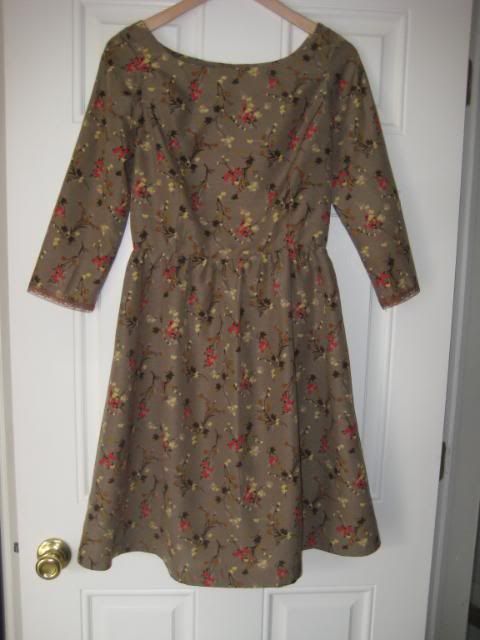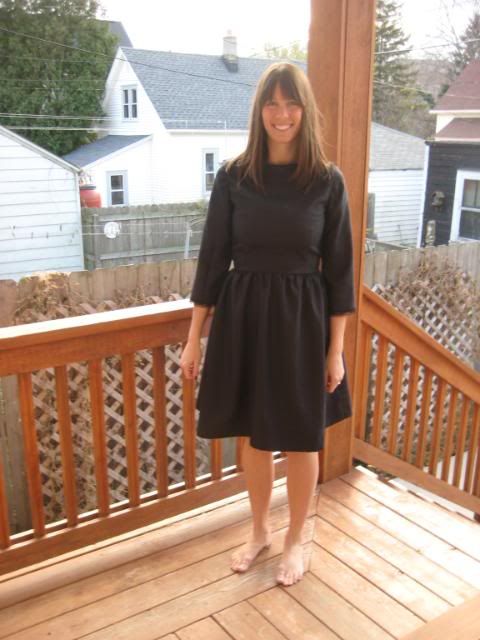 It got a couple sleeveless variations, too. Of course, there's the one I made out of my wedding tablecloth. It's cute and it fits perfectly, so I think it'll get a lot of wear this summer. The second one looks like a pinata, does not fit, and the waist gathers are totally crappy. It's a shame, because the zipper is amazing, best one I have ever done. I could rip it apart and make the bodice smaller, but it kills me to rip out that beautiful zipper. It's not really doing any good if I can't wear it though, right? I might get around to altering it.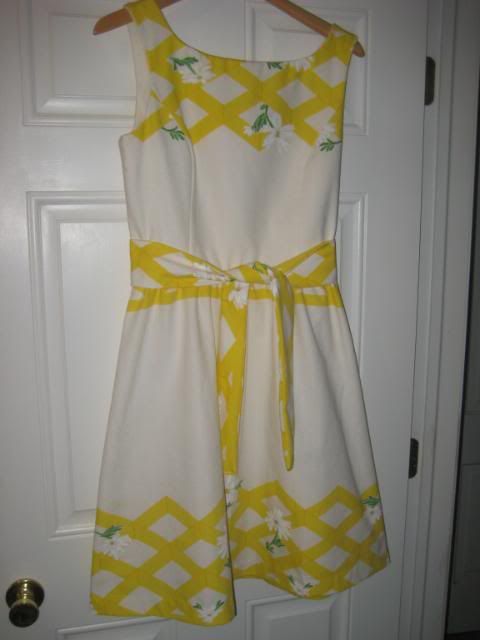 Then there's the bodice of the Lyndon B. Johnson 1964 dress, which I never did get around to finishing. The best version, obviously, was my New Year's Eve dress! It's the sparkliest, prettiest version. I hope I get a chance to wear it again!
What's your favorite tried and true pattern?