I hope everyone had a great Christmas! Mine started on Friday, when I went to my parents' house for dinner, drinks, and gifts. We've been doing our Christmas celebration on Christmas Eve forever. I think it's because we used to visit all the grandparents on Christmas Day, and Eve was our time to just hang out as a family. I finally got to wear my
Holiday Dress
! I felt really festive. I just wish I had taken the cardigan off for the photo.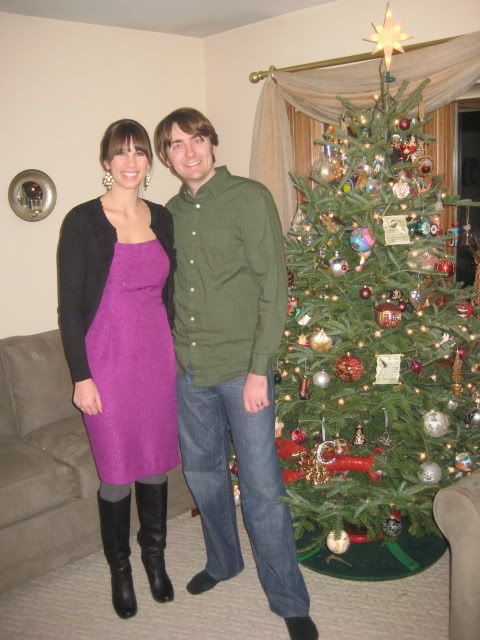 I also got lots of great sewing things, including several Jo-Ann's gift cards. My husband Mike got me an iPod dock so I can listen to tunes while I sew, a thread rack, and two really nice pairs of scissors.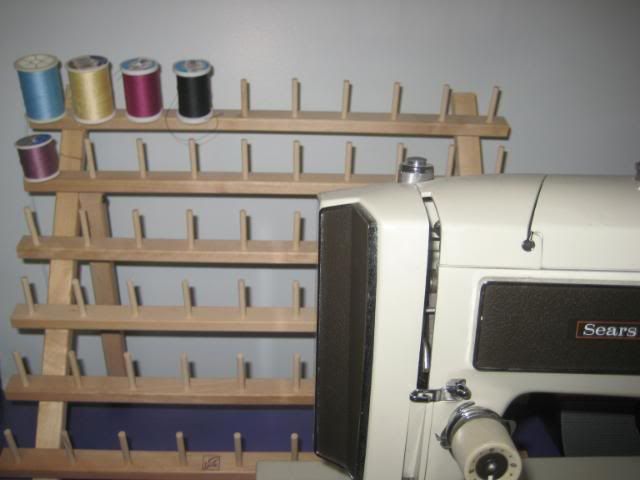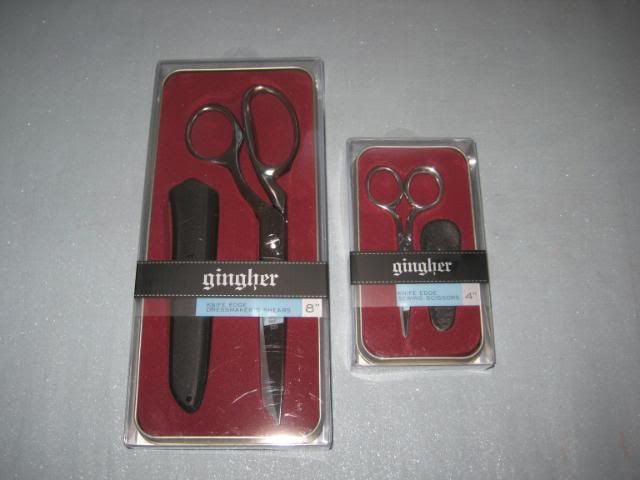 Saturday, we headed up to Green Bay to celebrate with Mike's family. I didn't wear the green dress I made because it seemed a little formal, and also there are some fit issues I'm still working out. I wore a cute 50's dress that Mike bought me instead.
I took off work today, so I started on my Vintage Vogue dress. I had about 6 yards of pretty navy rayon crepe with a cherry print. Like most 1940's fabrics, it was skinny and I had to be creative with my cutting.
I laid out the few pattern pieces that fit with it folded, and cut them out.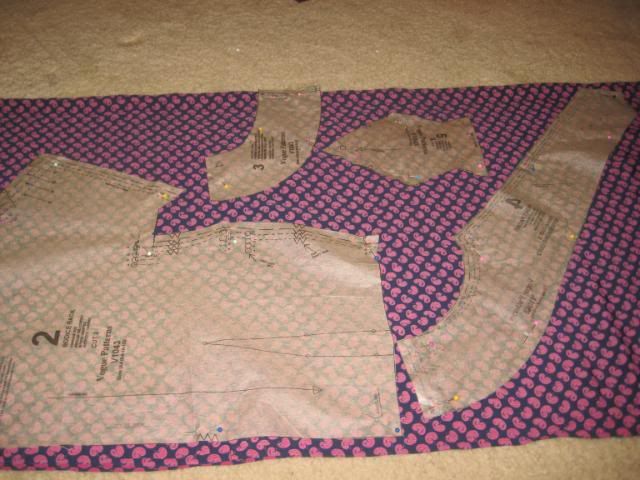 For the front bodice piece and all four skirt panels, I had to open it up and cut one at a time. I got smart this time and I didn't cut my skirt panels until after I finished putting my bodice together and knew that it fit and looked good. This way, if I ruined the bodice, I still had like 4 yards of fabric to do something else with.
Things started out great. I did the fold on the bodice front: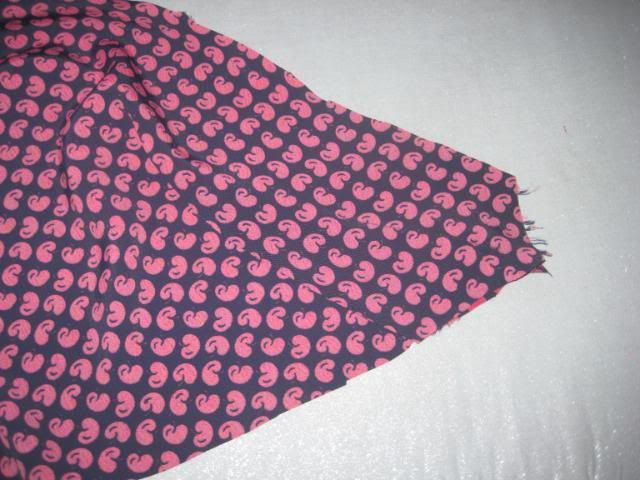 The back darts: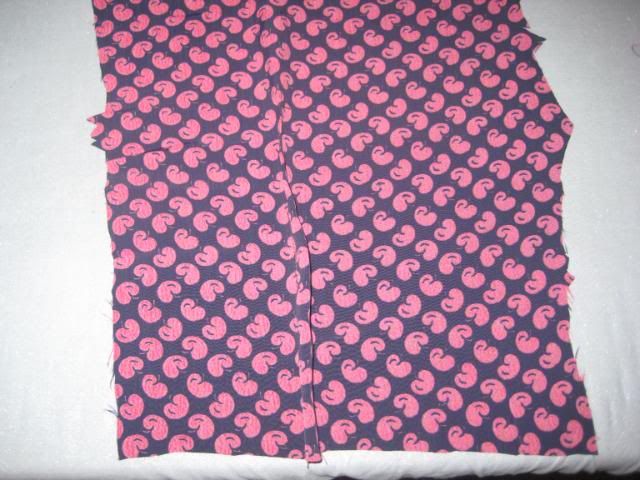 Had a super easy time with the facings:
I got the bodice put together super quickly. Then it was time to do the underarm gussets. Okay, let's just say I had an epic meltdown that involved throwing pieces of fabric, CRYING, and ripping the pattern to shreds.
I'm so embarrassed. I'm glad it was a $5 Vogue sale pattern and not something vintage and expensive. I never did get those underarm gussets together. Okay, the pattern instructions made NO SENSE and the pattern piece for the gusset was huge and there was no effin' way it was fitting where the directions told me it did. So I did away with them entirely. The sleeves are slimmer, but they are still comfortable and I can lift my arms just fine.
I tried on the bodice, and it looked and fit great! It was really pretty. So I went ahead and cut out my skirt pieces and put it together. Wow, it is a lot of skirt! It's so gorgeous and swingy and girly, but I have to admit I'm not super excited about having to hem it.
The good old stash of vintage seam tape delivered with this denim blue: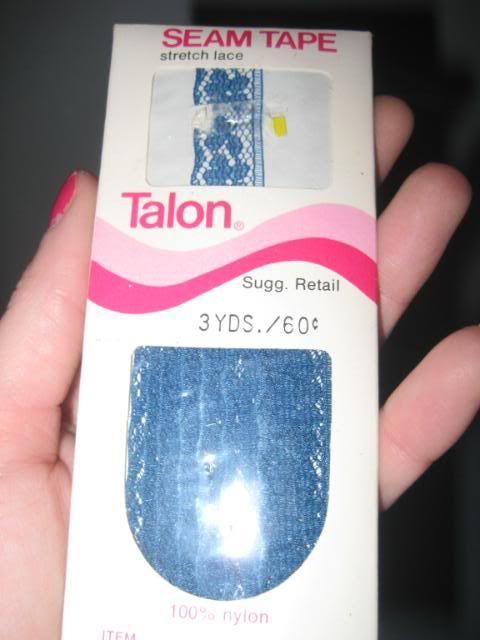 I had the perfect size and color zipper, too.
I've never done a side zipper before. It actually wasn't bad. I did it by hand and it only took 15 minutes and it looks pretty good.
Extreme closeup!
I'm going to tackle the hem tonight and hopefully wear it tomorrow. I'm so happy this turned out! My last two projects were really discouraging, so it was nice to have a successful one.