Recently, one of my favorite sewing bloggers did a post where she made a dress from a vintage floral tablecloth. It turned out gorgeous, and I immediately went to eBay to find one for myself. I found this great white tablecloth with blue, purple, and aqua flowers, and won it for $5!
I thought the best style would be to do a full skirted strapless dress, so I ordered New Look 6457.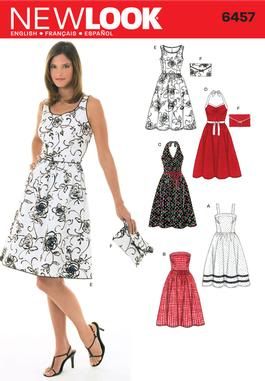 I ignored the printed layout, and laid out my pattern pieces on the fabric in a way which would best showcase the flowers.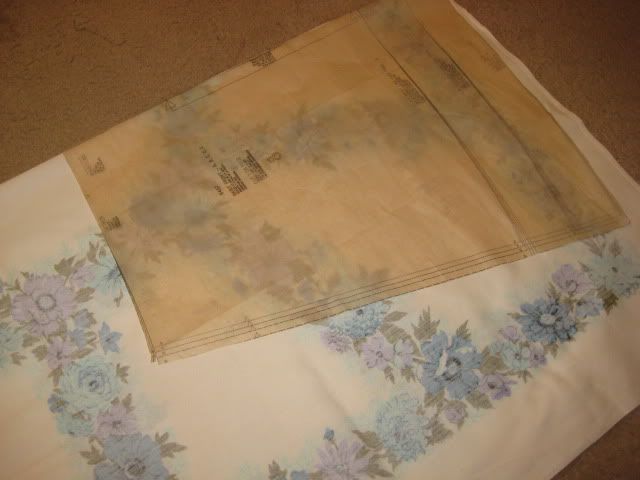 I forgot about the 5/8" seam allowance, so some of my flowers got swallowed up in the bodice seam. It still looks pretty though, and way better than if I had not tried to match them up at all.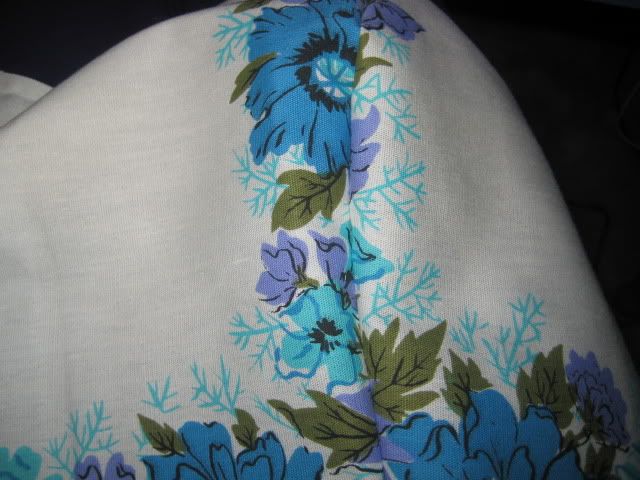 To make the top border on the dress, I folded over the bottom edge of the band, pressed it into place, and pinned it.
I pinned it to the bodice of my dress, careful to match up side seams. There was a lot of ease to work in on the bodice front, but I went slow and used a lot of pins and it turned out great.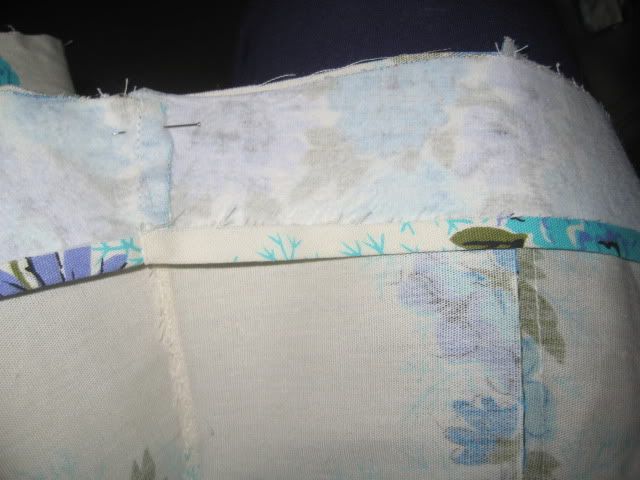 The directions said to sew with a 5/8" seam allowance, but I did 1/4" to have a wider band and showcase more of my flowers.
After sewing, I clipped my curves, turned it inside right, and topstitched it into place.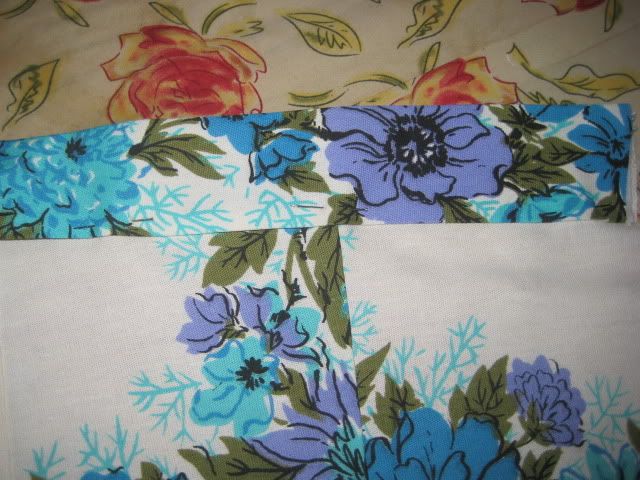 My completed bodice is ready for a skirt.
This was the simplest skirt I've ever made. It was just a giant square and two rectangles that needed to be sewn together, and gathered along the top. I made sure the flowers on my side and back seams matched up perfectly.
In two and a half hours, I was able to completely put the dress together except for the hem. That included cutting out the pattern pieces, too. It's a really easy dress and I will definitely make it again in the future.
Not being content with just ONE tablecloth dress, I already have this one on it's way from eBay. Now I just have to wait 5 or so months until it's warm enought to wear it!