When
Karen
announced she was hosting a pajama party sew-along, I knew I had to take part. You see, I don't actually have a proper pair of pajamas. I usually lounge around in leggings or sweatpants and a t-shirt. Plus, I found this ridiculous pattern at Value Village for $.29.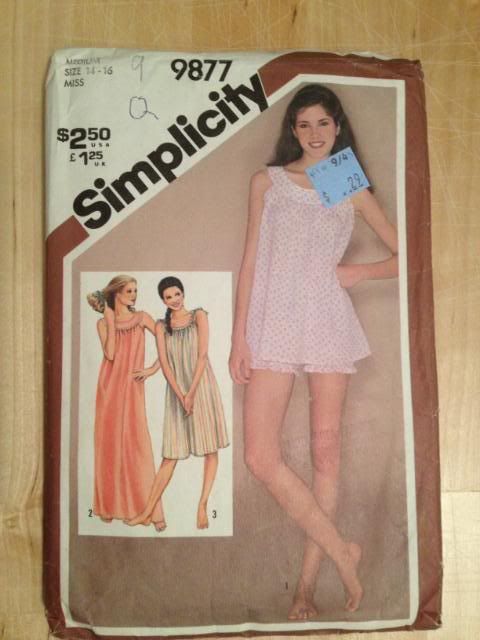 The two girls on the left are TOTALLY gossiping about the other girl. Wouldn't you gossip about someone in such ridiculous pajamas?
Silly pajamas require silly fabric, so I chose this cotton print from Hobby Lobby. I didn't make a muslin because, well, they're pajamas. They don't have to be perfect. I love how the bottoms turned out, but the top is kind of gigantic. They're super comfortable, though, so no big deal!
Karen asked us to reveal our bedtime reading. Usually when I get to bed, I'm pretty tired, so I read Us Weekly or Elle. That way I can check out a fashion spread or see "who wore it better" and it's okay if I fall asleep. I fall asleep a lot with my face in a magazine. Right now, though, I'm reading The Girl Who Kicked The Hornets Nest. It's the third book of the Girl With the Dragon Tattoo series. I read the first two books and to be honest, I didn't love them. But everyone was always raving about how good they are! I thought they were a little slow and dark. Everyone keeps telling me to stick with it, and I already read the first two, so I'm powering through.
My cat ALWAYS wants to join the party.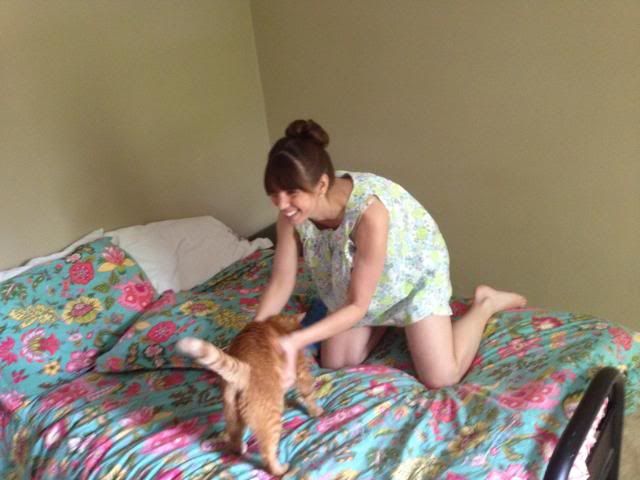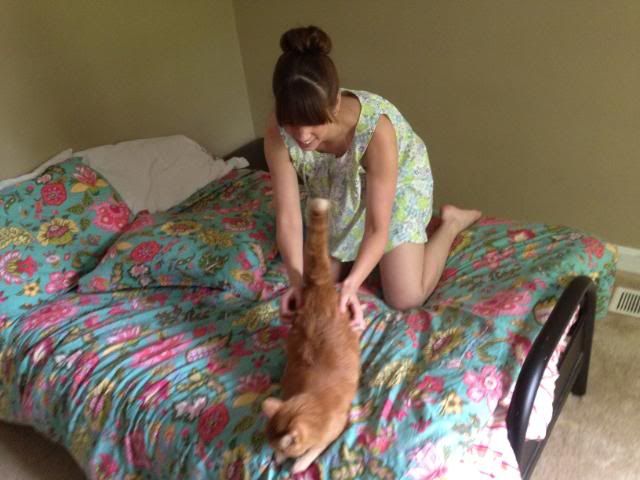 And a full-length shot. I kind of like them! I'm not totally sold on the top but the shorts are adorbs and I will for sure wear them in the summer with a tee or tank.