I hope everyone had a great Thanksgiving!
Since my family does dinner really late, I had plenty of time to sew in the morning. I finished the zipper on my fuschia holiday dress and made another dress from the "Old Blue" pattern. I found this fabric at Jo Ann's, and it reminded me of a 1960's dress. It's pure polyester, but it was cheap and I liked the print.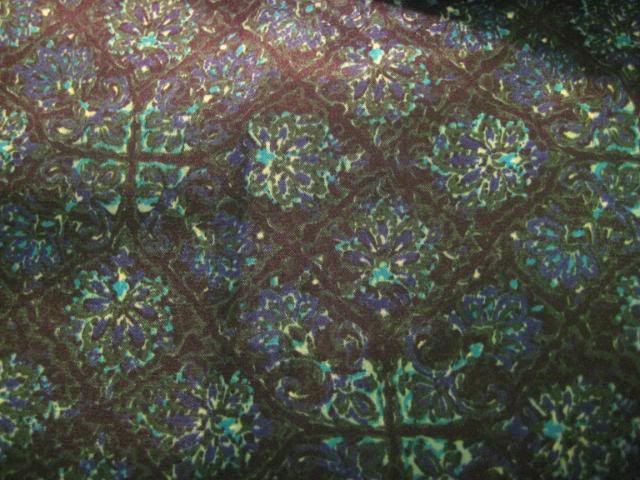 I cut out my pieces and started on the curved bodice seam, and whoa, silky polyester is HARD to sew with. It was sliding all over the place and bunching like crazy.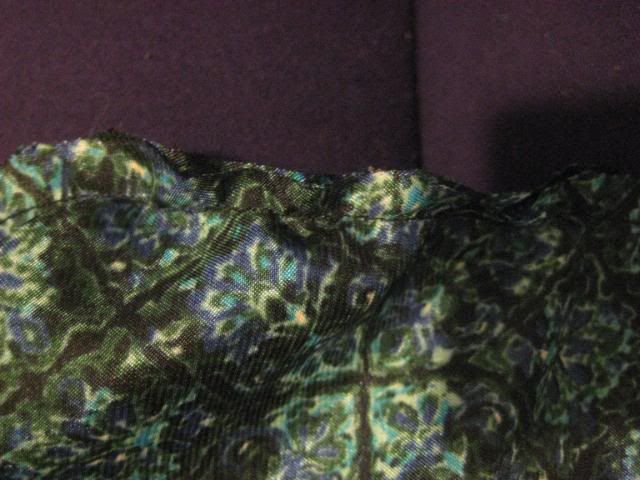 I had plenty left because I always buy too much fabric, so I cut a second bodice. This time I went extremely slow and used about 20 pins to hold everything in place. It's still not perfect, but bettter.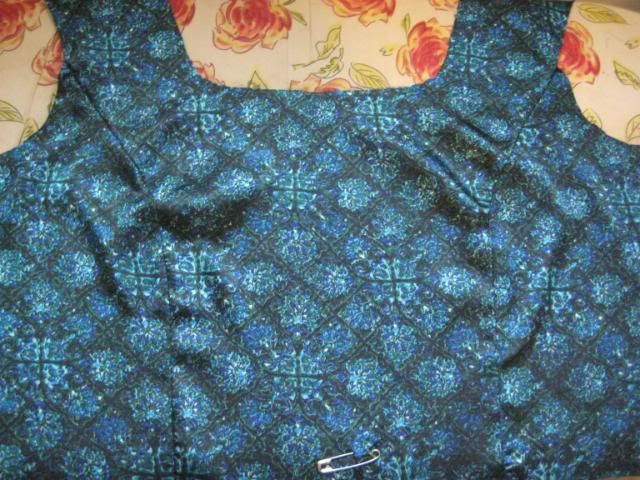 Next up I had to gather my sleevelets,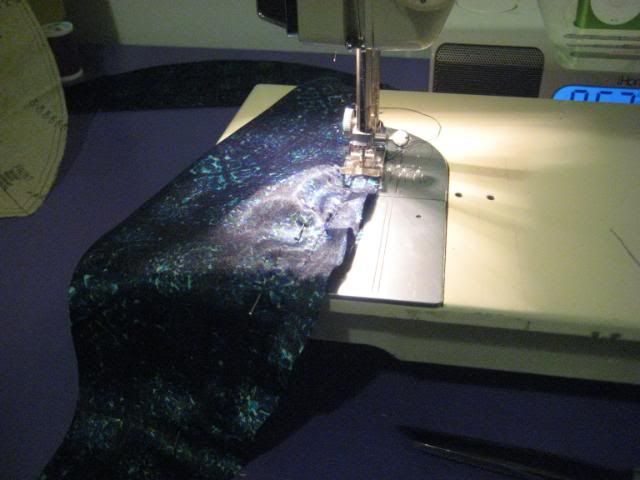 And attach them to the bodice.
Here's my completed bodice. I was worried at this point that it was looking like a cheap, poly monstrosity. It was puckering like crazy and it wouldn't steam out. Polyester gets hot too! I burned my fingers on the fabric a couple times. I think I'll stick to natural fibers from now on.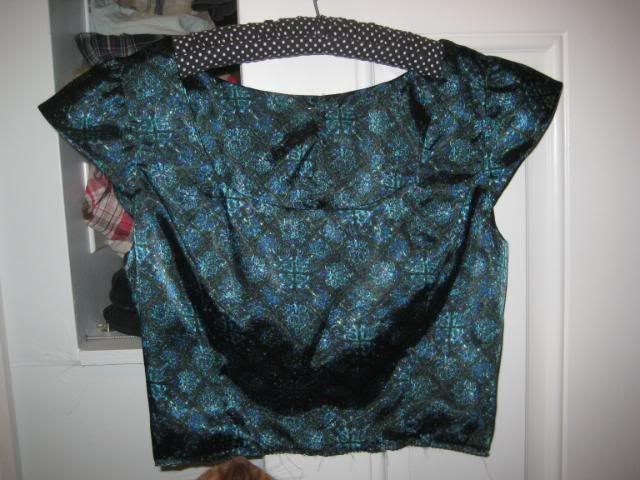 My skirt pleats and darts went smoothly this time, and I left out the back vent altogether.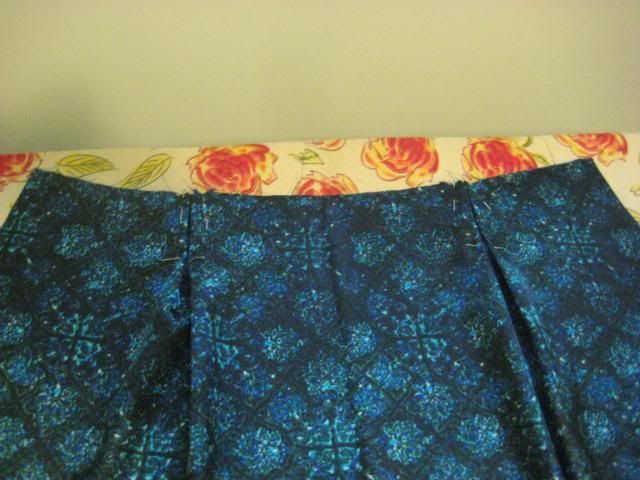 And here it is! I think it turned out nicely for how much trouble I had with the fabric. I can definitely see myself wearing it to work with tights and a cardigan. It still needs to be hemmed, and I'm going to keep as much of the length as possible.
I also completed my holiday dress, with the exception of the hem. I think I'm going to go a few inches shorter, to my knee or right above.
I'm pleased with how both turned out, but did they replicate the magic of Old Blue? I would definitely have to say no. When I put on Old Blue, no matter how many times I've worn it, I feel beautiful. It's a feeling that definitely can't be replicated.
Have a great rest of the holiday weekend!