I played hooky from work today to "go Christmas shopping". Obviously, that means I spent one hour shopping, and the rest of the day sewing. I got two people crossed off my gift list, and I have a lovely new dress! Not bad for a day's work.
I don't know about you, but I hate winter clothes. The reason I started this blog in the first place was because I can't find anything I like in stores and figured I could just sew my dream wardrobe, dress by dress. Problem is, I can't even find any wintery fabric I like. I really just want to wear cotton sundresses all the time.
My savior came in the form of a package from eBay. After losing the first lot of vintage rayon I was watching, I stalked this one until the very end and won! 18 yards of mid-century rayon for $16. The prints are all wintery, but by no means drab.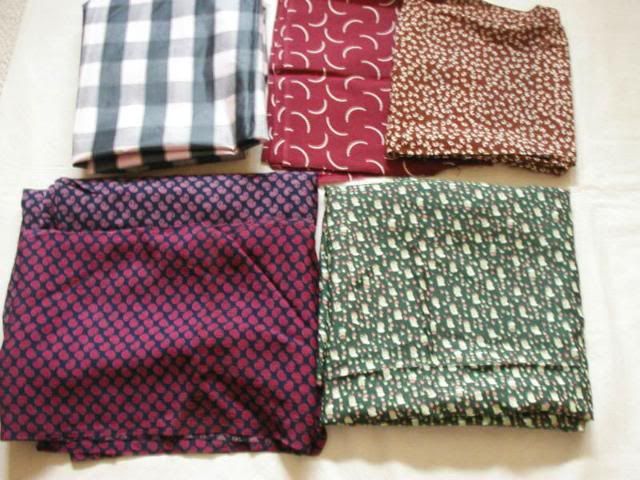 There's about six yards of the blue/red print, so I'm saving that for when my Vintage Vogue wrap dress pattern arrives. I love the brown with the cream cents signs, but there's not enough for a whole dress. I'll use it for trim, or maybe a bodice with a solid skirt.
My favorite is definitely the green print, so I wasted no time cutting into it. I used one of my New Look patterns that had a 1940's vibe.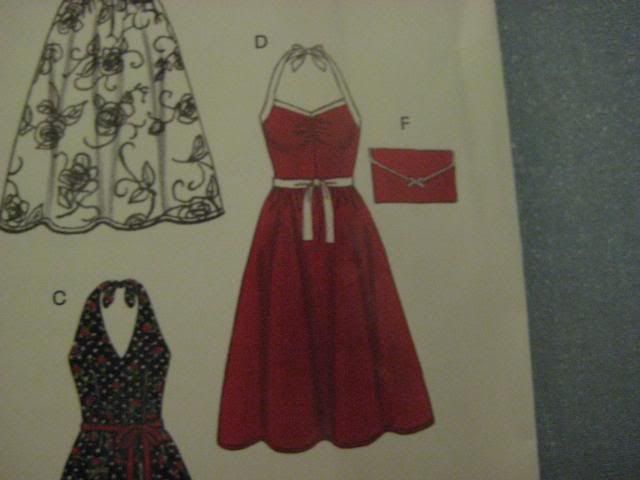 I love the gathered halter top, but I wasn't feeling the full skirt. I instead used the skirt from Butterick Retro '47:
I didn't make the top for that dress because I have once before and I don't like how it turned out. The neck strap is bulky and the bodice has like 8 darts.
I had many yards of the fabric, but it was skinny. The skirt pattern piece didn't fit with it folded, so I had to open it up and cut one at a time.
I even managed to get all the facing and bodice pieces cut out of the scraps. I still have over a yard left that I can use on a top. Make sure if you open your fabric and cut the pieces one at a time, you flip the pattern piece over and cut it backwards the second time. Otherwise half your dress will be inside out.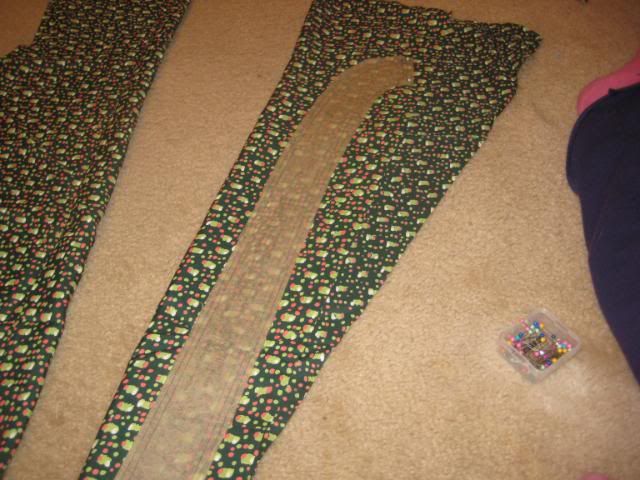 I put my skirt together first so that I could just set it aside for later. This one's easy, too - you just sew the four panels together. I doubt it matters because they look exactly the same to me, but just in case, I marked my skirt front with a safety pin.
The easy part is done, time to move onto the bodice. This pattern has you make a strip of bias tape to trim the bodice top. You fold one side in 1/2":
Then the other side:
Then fold in half:
Pin to the top of your bodice, and very carefully sew in place. This stitching is going to show, so you want to make sure it looks even.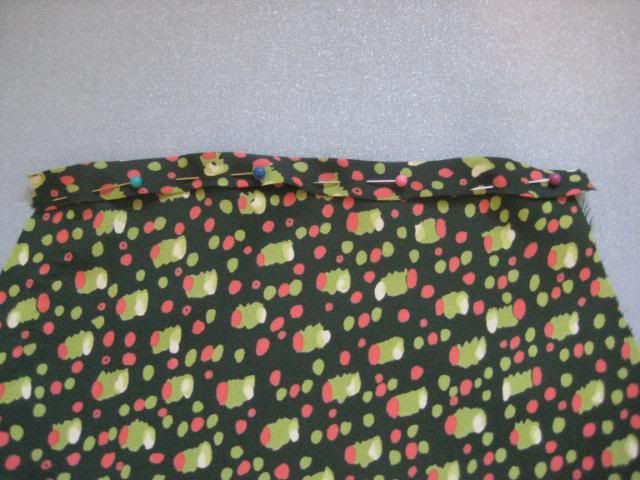 Done! I actually need to work on my topstitching. I'm always a little crooked. I blame my sewing machine.
To make the lovely bodice gathers, you sew the bodice front seam to about halfway up, and then change your stitch length to the longest stitch, and finish up. Don't backstitch! You'll need the loose threads to pull up the gathers.
Gently pull the bobbin thread until it starts to pucker. Pull the thread until you have the correct size, tie off your threads, and smooth the gathers.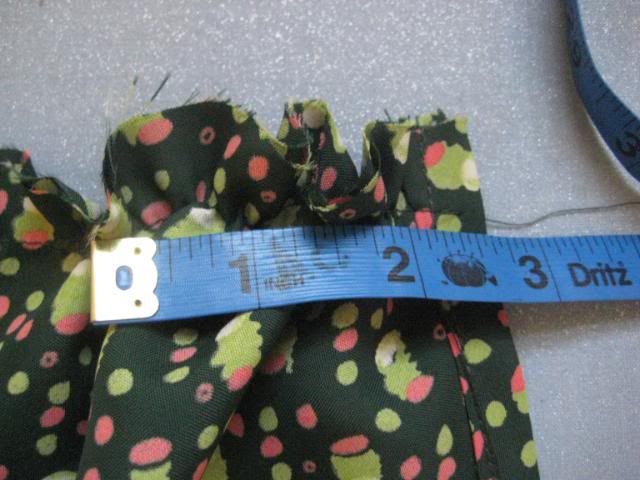 The instructions didn't say to, but I went over the gathering stitches again, just for reinforcement. The front of my bodice looks like this so far: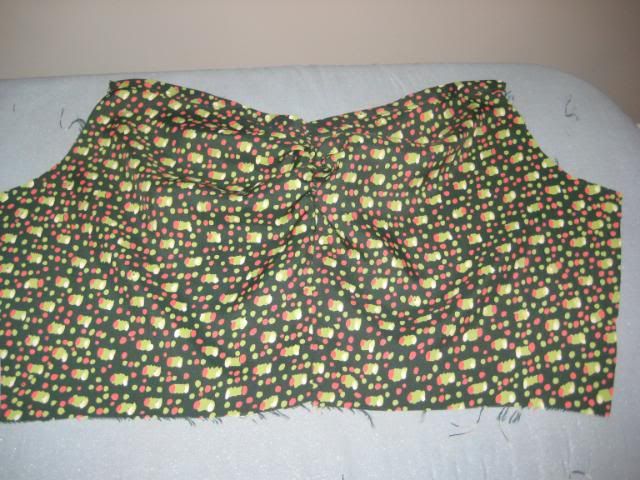 The dress is done, but I think I'll save the straps for another post. They were a huge pain and I'm not ready to talk about them yet!