It's cooled off outside and it's finally not 85 degrees in my sewing room! So tonight I did some more work on the bodice of McCalls M6331. Last time I had some trouble sewing in the cup, but it went much better today. It turned out perfectly even with the bodice front piece.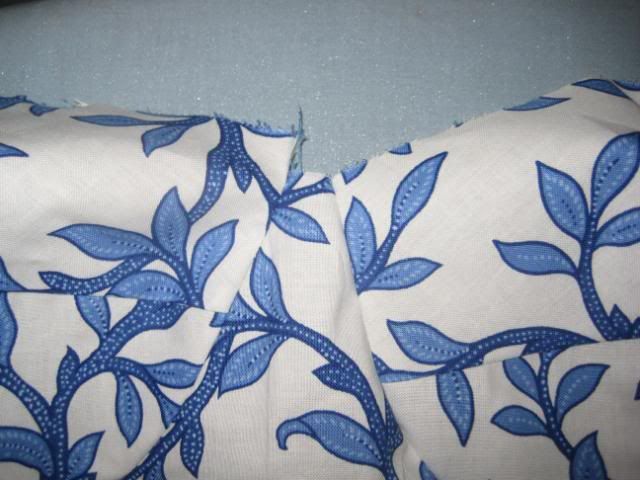 Getting the cup in the opening without any puckers was really difficult! It's like sewing a princess seam, but on a much smaller scale. I had to use a ton of pins and sew very slowly. Pressing was a bit difficult, too. It was one of those times where a tailors ham definitely would have come in handy. The bodice front is done and looking pretty good, if you ask me.
All that was left was to sew the bodice side pieces on: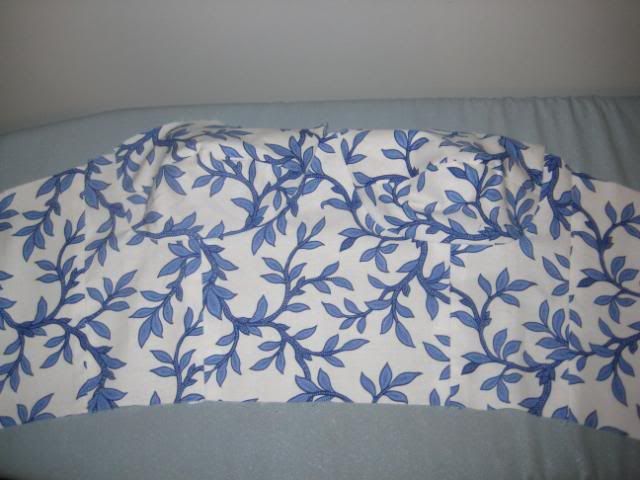 And see if it fits. You know, I am thinking this is not the pattern for me. Even though there are pieces for a D-cup, this is definitely designed for a lady whose cups don't runneth over. The piece that's between the cups should be flush with your breastbone, but it stuck out a good two inches from my body.
Aside from the cups not fitting right, there was some weird bunching going on underneath. I don't think it looks terribly bad though and could probably be fixed. The big probem is the side view, which is hilarious. Pointy boobs! While I love Madonna, I don't necessarily want to evoke her Blond Ambition tour.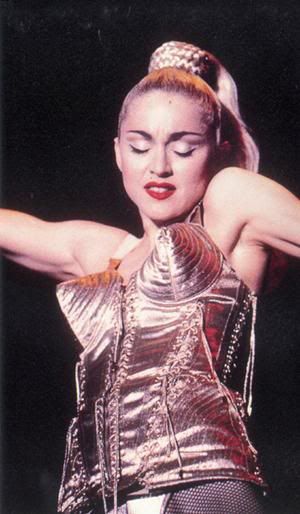 So, I think this one is going firmly in the "no" pile.