I love New Year's Eve. Parties, champagne, friends, the promise of a new year. I am definitely not one of those people who stays in with pizza and a movie to avoid the crowds. Now that I no longer have to worry about who I'm going to kiss at midnight, I can focus all my energy on finding the perfect dress.
Of course, I've already bought a dress. But that was before I started sewing, and I couldn't resist this shiny brocade, on sale for $6.99/yard.
The fabric is very thick, but there are things you can do to reduce the bulk.
Trim your seam allowances. After you've sewn your bodice seams, trim the edges to 1/4".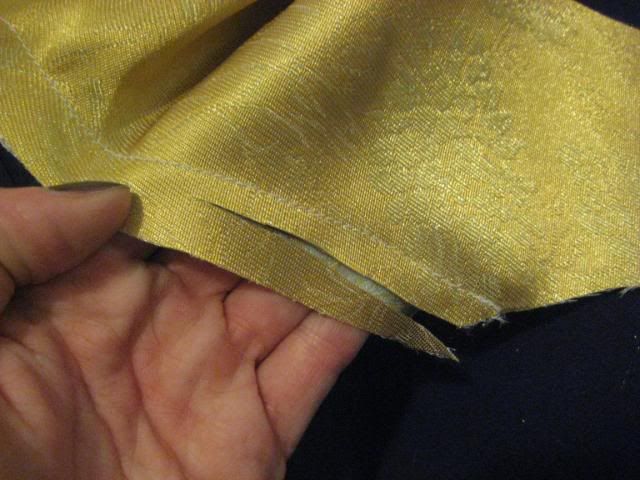 Clip your curves. With a very sharp pair of scissors, make small vertical incisions around your bodice seams.
Press your seams towards the bodice center. Use plenty of steam!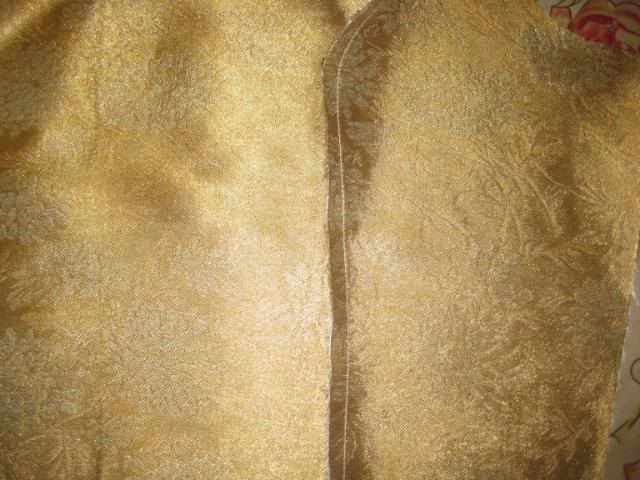 Doing these three steps will help transform your bodice from this:
To this:
Once your bodice is complete, it's time to start on the lining. With this particular pattern, you make the lining out of the exact same pieces as the bodice.
There is always a pattern layout for the lining fabric, but as usual, I took my liberties. I had exactly enough fabric!
Before sewing anything, you'll want to iron on any of the fusible interfacings, if the pattern calls for it. Iron it to the wrong side of the fabric.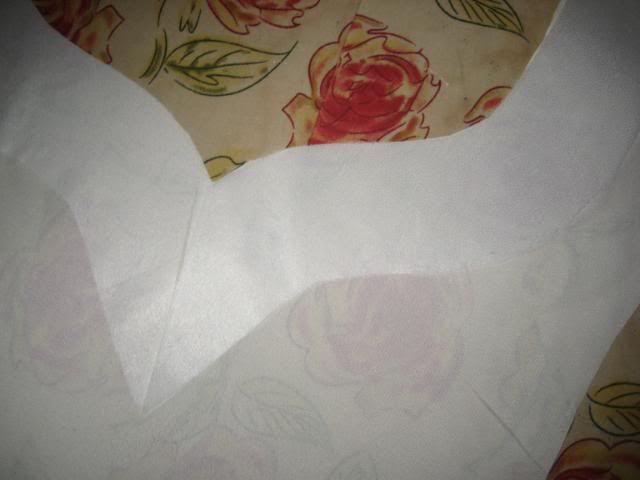 When it's done, it will look exactly like the outside of your bodice.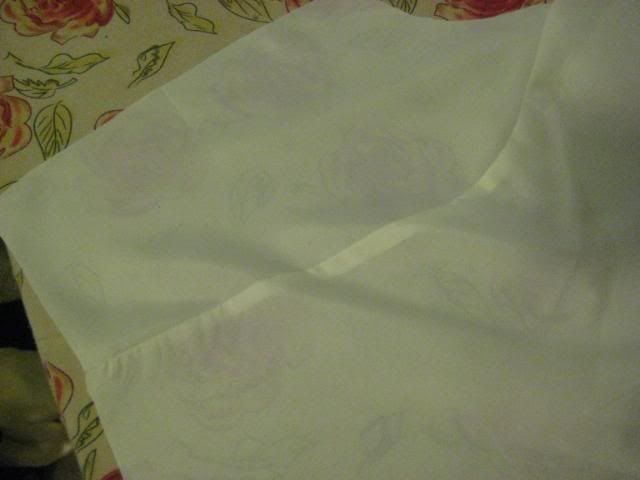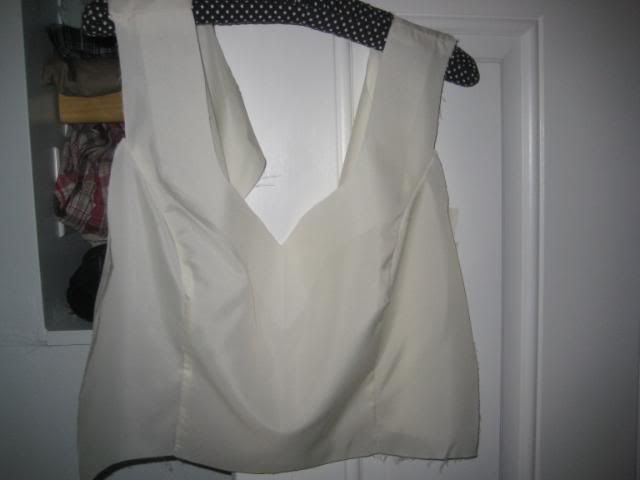 With right sides together, I pinned the lining to the bodice at the neck and armholes, and sewed them together.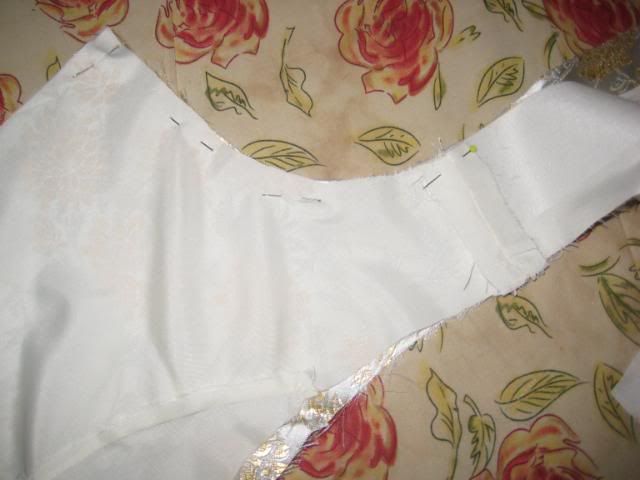 After you turn it right side out, it will look like a homemade, puffy, lumpy mess.
Following the three steps above (trim edges, clip corners, steam), will make it look like something you actually want to wear.
And will be as pretty on the inside as it is on the outside.
Any questions, feel free to leave me a comment!