The shoes came! They are even sparklier and more magical in person! I wore them out for my birthday dinner last night, so now would be a good time to tell you about the birthday dress I made.
I have been stalking McCalls 6511 on eBay and Etsy ever since I saw it on
Mena's
blog. I set an eBay saved search, and I checked Etsy every couple days. Finally, I got an email from eBay. It wasn't my size but not too far off, and only $4.99. Problem was, I was going to be in the middle of the woods with no internet when it ended! So I bid $20 and hoped for the best, and I won it for the starting bid!
I had a piece of fabric in mind, but oddly, this pattern uses a TON of fabric. I was surprised. I think it's because the front of the skirt is gathered. The pattern piece for the skirt front was huge and I was thinking "I must just cut one" but no, it was definitely two. So I moved onto my second choice fabric, this mauve and blue rayon from the antique store.
Putting this dress together was so easy! I didn't even have to look at the instructions. It was a really quick sew and I can't wait to make it again. The pattern was a couple inches off from my measurements, so all I did was trace it onto an old sheet, make a couple adjustments, and use the sheet as my pattern piece. It's not really "proper" grading but it worked.
I used a metal zipper and some white hem lace I already had. Total cost, $5 for the pattern and $7.50 for the fabric. Pretty good deal for what is essentially a vintage 40's dress.
For my birthday dinner, I paired it with my glittery Miu Miu boots (!) and my favorite 60's jacket.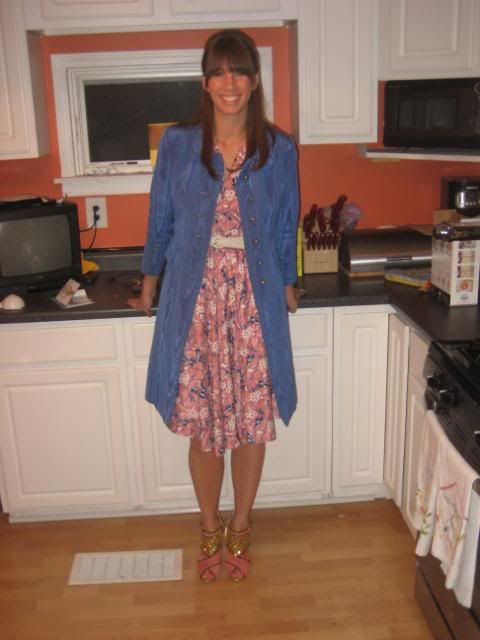 My parents told the server it was my birthday, so they came over with cheesecake and a sombrero!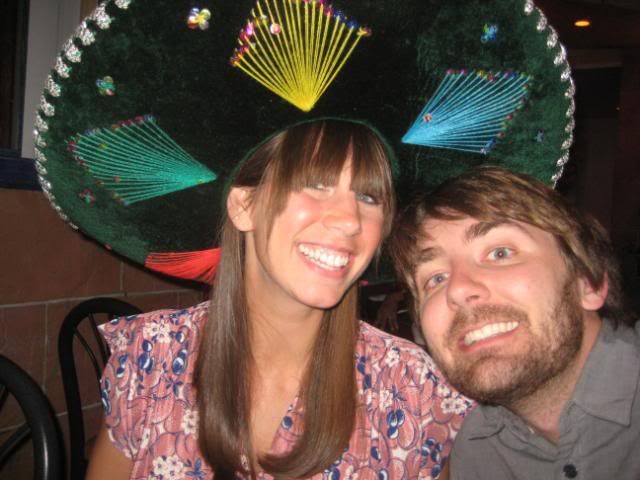 Then Mike and I came home and had an impromptu dance party with the cat, who didn't have as much fun as we did.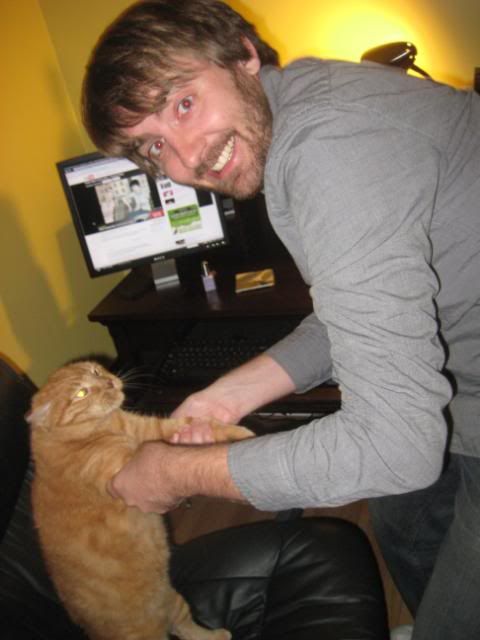 The hem looks like it's hanging lower in the front, but I think that is because there's more fabric and it's heavier than the back. Would a waist-stay fix that?
Gratuitous shoe shots!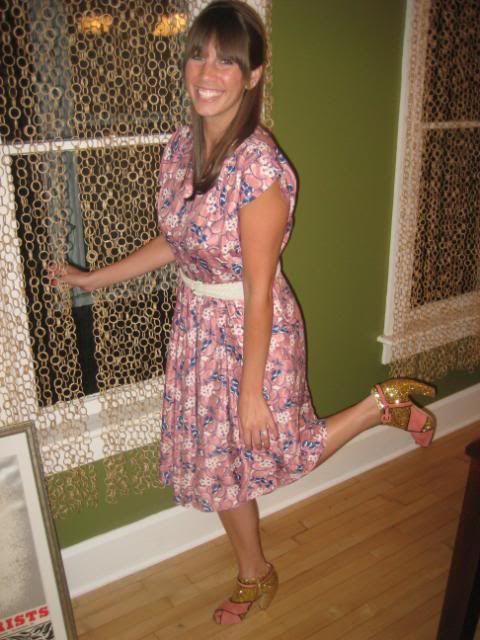 I can't wait to make more dresses to go with my awesome birthday shoes!