I was a bad blogger in August and made a top and a blouse and didn't post about them. I recently got to wear both, so better late than never, right?
The first is a 1968 minidress made with Simplicity 7689.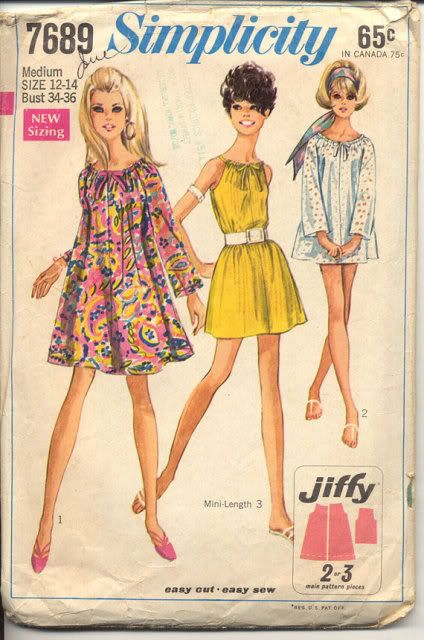 I wanted to make it out of this vintage seersucker, but I baaaaarely had enough and it ended up a little shorter than I intended.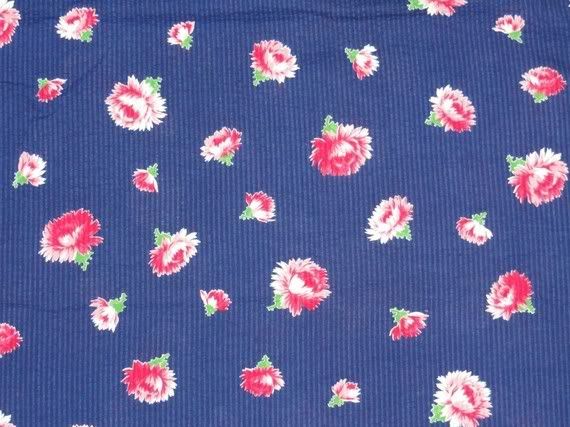 I made view 3 which is mini-length and sleeveless. Since it's a simple dress, I did my darnedest to make it the most well-constructed simple sundress ever. I finished my seams:
I skipped the instructions which said to use a grosgrain ribbon for the tie, and instead made my own of out the seersucker. I had to piece together scraps, but you can't tell.
I needed to keep as much length as possible, so I made the tiniest hem ever with the help of some thick hem lace.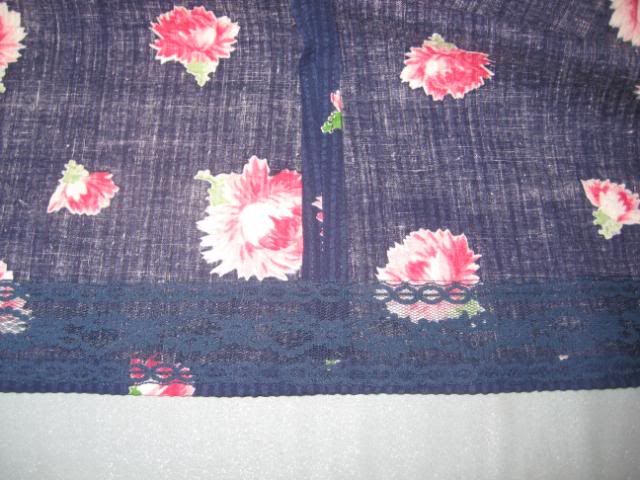 I wore it to a BBQ yesterday! It is super short so I have jean shorts on underneath. Don't want to flash anyone if I have to bend over!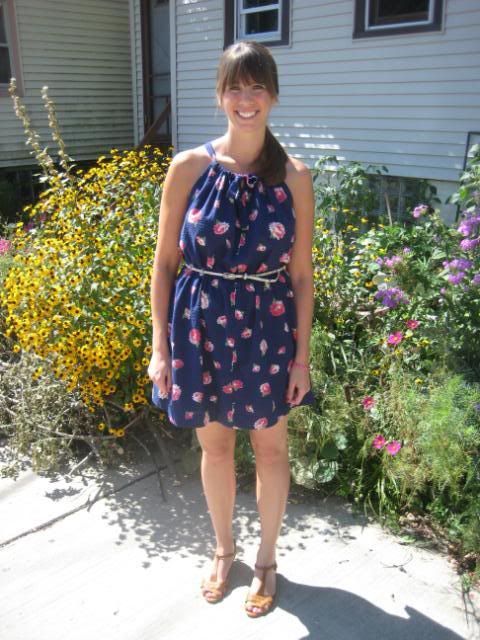 I also made a lovely 40's inspired blouse out of some vintage rayon and Collete Patterns' Sencha. I found this blouse half-finished in a drawer. I must've started on it last year and got into a rut and set it aside. It was cut out and the darts were marked. It only took two more hours to complete it, and my buttonholer didn't even act up. My only complaint is in the length - I wish it was an inch or two longer. It comes just to the top of my jeans. I wore it to work last Friday and snapped a picture for you.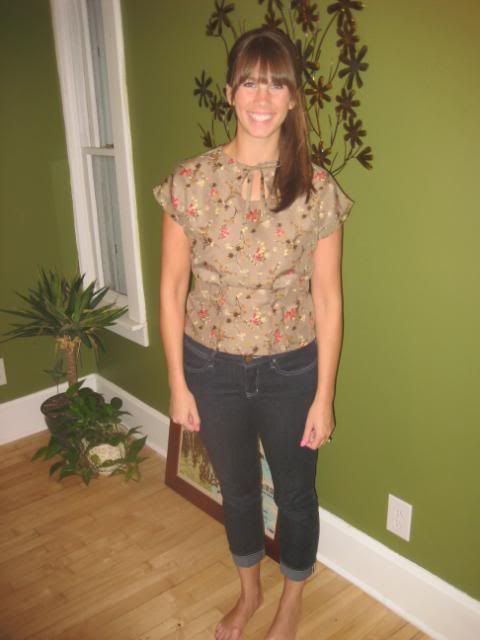 I think the 40's vibe is similar to the dresses I posted last week from the Miu Miu Fall 2011 collection. With some encouragement from my Mom ("Get the damn boots! You never splurge on yourself!") I am going to order the glittery boots if I can track down the pink ones in my size. We were meant to be together...