Happy Labor Day, friends! I hope everyone is having a great day off work and enjoying the "last" weekend of summer. Who's grilling? And what time should I be over?
My family rents a cottage in Minocqua, WI and we go up every year for Labor Day weekend. It's a great getaway filled with relaxing by the lake, playing Rummy, eating more chips than you can shake a stick at, and best of all, ANTIQUE STORES. The antique stores up there are amazing. They're huge and packed wall to wall with reasonably priced treasures. I have never left empty-handed. Usually I am looking for vintage dresses and slips, rhinestone jewelry, and Jadeite kitchenware, but this time I realized it could be extra fun since I'm now on the hunt for vintage patterns and fabric.
It did not disappoint:
TWELVE 1940's and 50's patterns all (more or less) my size and for $9.50? Holy crap. I have been looking for a playsuit pattern in my size and for a reasonable price since I started sewing, and right there is two in a bag for less than a dollar each. Holla! My favorite of the bunch though is the tiered Advance pattern in the middle picture. I can't wait to make the version on the left.
I also scored bigtime in the fabric department. I am not sure if the seller didn't know what they had, or just wanted to get rid of it, but I found five huge (like 4 yards each) pieces of vintage rayon marked "silky fabric $7.50". SHUT UP. I look for vintage rayon on eBay and Etsy all the time and damn if it's not $45 for a piece that big. Here's what I got: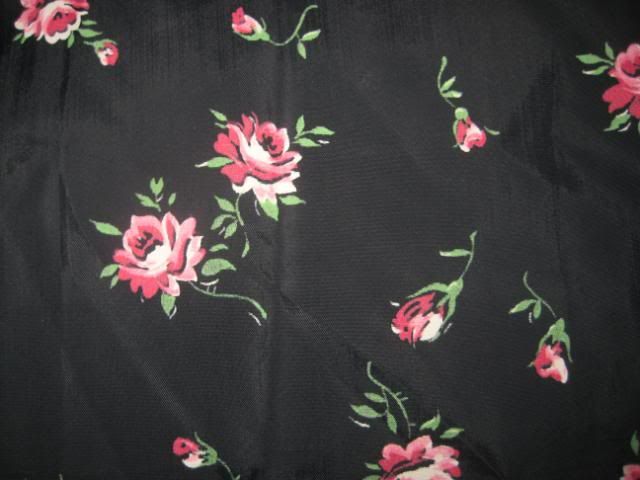 I'm sorry I've been such a neglectful blogger! I have so much to tell you all! I hit 100 followers (107, to be exact!) so I am definitely planning on having a giveaway. I also made a dress and a blouse I shamefully did not post about, so I will have updates on those soon.
Have a great Labor Day!