I hope everyone is having a great Friday! In my last post, I finished the bodice of my New Year's Eve dress and was ready to start on the skirt. I love this skirt pattern because it's so simple. No darts, no inverted pleats, just a couple giant squares of fabric you sew together at the sides and center back. Here's what the skirt looks like before you gather it. Pretty shapeless.
My edges were fraying like crazy, so I decided to skip a few steps and sew on my hem tape before it got out of control. With a circle skirt, I find it is easier to not pin the tape on first, just to leave it on the card and use your fingers to hold in in place as you go.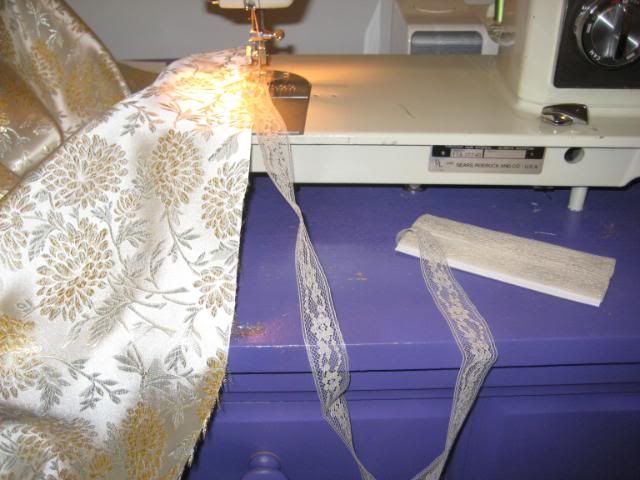 Since the fabric is so thick, I anticipated some issues with the gathering. It actually went okay, although attaching the skirt to the bodice was a little difficult. The thick brocade didn't fall into place as nicely as a drapey silk or rayon would have.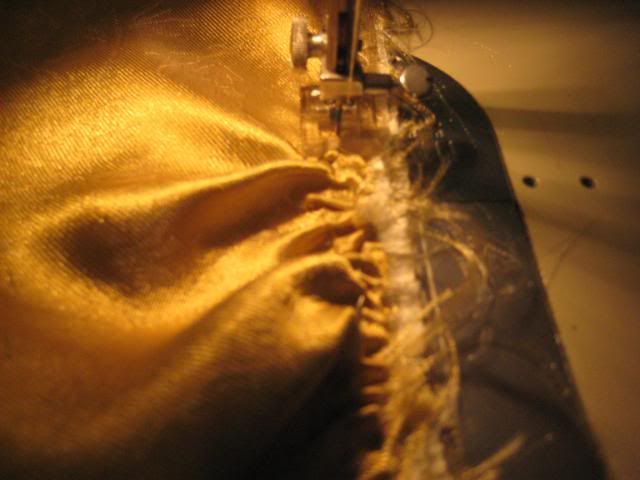 A plus to this super thick fabric is that the skirt is full on it's own! No crinoline needed.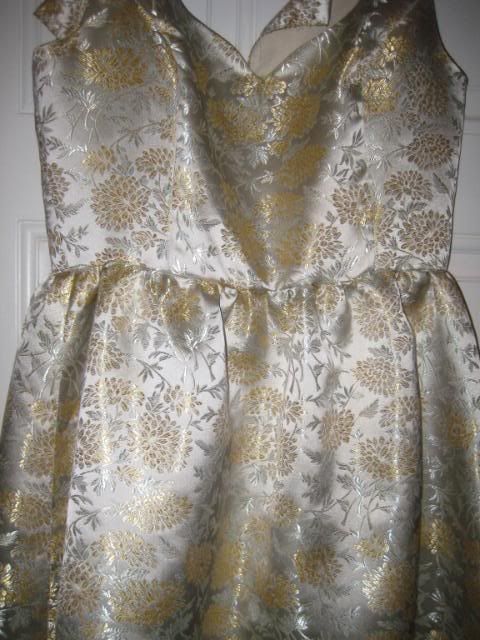 Since this fabric is really prone to fraying, I trimmed my seam and used double fold bias tape to finish the edge. This is what the waist seam looked like before:
And after: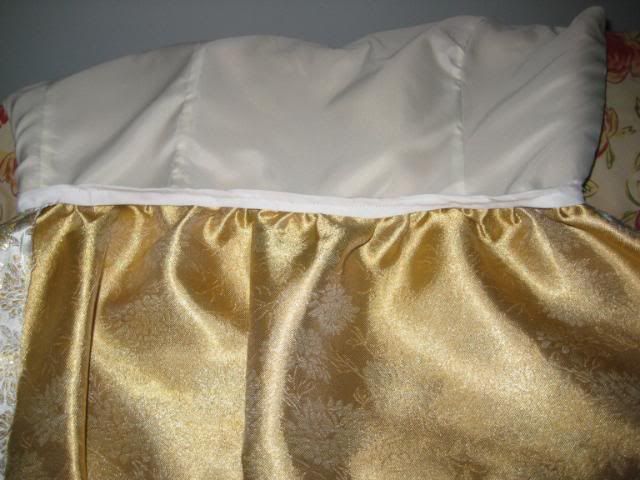 Since I've been having trouble with my machine, I decided to do the zipper by hand. You can find an awesome tutorial
here
. I used a metal zipper from the stash I purchased on eBay. It says it's slim, smooth, and smart. Sounds more like someone's ideal woman than a zipper, but it is indeed a lovely zipper.
I pinned it on first, making sure the waist seams and the tops line up.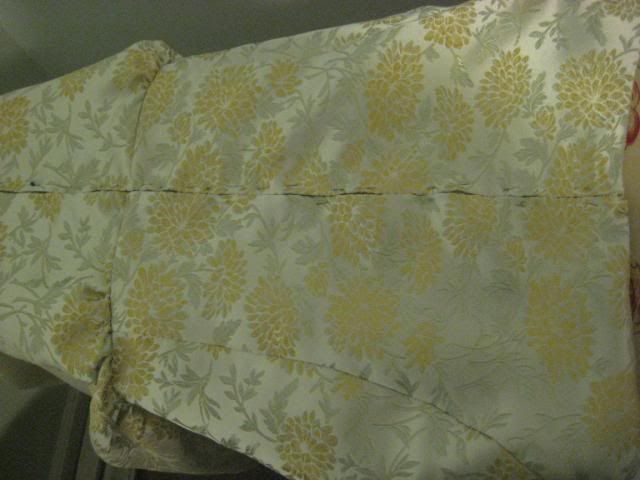 Here's what the inside looks like.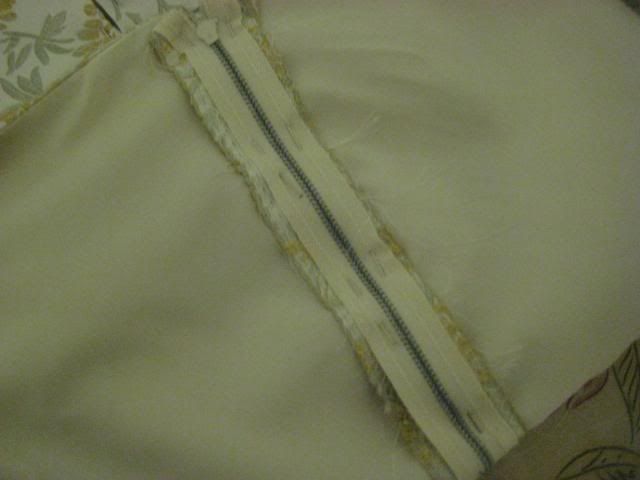 An extreme closeup of the outside after I sewed the zipper on. The goal is to barely see the stitches. I have to work on making them a little more even, but I'm pleased with how it turned out, given that it was my first try.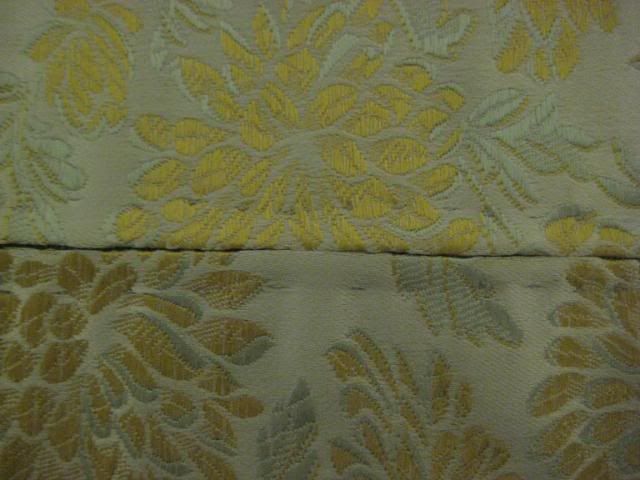 And here is the finished dress:
Despite the shiny fabric, I feel like it's looking almost a little plain. I have some leftover fabric I could use to make a bow at the waist. I'm not sure if that would be cute, or cutesy. I also thought
about adding some jewels at the neckline. What say you?