Last night I started on the skirt portion of my Christmas dress. Having only ever made full skirts, I'm not too familiar with pleats and darts and vents. Sizing was also a concern. With full dresses it doesn't matter, as long as the waist fits.
My first step was to make the two inverted pleats on the skirt front. I marked the lines with pins.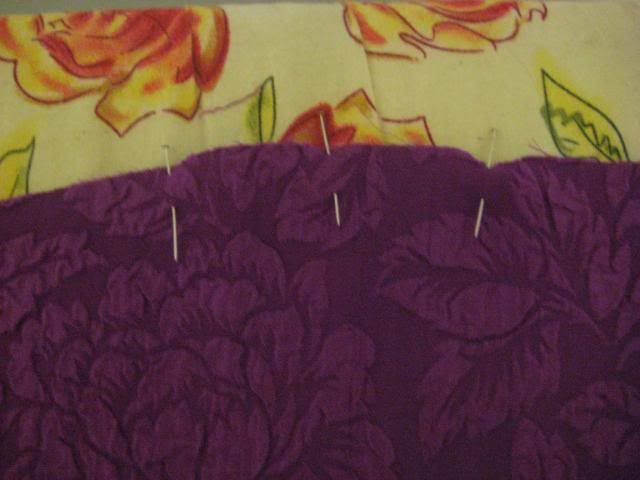 Then I folded the pins into the center pin, creating a pleat. I pressed it and prepared to baste it into place.
My sewing machine had other ideas.
Can someone please get me a new sewing machine for Christmas?
What is this? Why is my thread catching like this?
A million test pieces and tension adjustments later, along with winding a new bobbin, it was sewing like normal.
I successfully basted my pleats into place.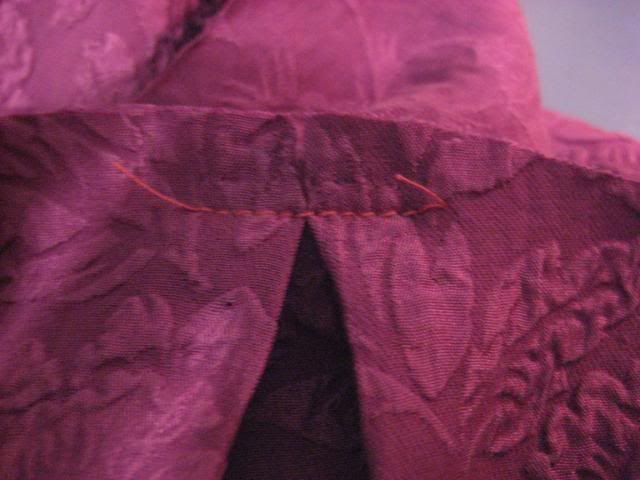 The next step said to "edge finish" the sides of the back slit. I was terrified, but my machine cooperated. At this point, I also wished I had done a better job selecting the color of thread, but it turns out you can't see this seam once it's finished.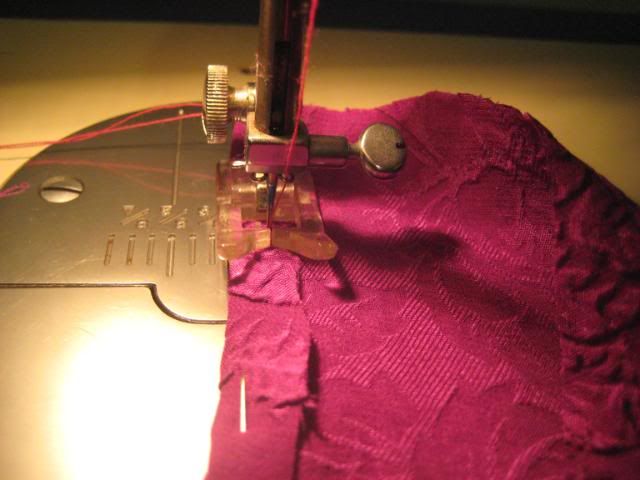 The next step I need help with. It said to clip the corner, which I did, but then to fold the vent to the left and baste to the stitching, as shown. The diagram showed me nothing, at least nothing that made sense. I played with it forever and gave up. I think I need to check if there's any dresses in my closet with back vents and see how it's done. I could easily walk and sit in the dress, so maybe I don't even need the vent.
Finally, I sewed my skirt to the bodice, careful to match up the seams with the pleats and darts.
All that's left is the hem and the zipper!