Readers, meet Old Blue: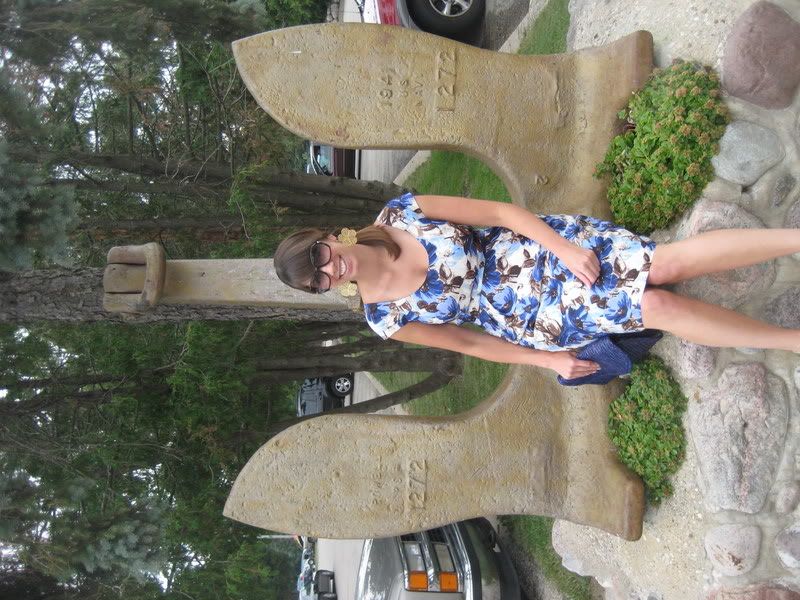 Old Blue is without question, the best dress I have ever owned. Purchased for a mere $40 from Banana Republic in 2008, it's been worn to everything from weddings to work. It's seasonless, too - she's as gorgeous paired with sandals and a straw bag in summer as with boots and a cardigan in the winter.
I ordered this pattern because I liked the mix-and-match ability of the pieces, and so far, I've only made things with full skirts. I thought I'd add a straight skirt into the mix. When it arrived, my husband looked at it and said "that yellow dress in the middle looks like Old Blue".
It sure does. I was already planning on making a dress to wear for Christmas dinner this year, so I ordered some festive floral silk and sought out to replicate the magic of my favorite dress.
The fabric arrived on Saturday and was not as "holiday" colored as the picture on eBay looked, but still gorgeous. It's 100% silk and has a raised floral print.
It took me no time to put together the two curved seams of the bodice. After my last project, I'm a pro at curved seams.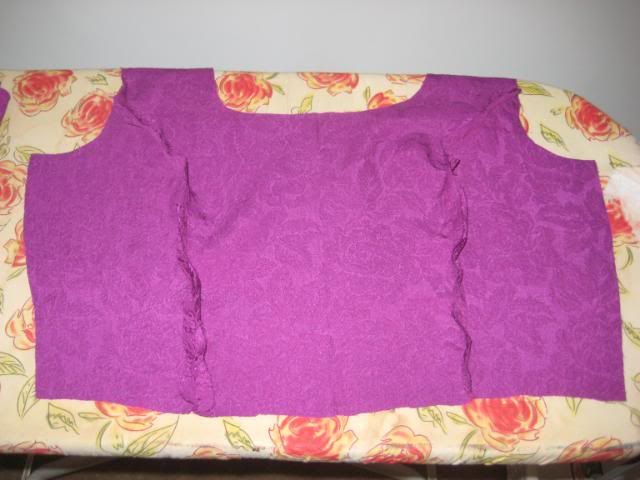 The back had two darts. Now, darts are not my friend. I never, ever do them correctly. I'm not even sure HOW you are supposed to do them. I use the highly scientific method of marking the lines with a pin, and then using a pencil and the cover of my sewing machine manual to trace the line.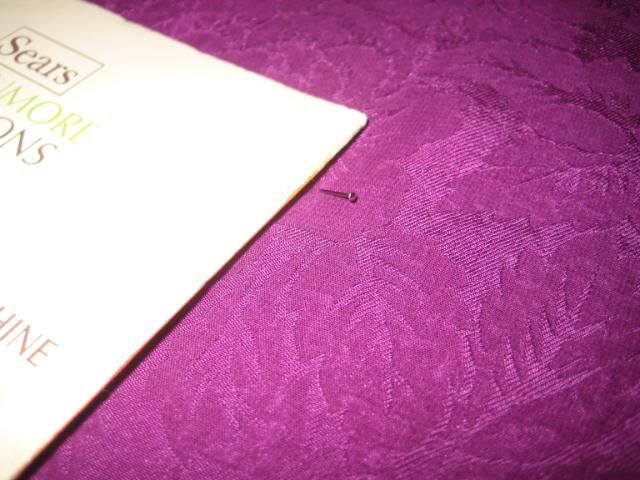 Things were going well until my machine decided to be a jerk and ate my sleeve. I'm serious, it mowed it right down! What the hell, machine?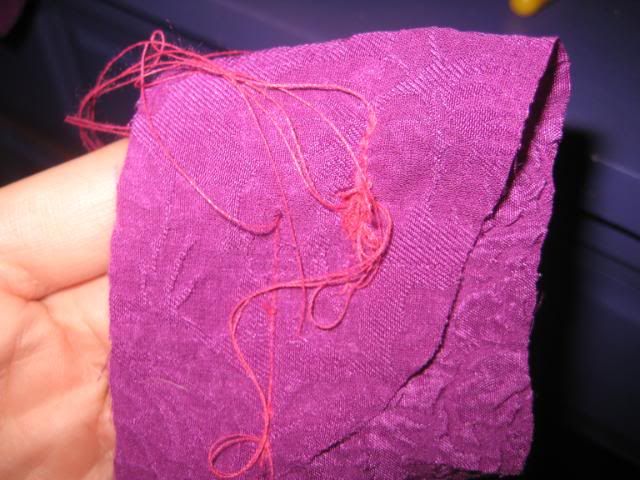 After switching the needle, playing around with the thread tensions, and sewing a LOT of test pieces, I continued with the rest of the bodice. I forgot to put my stitch length back to normal after gathering one of the sleeves, so it's sewn on with a basting stitch, but oh well. It seems attached and my machine didn't destroy it, so I'm leaving it.
Here's the finished bodice.
And a closeup of the curved bust seam and cap sleeve.
Later I'm going to start on the skirt, which not only has darts, it has angled front pleats, too! Wish me luck.