Today I received the most delightful package in the mail - a box stuffed full of vintage sewing notions! Even better, I got all this on eBay for around $8. A package of bias tape runs $2 at Jo Ann Fabrics, and I just got 16, plus 4 zippers, and a couple other goodies for a fraction of the cost.
Tonight I started on my Thanksgiving dress. I'm making New Look 6723 again, but I've adjusted the bodice in size and lowered the neckline. For fabric, I scored this piece from my friend MaryLee's seemingly endless cabinet of vintage fabrics. There's SO much, at least five yards. I have plenty leftover and I want to make a blouse out of it when the right pattern comes along.
The selvage says "Copyright Gallery Div. of Couleur Int. Ltd". I wish it had a date.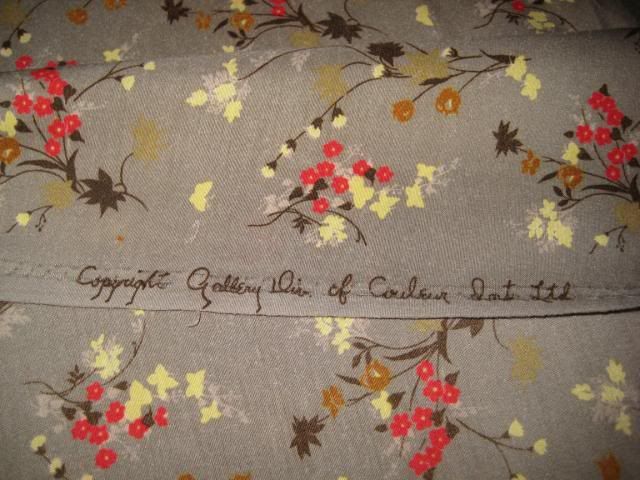 I laid out my pieces, not following the cutting layout printed on the pattern. I find New Look patterns to be really wasteful with fabric. The first time I made 6723, I had enough leftover to make a whole another dress.
It's amazing how much the pattern pieces match my ugly carpet. It was there when we moved in and it's on the list of things that need to be replaced.
My pieces are cut out, and I started on the bodice. Wine is a necessary component of my sewing projects.
And here's my finished bodice.
It's time to call it quits and settle in with an episode of Mad Men, don't you think?