Sorry about the crude title, guys. It was my working title and I couldn't think of anything better, so I left it.
Yesterday I didn't want to start on a new dress, so I thought I would take an old vintage dress and see if I could make it wearable. I saw it for sale for $10 at the antique mall, but it was in pretty sad shape. I loved the style and the fabric, though, so I bought it anyway. I'm not sure how old it is, the tag said it was 1950's, but it would have to be really early 50's. The detail at the waist is the same as a pattern I have from 1947.
Check out this sad, sad hem:
Look how shoddy it was cut: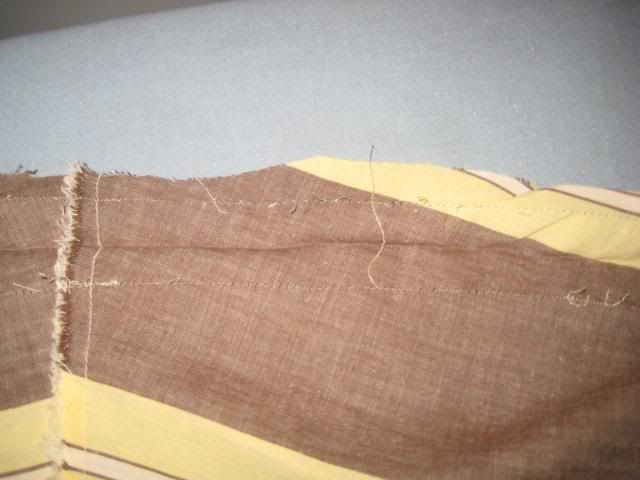 To make my new hem, I measured at the shortest point. I marked with a pin at 24".
I marked all around the skirt at 24".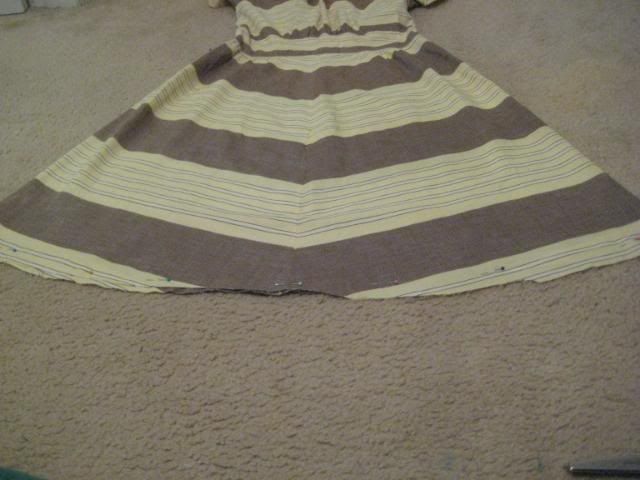 Then used pinking shears to cut the rest off. The hem is nice and neat and even now.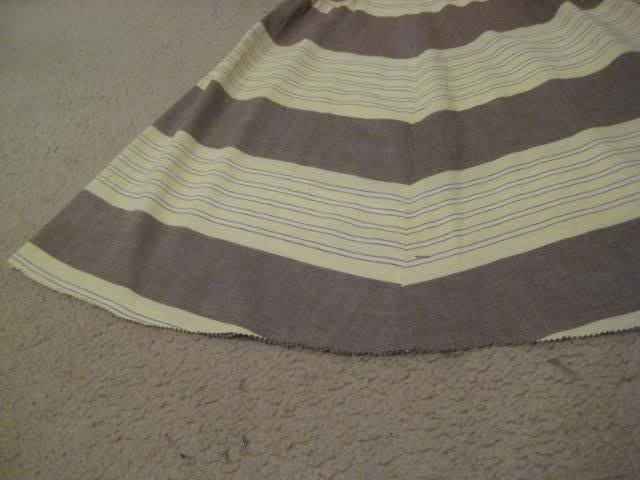 The closest match seam tape I had was this espresso brown.
I sewed the seam binding on with this yellow 100% cotton thread. I used cotton because polyester thread didn't exist in the 40's.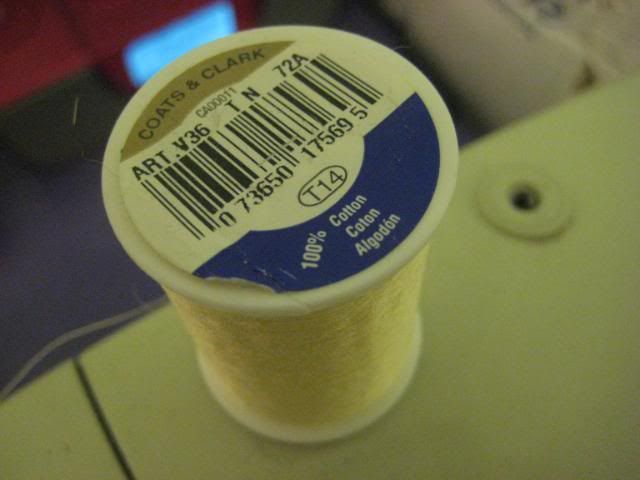 I hand-sewed the hem, and it was really quick and easy. I used brown thread since most of the hem had the brown stripe.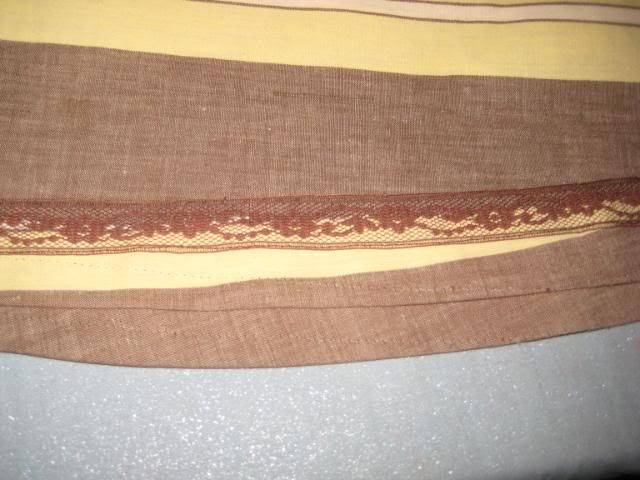 Hem done, I moved onto the bodice. Someone had mended it at some point and did an atrocious job. Seriously bad. Check this out:
I ripped those out and re-sewed the seams. Lastly, I had to do something about the collar. The neckline was chokingly high in front, and it was kind of crispy, almost as if someone had glued it. I have a pattern book that shows how to draft facings, but I tend to half-ass things sometimes, so I used the facing pattern pieces from this dress: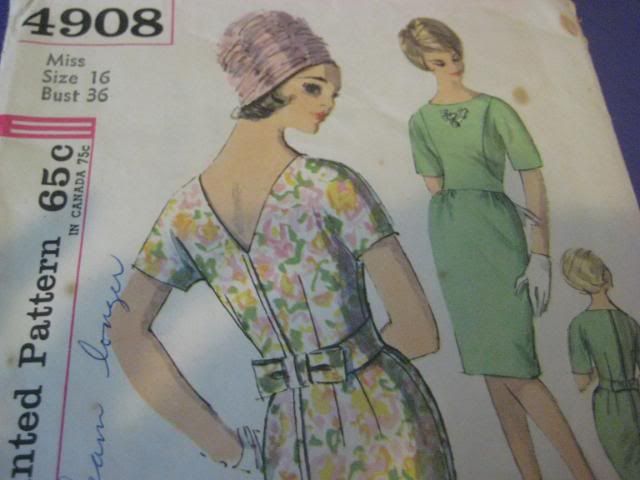 They ended up being the perfect size, I just had to slightly lower the neckine in the front. I'll spare you all the details of sewing it on, clipping curves, understitching, etc. and just show you what it looked like when it was finished.
I turned the facing to the inside, pressed in place, and then secured it with a couple stitches at the shoulders. It looks great and ready to wear now! I might not get to wear it for a few months since it's light cotton and might look silly if I try to "winterize" it, but I think it'll be a good work dress come Spring.