Happy Friday! I'm so glad it's finally the weekend. We had our annual audit at work and even though they barely asked me for anything, I felt like I was extra busy this week. I hardly got a chance to do any sewing, but I did get a good start on McCalls 5587 from the 60's. I can't find the exact date. In fact, a Google search turns up this gem. I like how the model seems to be saying "This? You actually want me to wear THIS?"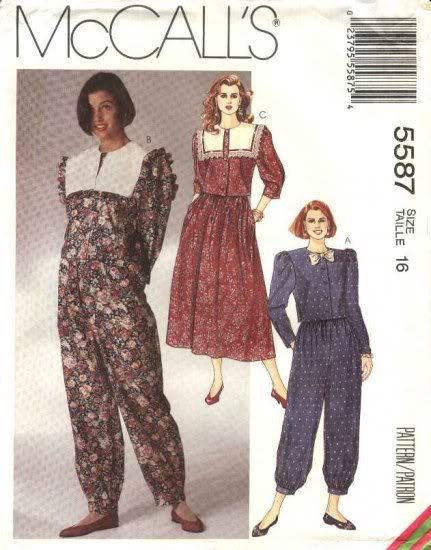 Sexy. Actually, I'm making this: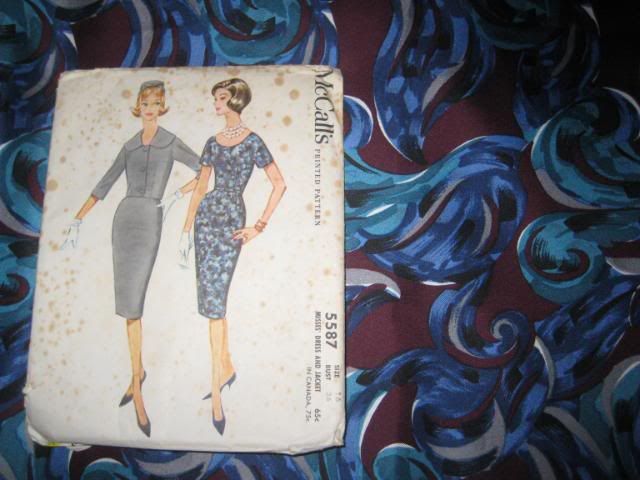 I bought the pattern on eBay as part of a lot of 7 for $5, and the fabric is $5.99 silk from Vogue. Since the fabric is a little thin and delicate for this structured of a dress, I tried something I'd never done before - underlining. Underlining is used for stabilizing delicate fabrics, eliminating seam show-through on sheer fabrics, and adding warmth. I used basic unbleached muslin, the softest one I could find. You could really use any kind of broadcloth, though.
To start, cut out your pattern pieces. I like how these old patterns are pre-cut, cutting is my least favorite part.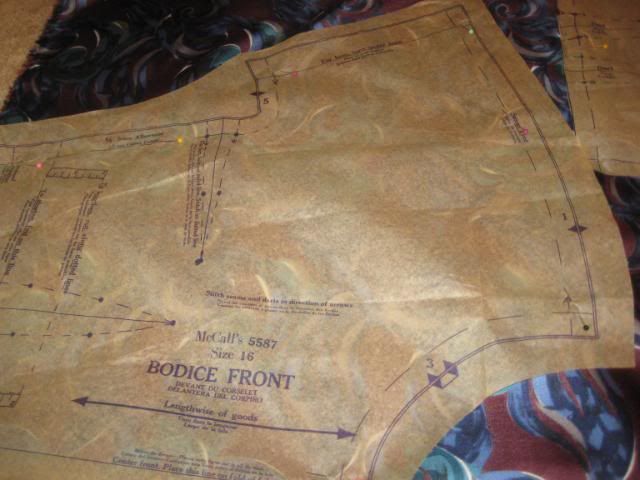 Ask your cat for help, if necessary.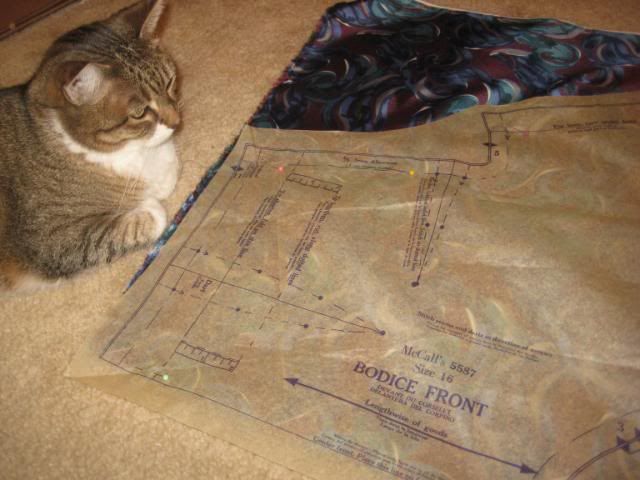 Then cut the same pieces out of your underlining fabric.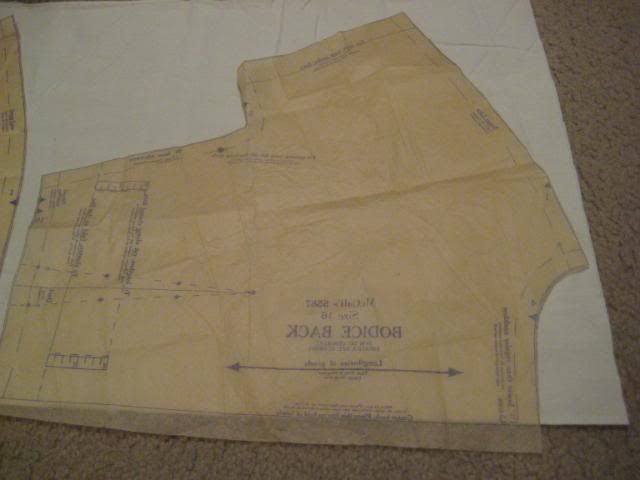 Match them up and pin all around.
Then stitch all the way around the edges to secure your fabric. You want it to act as though it's one piece. I am honestly not sure if there is a recommended seam allowance for underlining, I just figured as long as it was less than 5/8", I couldn't go wrong.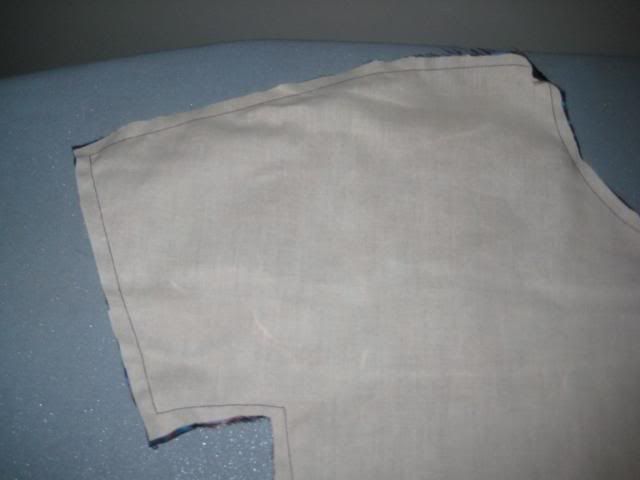 The best perk of underlining is that you can write all over it with tailor's chalk. I plan on doing an actual lining, so you will never even see this.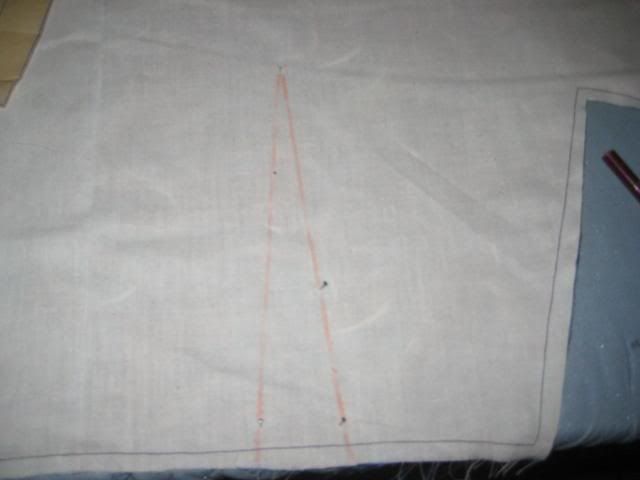 I'm getting better at darts.
Looks great from the outside, too.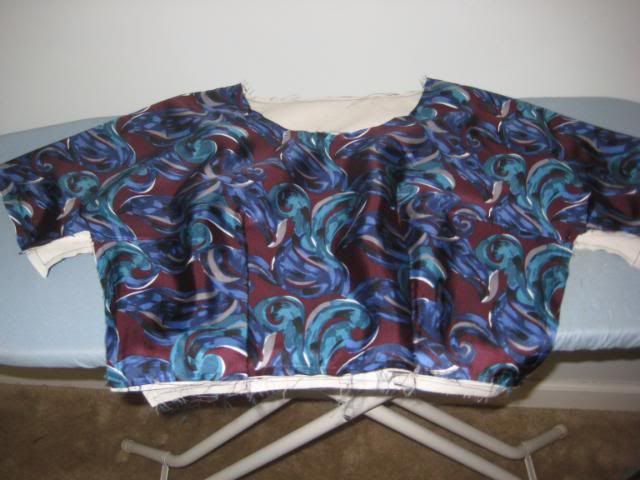 The bodice is almost completely done, I just have to hem the sleeves. I haven't started the skirt yet, but I hope to work on that this weekend.
Another good thing that happened today was I got a huge package of vintage hem tape, bias tape, piping, rickrack, and ribbon for $8. There's fifty packages. I will never need to buy seam stuff ever again! I love the vintage stuff the most, I bought a few packages of Wright's at Joann Fabrics and it's so stiff and cheap. This is way better.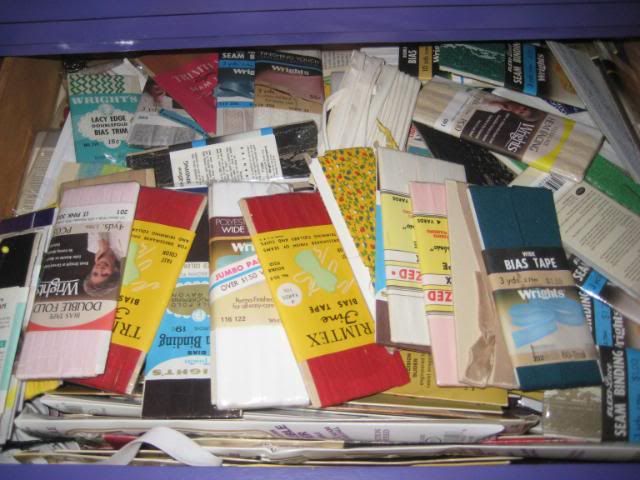 There's always tons of vintage sewing notions on eBay, but the real reason I bid on this particular one was because of these two packages:
Isn't that the cutest ever? I have to find an extra-special dress to use it on.
Have fun with all your crafting projects this weekend!