My friend Ellie is making the same New Look halter dress I made
here
and
here
, and just in case she has any questions along the way, I decided to give myself a refresher and make another version.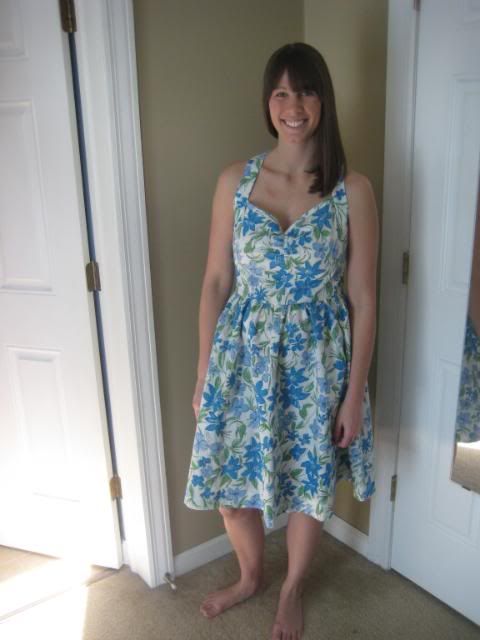 The Details:
Pattern: New Look 6457 on Simplicity.com, $4 and Butterick B5209, $5 on eBay
Fabric: Vintage seersucker, $15 on eBay
Notions: Vintage metal zipper, $.5, Vintage lace seam tape, $.05, two buttons from my collection
Total Cost: $15.55 (not including the two patterns, which I have both used multiple times)
Year: a mix between 2010 and 1947
Time to complete: 3 hours
Since I already made two with a slimmer, straight skirt, I wanted to make this one a little different and use the New Look top and the skirt from a retro Butterick pattern.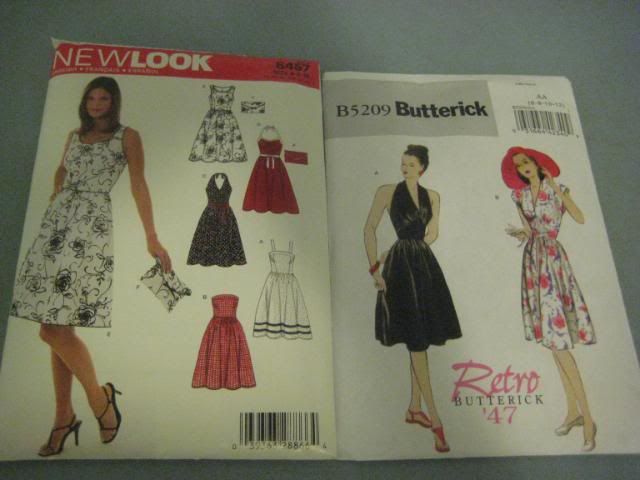 One other change I made was to the bodice back. The pattern has two nearly identical rectangles you piece together. It seems kind of pointless, and also, looks kind of messy if you are using fabric with an obvious pattern repeat. So I put the two pieces together like this and just cut them as one.
The only other adjustment I had to make was to lengthen the back bodice band by about an inch.
I finished my waistband and hem with this vintage Wright's folded lace. Do they still make this stuff? I have never seen it in stores but it worked so nicely. I'll have to keep my eye out for more on eBay. It's really pretty and it was nice and soft, not stiff like the seam tape you buy at Joann's.
I had four zippers that would have worked. I ended up using the baby blue, since I had three of them, and I sewed it on by hand.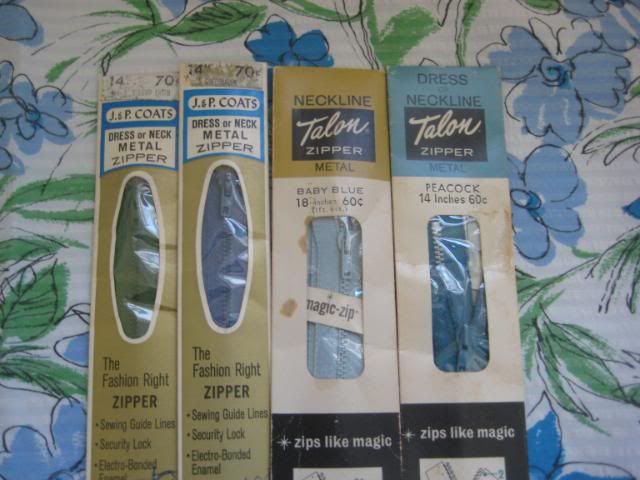 So now I have another cute vacation dress, and I'm ready if Ellie has any questions!