Today I drove down to Evanston to meet my friend An for lunch at Cozy Noodle, the cutest little Thai place ever, go to Vogue Fabrics, and shop all the charming stores downtown. I gave myself a budget of $200 and brought along several pattern envelopes I hoped to find fabric for. I didn't spend my entire $200 (not even close) but I did find some really nice things. I highly recommend going there. It's overwhelming (it's huge) and it's sort of annoying that you have to check out separately in each department, but it's totally worth it. They have an amazing selection of fabrics and they're all very reasonably priced.
The first thing I did was hit the remnants table, where you can score some fabulous deals. I got 2 1/8th yards of this strawberry print rayon for $7. I'll probably make a silly 50's dress out of it and wear it to the Cedarburg Strawberry Festival.
I also got this gorgeous blue and white floral print cotton for $6. There's only 1 7/8th yards, so maybe not enough to make a dress, but I have my eye on a wrap skirt pattern from Etsy that it would be perfect for.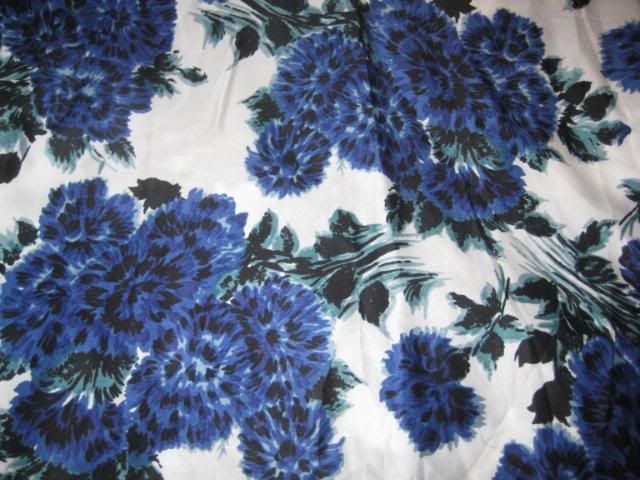 For $2.99/yard, I got this pretty chiffon scarf-print. I'm not sure what I'm going to use it for, maybe a blouse? But for $2.99, I couldn't pass it up.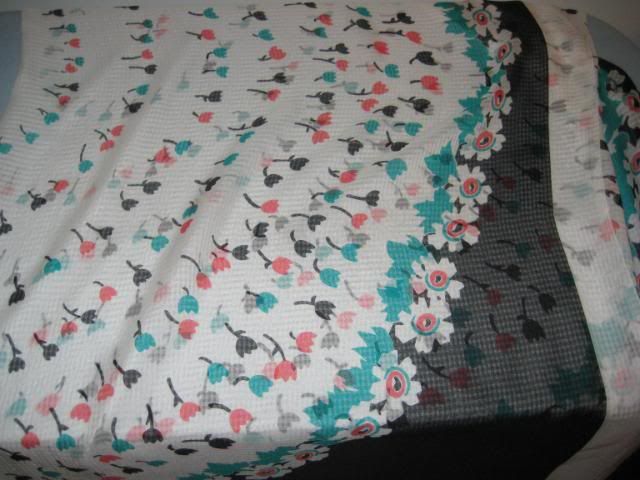 There was an entire table of $5.99 silk prints. Silk, for $5.99?! That's crazy! A lot of the prints weren't my style (they reminded me of ties) but I did pick up a few yards of this plum and blue print, and I already have a dress in mind for it.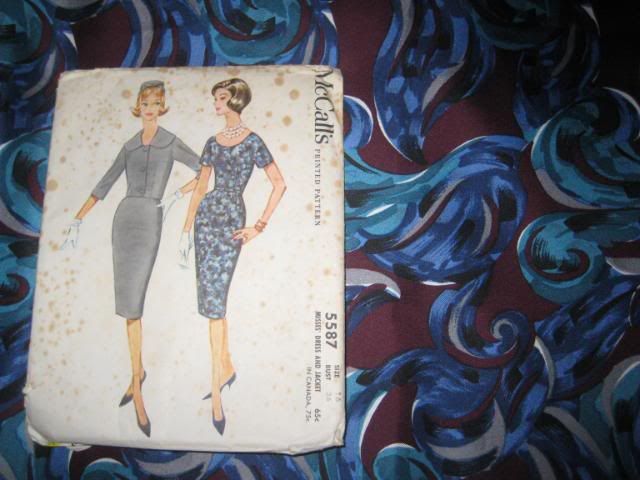 Lastly, I picked up some crinkle silk and lining in a sea blue color. The fabric and lining aren't an exact match, but they're close and that's good enough for me. I think they'll be perfect for the swingy dress on the left.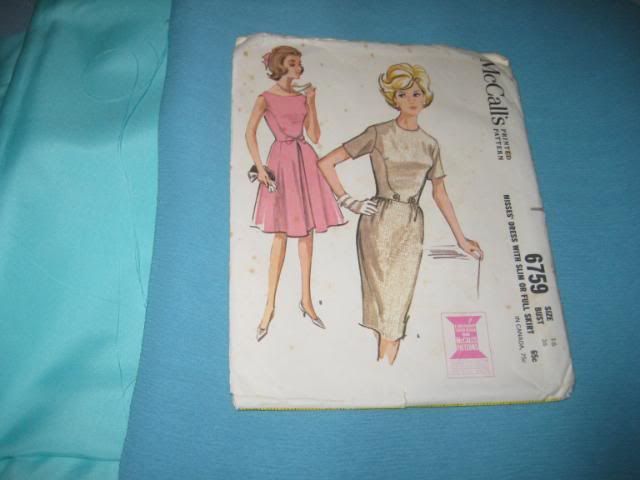 I love the texture of the silk. I hope it's not hard to sew with.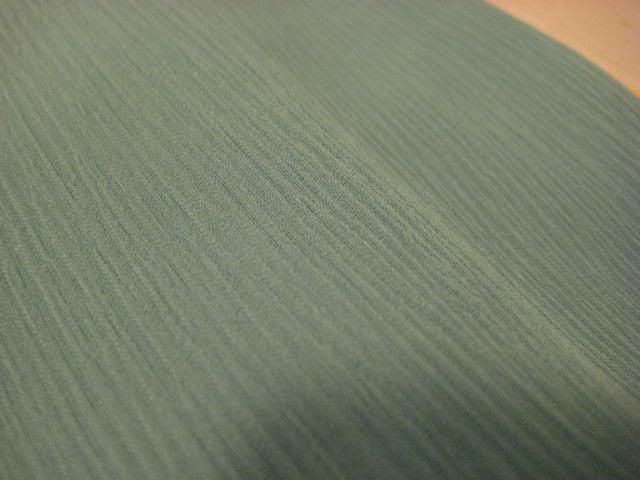 I didn't buy much else shopping. Just a $10 clearance sweater from the Gap, and this vintage Swirl wrap dress for $18. It's going to be a long time before I get to wear it, but I have one other Swirl wrap dress and I love it, so I couldn't pass it up. You can't really tell from the picture, but it's seersucker.
That's all for now! I hope to start on a project tomorrow. My ivory crepe from Trim.com came, and I've got a 40's dress pattern all cut out and ready to go. There's no instructions, so it should be interesting!