Last night, I got the bodice done on my 60's pattern I'm making in blue crinkle silk chiffon. I finished underlining my fabric, and I switched to a zigzag stitch instead of a straight stitch halfway through. I was having a lot of trouble with the fabric bunching up, and that seemed to help. This is what my edges look like: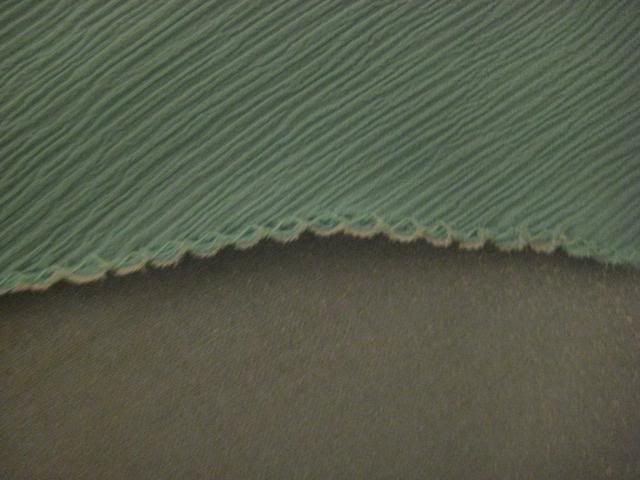 I did the back darts. There's a large one on the bottom and a tiny one on the top. They turned out great. In this picture, you can see how badly my fabric was behaving when I tried to underline it. It's fine and buried in the seam allowance, but it looks terrible here.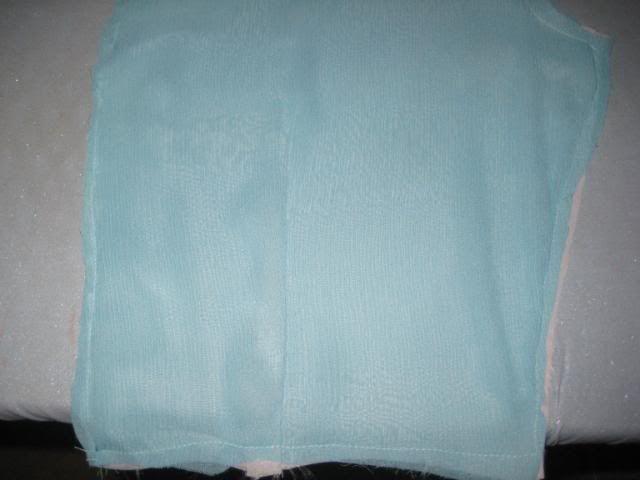 For the side front pieces, instead of sewing a princess seam, you turn the edge over 5/8" and topstitch. The outside looked like this before I sewed it on:
And the inside where I clipped the curve.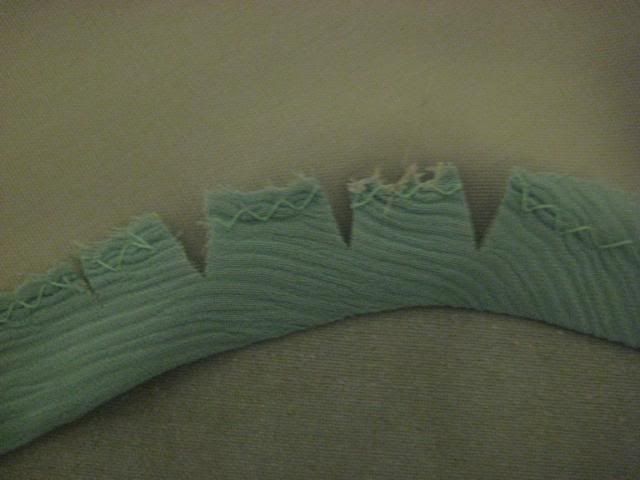 I pinned it into place with a ton of pins, and carefully sewed it together.
My topstitching looks okay! Not great, but I'll take it.
I sewed the front to the back, and it's finally starting to resemble something.
I sewed in my lining.
And used my newfound knowledge of my machine's different stitches to overedge finish the seams.
Here's the finished bodice from the outside: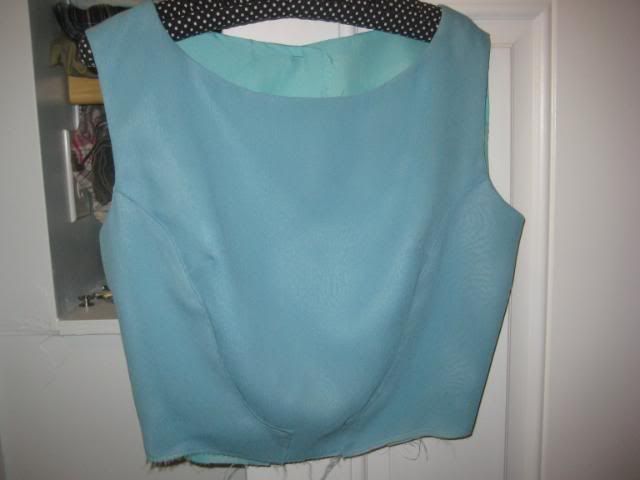 And the inside:
Really, for all the finicky work this dress required, it pretty much looks exactly like the bodice of New Look 6723. Kind of disappointing, if you ask me. I can put together that entire dress in two hours, but so far I've spent at least five on this bodice alone. I'm hoping the skirt with the big inverted pleat will help set it apart from everything else I've made.
I've got to go clean my spare bedroom for some guests who are coming this weekend, so no sewing tonight. I do have some exciting news and patterns to go along with it, though. I hope to have an update this weekend!