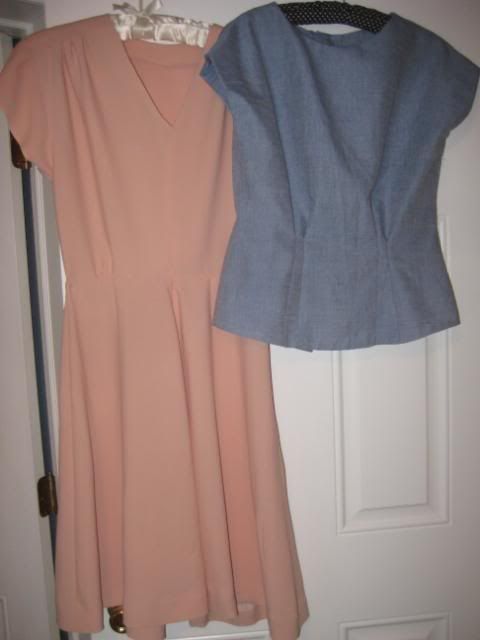 I was mostly snowed in this weekend, which kind of sucks, but I was so productive. I finished my Colette Patterns Sencha blouse, made a dress from a 1948 Simplicity pattern, and finished everything but the waistband on the secret custom skirt I'm making for another blogger.
First up, my Sencha blouse! It's gorgeous, hey? It's the softest, prettiest, most flattering top I've ever owned. I'm still kind of in disbelief that it's something I made, and I can make MORE.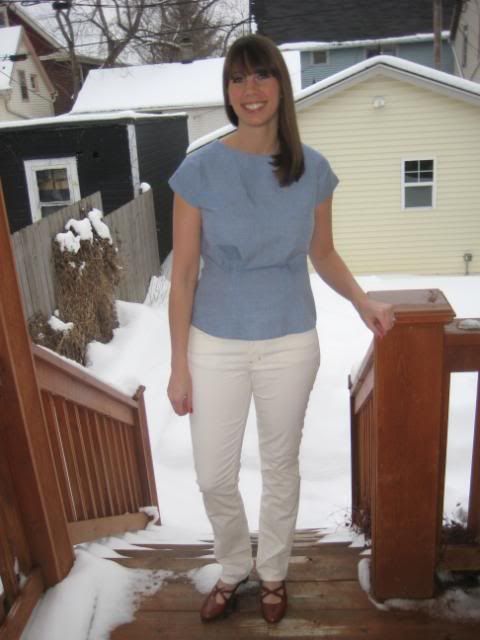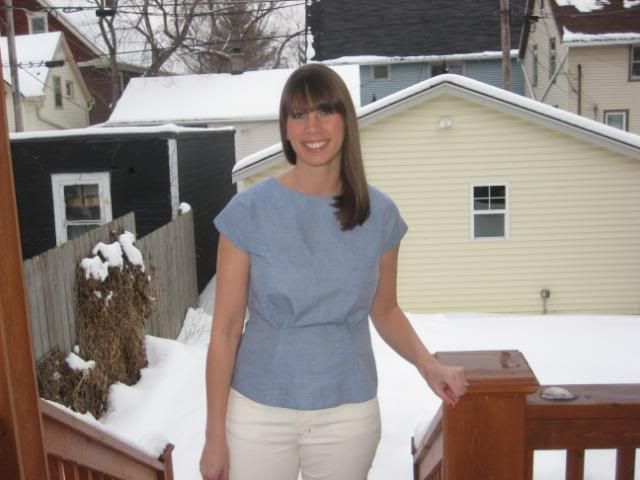 Please ignore the drag show's worth of makeup on my face - I am going to an Oscars party in an hour. Oh, and I forgot to get a picture of the back, but here are the buttons. They are vintage, from Etsy.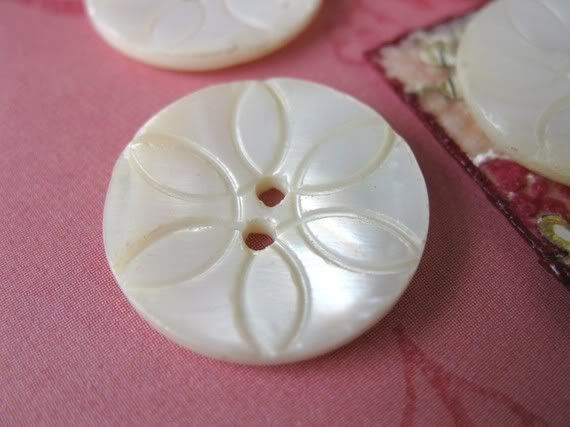 I stole my outfit inspiration from Mad Men (of course). Look, both Betty and Trudy wore a Sencha-esque blouse with white pants!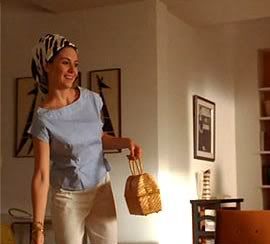 I also made a Simplicity dress that I have
already made before
, but this time I skipped the contrasting yoke and made it all solid pale pink. I made the alterations to it that I wish I had done the first time, which were gathering the waistband of the bodice so it was blousy, and making it shorter. The fabric is crepe from the 1930's and I still have about two yards of it left. I'm thinking I'm going to use it to make some slips or maybe the Colette Patterns Nutmeg.
I also have pretty much given up on my Vogue 5510 knockoff. I put on the zipper this morning, and it looks great from the back, but the front is still a disaster.
I told my husband to cut my head off since I hadn't showered yet, and I think it took it a little too literally. So please, ignore my unshowered half-head. Here's a closeup of the bodice front and the issues I'm having. So bunchy! Why is that? I don't even know what I can do to fix it.
It's time for me to get ready for the party, so I'll leave you with one more sneak peak at my secret skirt!