Happy Superbowl Sunday! I'm heading out to watch the game in a few hours, and I have a yellow cake with green frosting ready to go, but I woke up this morning really wanting to sew something. I've had some yellow and light brown fabric with birds printed on it for a while and I think I was going use it for a kitchen curtain. I looked at it again this morning and it spoke to me. It said: "sundress". I dug through my patterns and my closet for inspiration, and got to work.
This is my favorite summer sundress ever. It's from the late 1950's and I bought it on eBay two years ago for $15. I love everything about it, the shape, the print, the colors, the fit. I wear it a lot.
At Bastille Days In Bryant Park on my Honeymoon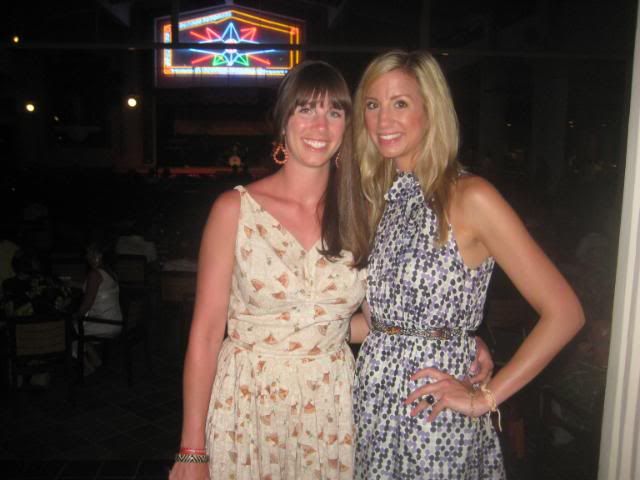 In Jamaica with my sister
I ordered this New Look pattern, which is similar to my beloved sundress. I made View D.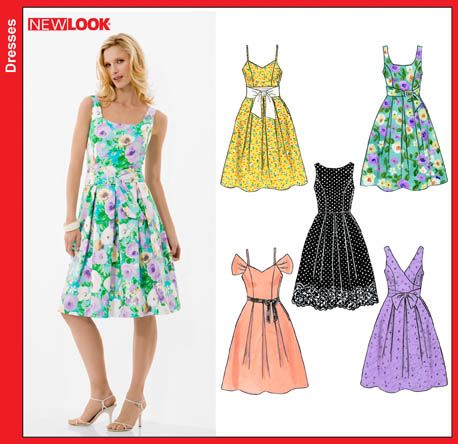 I didn't take any photos of the construction, because it was pretty straight-forward. Two darts for shaping in the back, princess seams on the front, and a gathered skirt. The only change I made to the pattern was in the lining. The directions said to baste the bodice and lining together, and sew them to the skirt as one. I left the lining loose, folded it under 5/8", and hand-stitched it to conceal the waistline seam. I think it turned out really nice.
Doing it that way also allows you to conceal the zipper between the outer fabric and the lining, which looks cleaner than exposed zipper tape.
I did the zipper and hem by hand.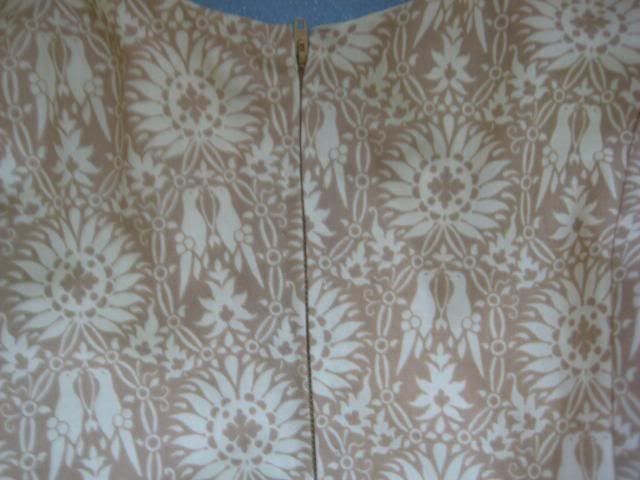 And here's my finished dress.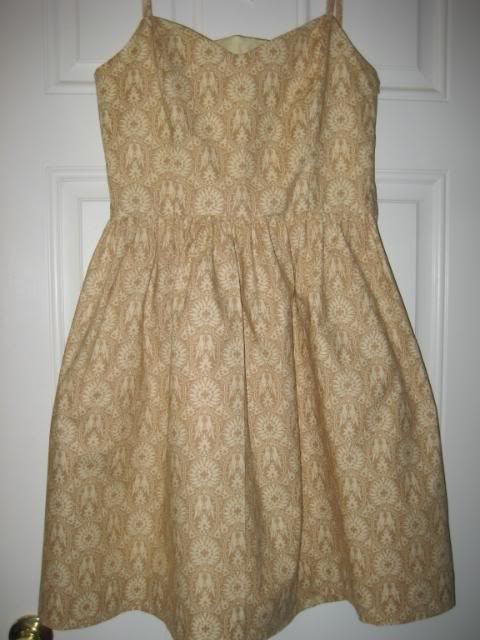 All I need are some wooden sandals and a colorful pair of earrings, and I'm ready for the beach!