I want to say thank you to
Isaspacey
and Birdmommy for helping me with my directional print/princess seam quandary. I took their advice and cut the piece on the bias, and it looks great!
I didn't get any pictures during the construction because my husband had the camera, but I took a few of the finished details. Here's my bodice front with the bias-cut side panels.
First ever collar! It wasn't as hard as I thought to get it symmetrical. I cut one side at a time and was very careful about matching my stripes.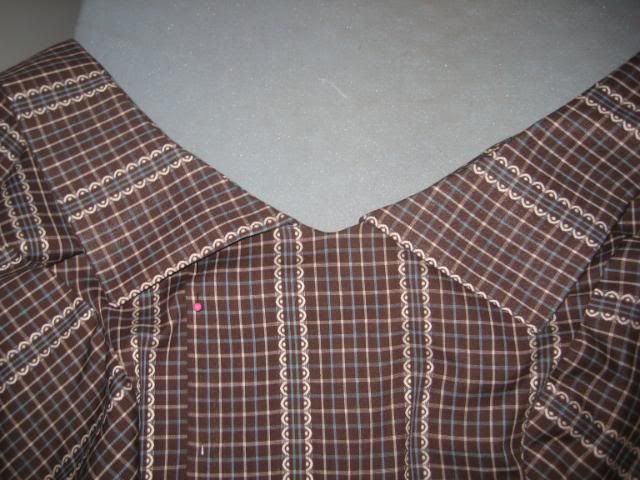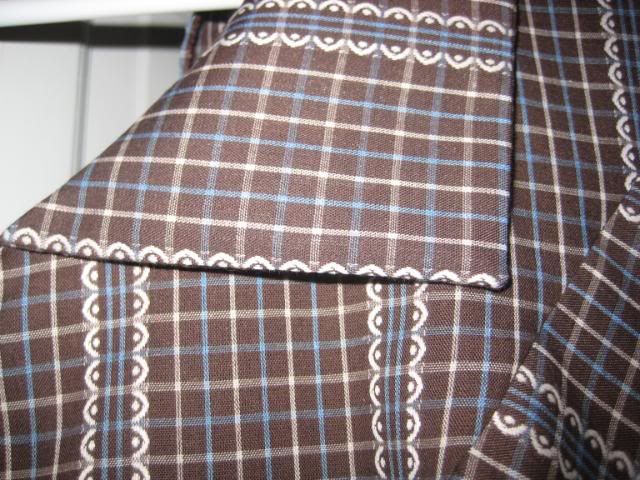 My stripes match up great on the back.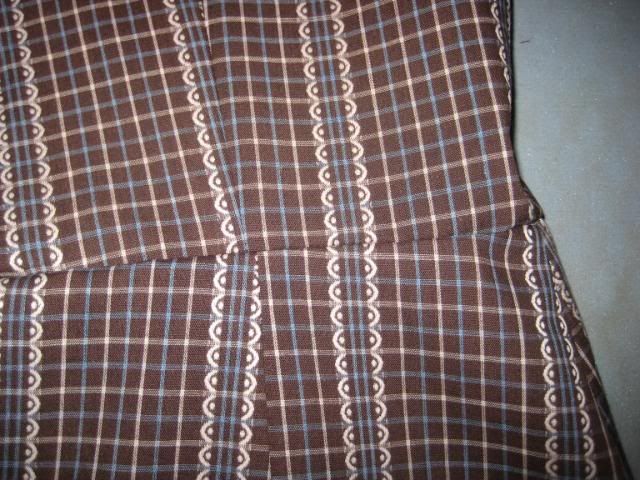 But not 100% perfect on the front, so I am going to rip out a little bit and fix it. I'll probably wear a belt with it so you won't even see the waistband, but after I spent hours matching stripes and cutting, I want perfection.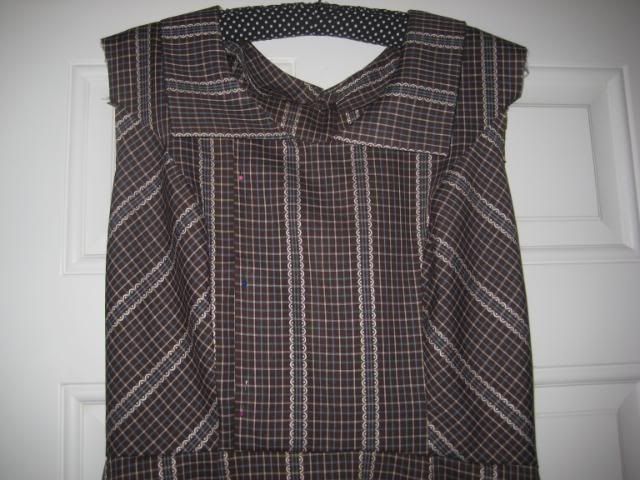 All I have left to do is the armhole facings, zipper, and hem. I am leaving off the gigantic neck bow, but probably adding the two rows of buttons on the bodice front. If I make this pattern again in the future, I am going to put the left and right bodice front pattern pieces together and cut as one. I don't really understand why it's two pieces; the buttons are purely decorative.
Other than the finishing touches on this dress, not much sewing is going to happen until Monday. We're off to Chicago this weekend for a friend's wedding. Have a great rest of the week and weekend!