Hi Everyone!
I got back from Chicago around 2:00 today, and I thought I would be able to make a dress in time to wear for tomorrow. I won this fabric from
Sew Weekly
, and it's perfect for Valentine's Day. Since I was short on time, I reached for my
favorite pattern
. My goal was to get everything done but the hand sewing by 7:00, and then settle in and watch the Grammys while doing the zipper and hem.
The skirt for New Look 6723 isn't very full, so I used the skirt from another New Look pattern. I was going for sort of a Valentine's Day cupcake look.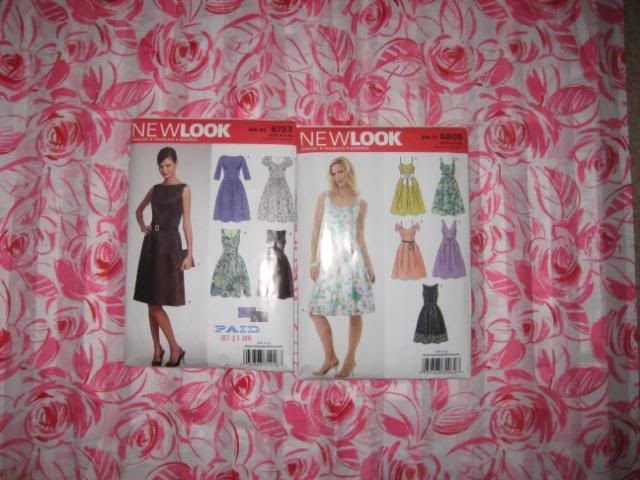 My cat liked the fabric so much she wouldn't move off it!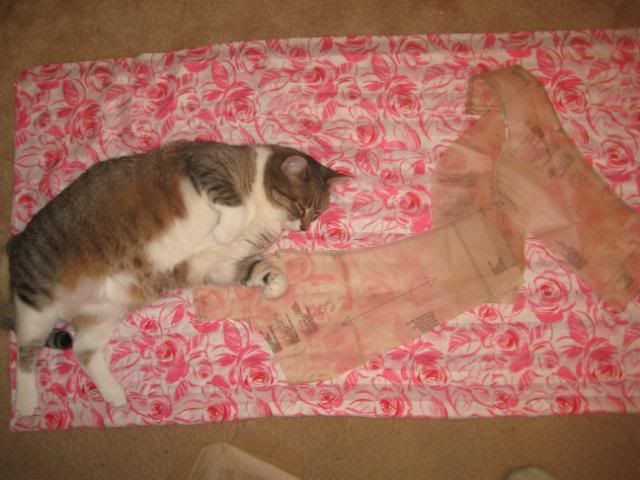 Things started out badly. The fabric was slippery and hard to sew with, and my needle kept snagging it. I changed needles and that helped, but my bobbin thread was going crazy. The fabric had two different textures (alternating sheer and satin stripes) and my machine was not liking it at all. No matter what I did with the tension, the bobbin thread was loose and skipping stitches.
I managed to get the bodice and the lining together, but I was way off schedule. The Grammys started and I took a break to watch Lady Gaga, and then worked on the skirt. I just got done with the skirt a few minutes ago, and there's no way I can still hem it and zipper it tonight, so I'm throwing in the towel. I'm still going to finish it and I'll totally wear it sometime in the future, but it's just not going to be my Valentine. Here's what I have so far. I still need to tack down the bodice lining, do the zipper, and hem both the skirt and the lining.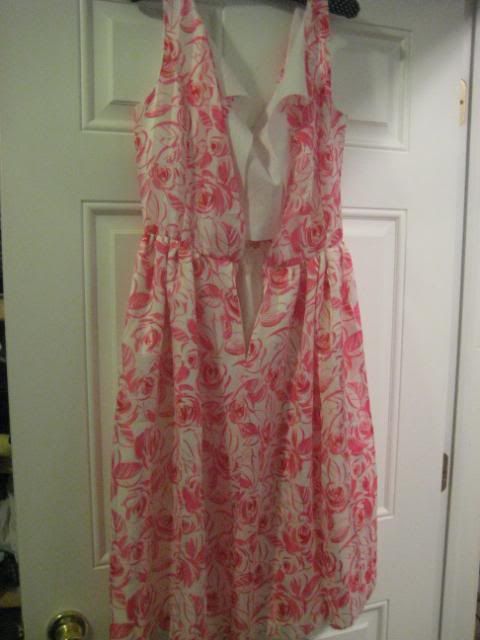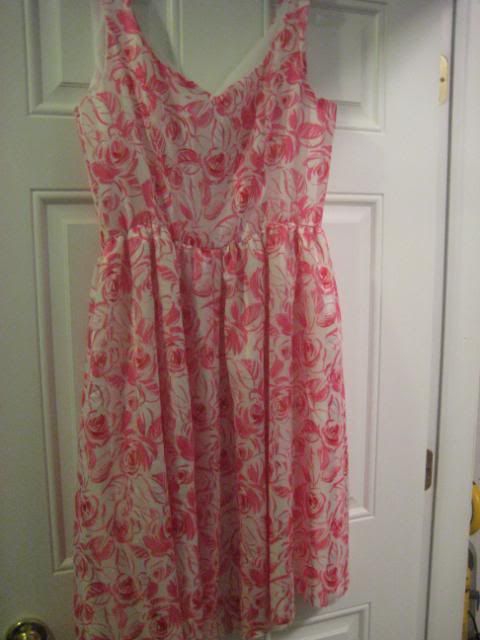 I happier sewing news, I finished my blue and brown plaid dress! I'm definitely going to wear it one day this week, so hopefully I'll remember to get a picture.
Have a happy Valentine's Day!