Sorry for the long hiatus. I've been working on my Betty Draper dress all week and while it wasn't hard, it had a ton of finicky details and took forever. On Wednesday I had a snow day from work, so I finished everything but the zipper and the hem. I did both of those this morning, and I had a lot of trouble with the hem. I can't figure out why, either! It's looking kind of bunchy. I might rip it out and try again when I have some free time.
But here it is!
The best part is the back, where it has a little belt that cinches your waist and fastens with a big bow in the back. Here's a closeup of the bow.
And my hand-stitched zipper. I had one the PERFECT size and color in my drawer. I love when things work out that way!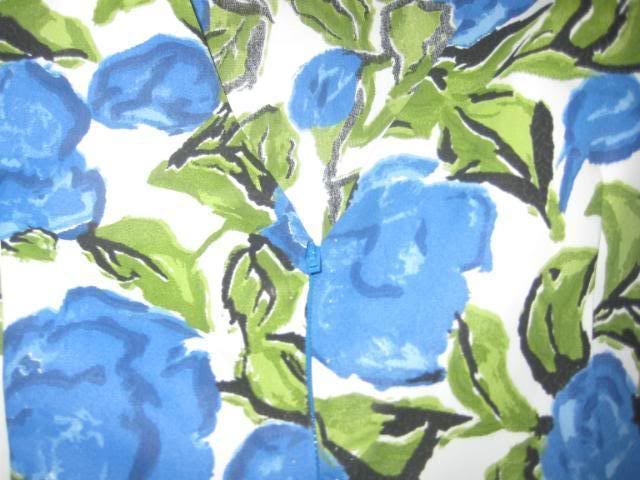 In other exciting news, I've been accepted as a contributor on
Sew Retro
! Stop by sometime and see what I and many talented other ladies are sewing.
For right now, I'm off to the thrift stores to see if I can find any vintage fabric or notions. Then tonight, I'm going to see my favorite band The Decemberists!
Oh, and Go Pack!