It's nearing spring, which means there are about a million things I want to make. I sort of lost interest in sewing over the winter, but that's not surprising because I really don't like winter clothes. Sundress season is almost upon is, and I've been finding inspiration everywhere I go. I can't look at Google Reader without adding something to my inspiration folder!
Right now in the queue I have:
Fabric and a pattern to make this dress that I saw in Glamour magazine. I have the muslin done and I am just waiting for the fabric to arrive from eBay. I can't believe I found the exact fabric! I just Googled "Eiffel Tower fabric" and this came up. It's Michael Miller Paris Ville, if anyone is interested in making their own.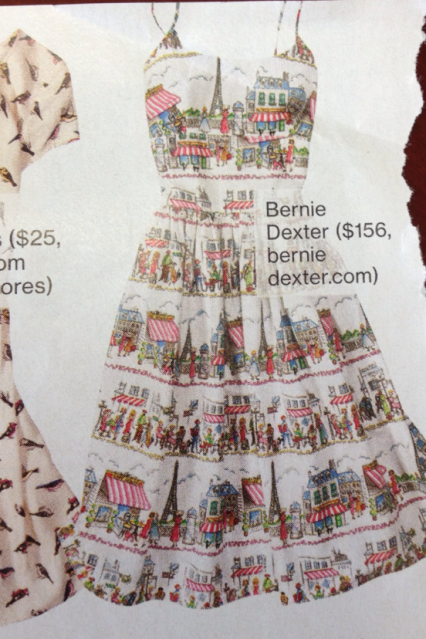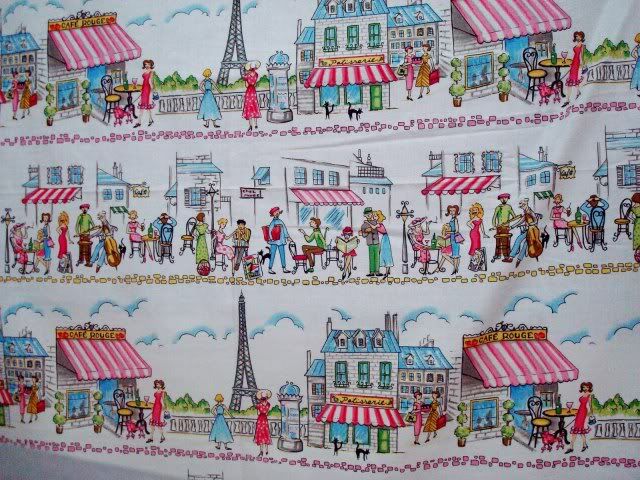 Fabric and a pattern to make my own variation of Anthropologie's Bike Lane dress. I couldn't find the actual fabric, but Michael Miller again saves the day with his Bicycle Haze print. I like the color scheme of the Michael Miller better, anyway. I already had the PERFECT pattern in my stash, which is a 1940's Simplicity that I got at an antique store for $1. The pattern doesn't have the buttons up the back, but I can easily add those.
Simplicity 2861 again in music note print fabric. Sure, it's silly, but I play the cello and it reminds me of this Dolce & Gabanna dress worn by Katy Perry. I've already started this one, and so far I have everything cut out and the darts on the bodice done.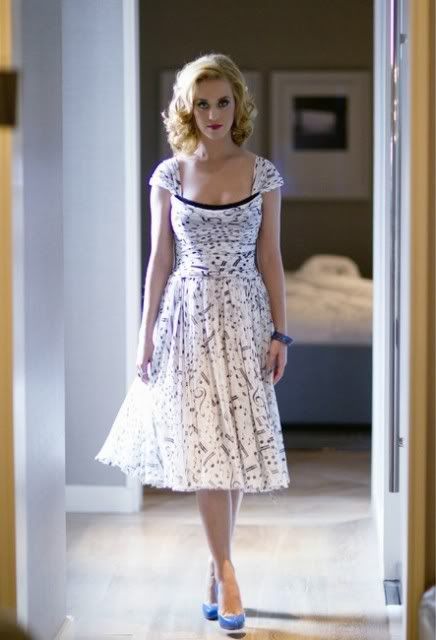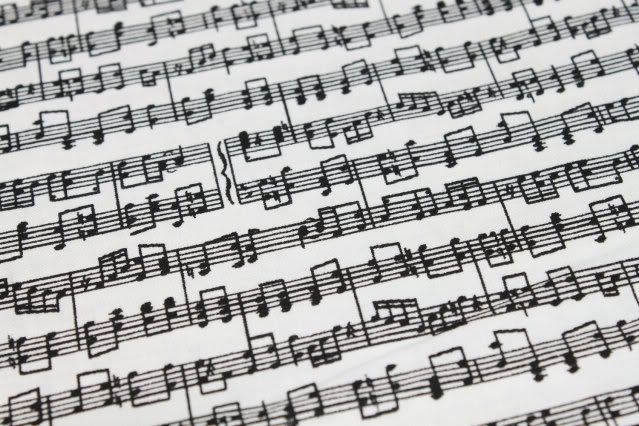 Speaking of cello, I need a do-over of my Orchestra dress. This actually went to Goodwill a couple days ago. The bodice was so, so tight, and I couldn't move my arms because of it. Not very good for playing the cello! The new plan is this Simplicity which I got at Joann's in a $1.99 sale, made up in Kaufman Cotton Sateen. This one will have to be a priority because I need to wear it for a concert at the beginning of May.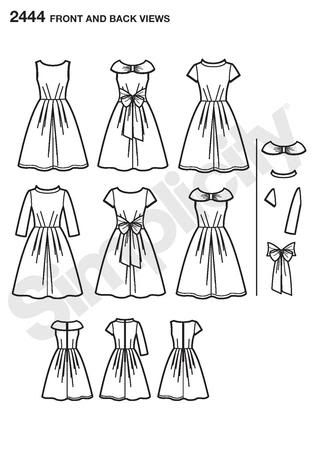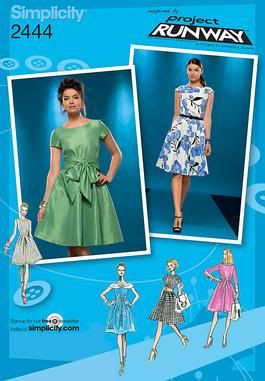 So the next few months will be very busy with projects to work on! What's on your list?