I feel like I've been a sundress factory lately. In addition to the two I made last week, I bought fabric for two more, and also made this one. It's loosely inspired by this Dolce & Gabanna worn by Katy Perry.
I love that dress so much, but finding music note print chiffon is probably impossible. I'm kind of over gathered skirts, too. Instead, I used this Simplicity pattern from 1949. I paid a whole dollar for this at an antique store in Minocqua, WI. The fabric is quilting cotton from Joann's and it was around $6 a yard and I had a coupon. It was Coupon Commotion (!!!) Week again.
I live in Wisconsin, so usually around this time of year it's cold, windy, and snowy. Well, we had record high temperatures and it hit 78 yesterday. I don't know what's up with Mother Nature, but I am LOVING IT. I've worn sundresses and sandals and no tights all week long. I've had beers on my porch twice!
My cat Lamb wanted to pose for you all. I think she was starting to feel left out since Bone is regularly featured in my photos.
Not one to leave anyone out, I let Bone get in on the action, too.
It's been a rough week, cat-wise. I found out last Tuesday that Bone has diabetes, an underactive thyroid, and elevated liver enzymes. He'd been drinking water like crazy and the litter box was out of control. I brought him into the vet and his blood sugar was 410 and normal for a cat is 70-150. The vet suggested we switch him to wet food, and I swear it helped so much. The water bowl has stopped being empty every day and the litter box situation is back to normal. My gut is telling me that no way can it be that easy, though. I thought for sure we'd be doing insulin and having to bring him into the vet weekly to have his blood sugar checked. I just dropped off a sample this morning and I am anxiously waiting to hear from the vet if he's improved. I'm optimistic, but I still have that nagging feeling that it's not going to be that simple.
Anyway, enough about feline diabetes. I feel like that is all I've talked about and thought about for the past week. I'll leave you with some construction photos of my sundress.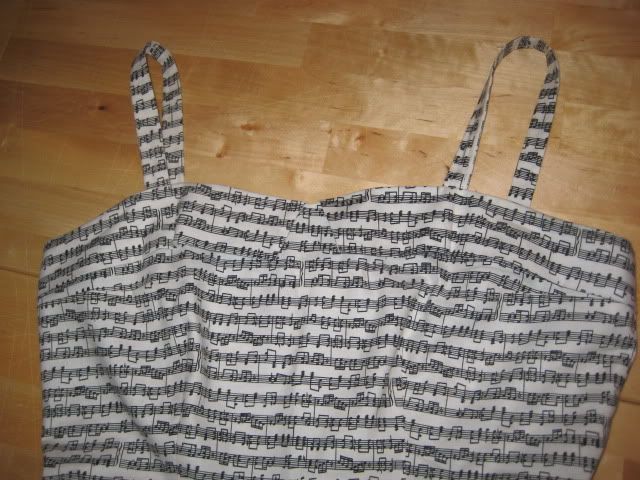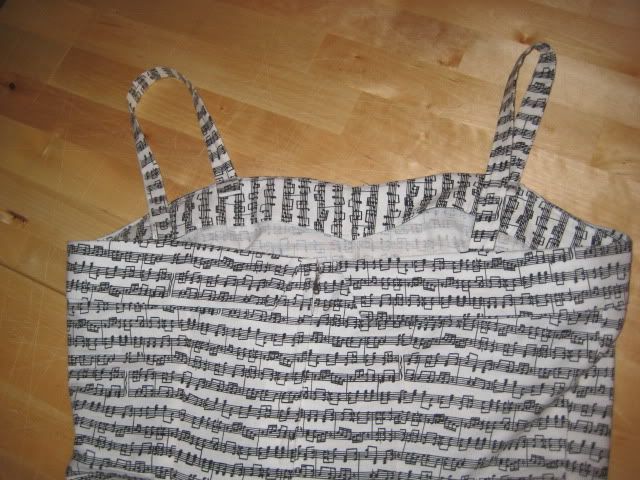 Extreme Closeup!
Lapped zipper. I am becoming obsessed.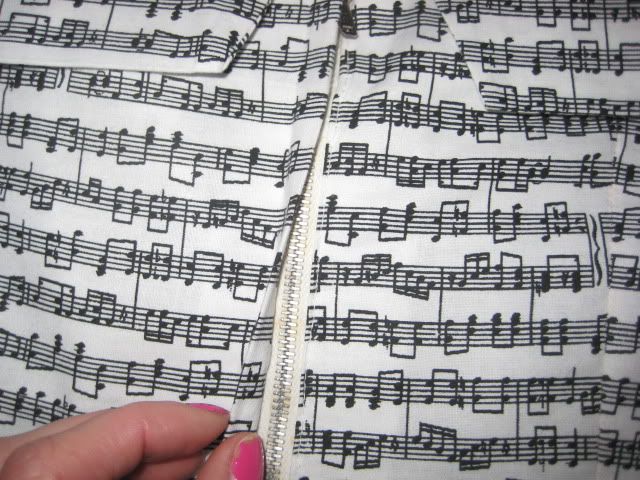 My Michael Miller bicycles fabric will be arriving today, so that should keep me busy this weekend. Have a great day and enjoy this fantastic weather!