Good morning! It's been a gorgeous summer weekend, which is kind of hilarious since it's the middle of March and still winter. It was 75 yesterday and supposed to be even warmer today. I really wanted to wear my bicycle dress yesterday, so I got up early and finished the hem and the zipper.
It turned out so cute. It's pretty spot-on to my Anthropologie dress I used for inspiration. The Anthropologie dress has detachable straps and can be worn strapless, but I'm not the biggest fan of strapless.
I'm in love with my fabric covered buttons!
Mine:
And the original:
I did a side lapped zipper, and it turned out awesome! Learning to sew lapped zippers has made sewing them SO much less of a chore, and it looks so good. I wish I had learned this years ago.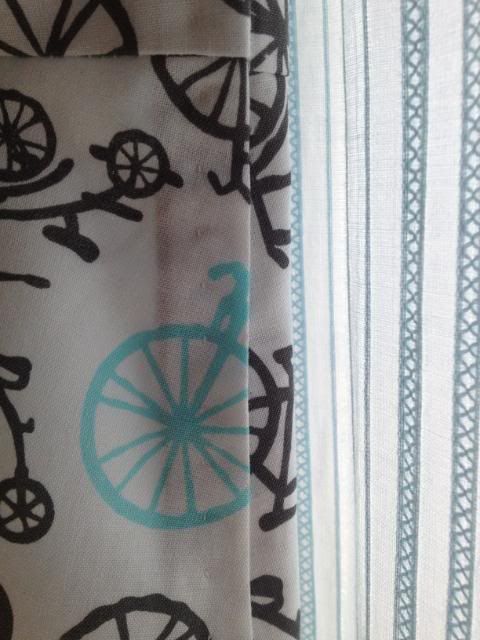 Since it was such a beautiful day, we spent most of it outside. We grilled, had beers, and watched all the college students dressed in green walking to the bar down the street from our house. I seriously heard bagpipes a few times.
Have I told the story about how I got my bike? Well, I stole it. Before you judge me, I'll explain that it was warranted! I've been wanting a vintage bike for ages, and one day this one just showed up, chained to a stop sign on my way to work. It sat. And it sat. A month went by and it never moved. I couldn't believe someone just chained that awesome bike to a stop sign and left it. So I put an ad on Craigslist asking if it's your bike, can I buy it from you. Of course I got a million responses of people saying it was "their" bike. Yeah, right.
So winter came, it snowed, and the bike started to get rusty. Then it fell over. I figured it was done for and was just going to rust into a forgotten oblivion. Then one Saturday morning, Mike woke me up and said "get dressed, we're stealing that bike." (I'm pretty sure he was sick of hearing me talk about it.) One YouTube tutorial on breaking a U-Lock later, the bike was mine. It was rusty and in pretty bad shape, but I fixed it up. It's heavy and hard to ride, so I pretty much only take it around the block every now and then. Mostly I'm just happy that the 6-month saga of the beautiful abandoned bike ended up with it being mine.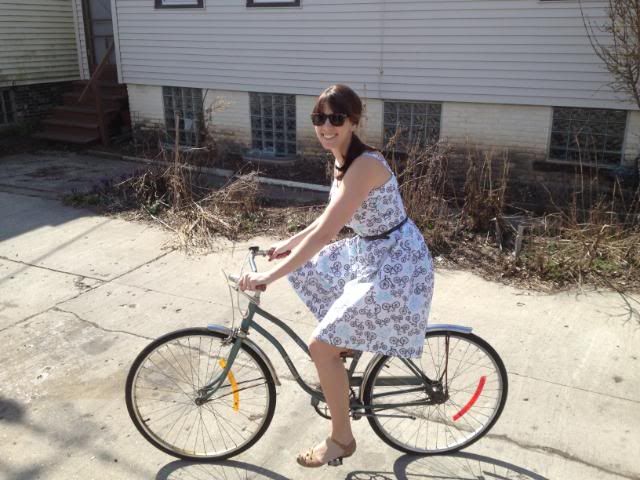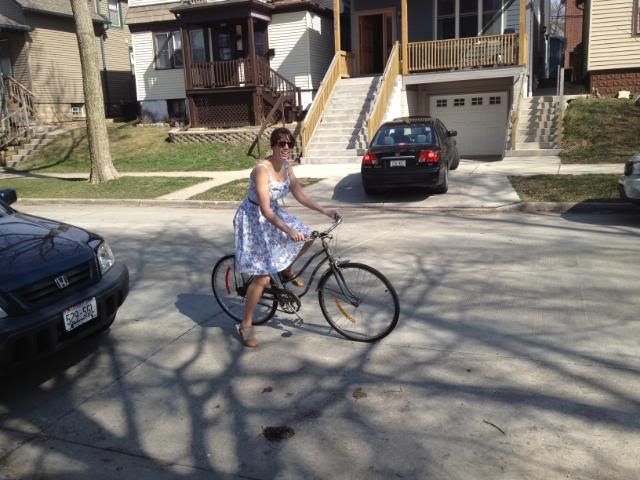 Well, I'm off to enjoy this gorgeous summery day! Have a great Sunday.