Admittedly, I'm not the biggest fan of Cameron Diaz's style. So I was extra-surprised by how amazing she looks in this Christian Dior during Paris Couture Week. I love the sweet simplicity of the dress, and it would probably do me some good to make a dress that ISN'T floral with a gathered skirt.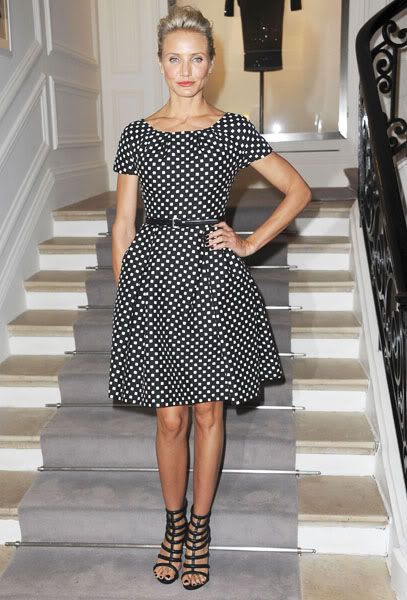 I had this photo saved in my inspiration photos, so when I went to Mood a couple weeks ago, polka dots were high on my priority list. I think the Dior dress actually has white squares, but that would be impossible to find and Mood had endless bolts of polka dots in all colors and sizes. I went with this, which is a thick cotton sateen with a little stretch, and I got two yards.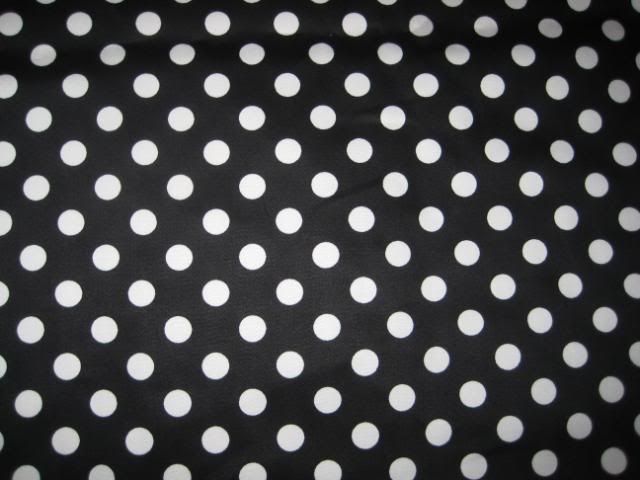 Next step was finding the perfect pattern. I thought maybe if I had a similar pattern, I could adjust it a little bit, but I didn't even have anything close! I had no patterns with boatnecks at ALL, and I only had a couple with short sleeves and they weren't right. The dress has raglan sleeves, and my patterns either had regular or kimono sleeves. I found this one on Etsy for $6. The skirt is all wrong, but I do have several patterns with full darted skirts.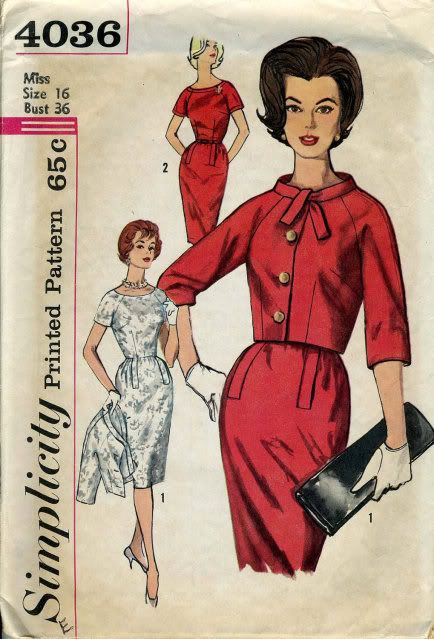 Like a good sewer (who doesn't want to waste $28 worth of fabric), I made a muslin. And good thing I did because yikes, it was bad.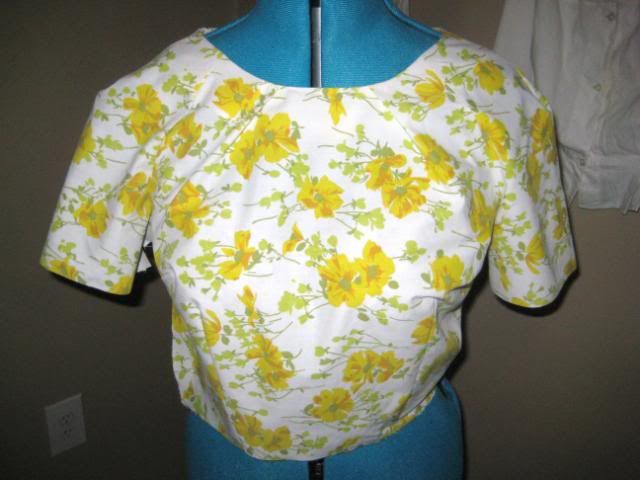 I added two tucks to the front bodice, and they are terrible. They're too close together, so they make the dress pouf out from my chest instead of fitting closely.
And the waist is WAY too small.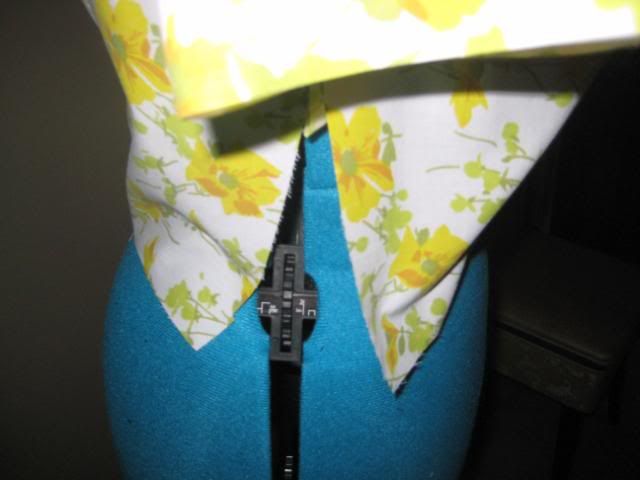 I also didn't like the neckline on me. It wasn't boat-y enough, and it felt bulky in the shoulders and just generally frumpy.
Onto Plan B: McCalls 5587, with an adjustment to the neckline.
The pattern is scoop-y, and I wanted it more boat-y. Like a good little sewer, I made another muslin. Since I usually hope, on the off-chance my muslin works out, that it ends up being wearable, I used "real" fabric. This is some thrifted chambray, and I have a ton of it, so I wasn't worried about wasting it.
It's better. It's still frumpy. I think I need to make the neckline a little lower. The bodice fits great, though!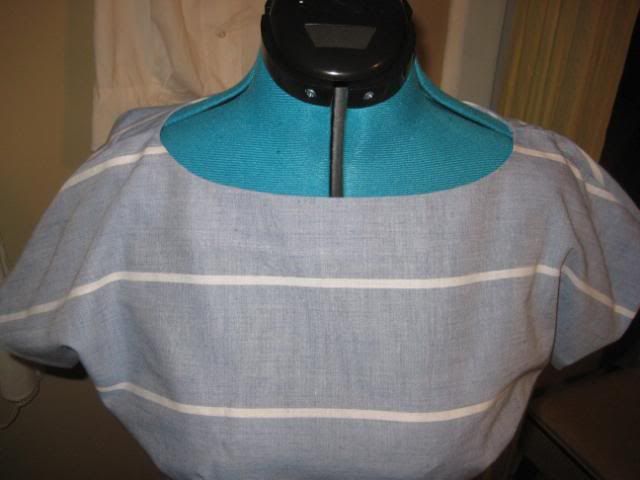 At this point, it's going to end up being nothing like the Christian Dior dress. Now the fabric is wrong, the neckline is different, and I had to eliminate the tucks on the bodice. I'm plunging forward anyway because I still want a polka dot dress.
So far I only have the bodice cut out and the darts done. I hope to make some progress on it tonight!