Happy Sunday, everyone! We finally had a gorgeous day in Milwaukee and I spent the entire afternoon outside enjoying it. Mike and I grilled and had a picnic, and I wore my pear dress! I also got to take another one of my Simplicity wrap dresses out on the town last night, in Chicago at a friend's party.
Kim and I making raspberry lambic floats
Stretching out my jimmy leg (I had run a 5K that morning)
So there is some proof I do wear the things I make!
Thursday I got to skip work and go to a Sales & Use Tax seminar (I know you are all jealous) which ended at 3:45, so I stopped at the antique store I never get to go to since it closes at 5:00. I didn't find any fabric or patterns, so I hit my favorite thrift store, Bethesda. I got a pretty good haul there! The bandanna print cotton is not vintage, but I thought it would make a cute skirt. The three floral prints seem to be, judging by how skinny they are. I love sewing with vintage materials, but those 35" and 43" widths can be a little tricky for pattern placement. Luckily, there's quite a few yards of all of these.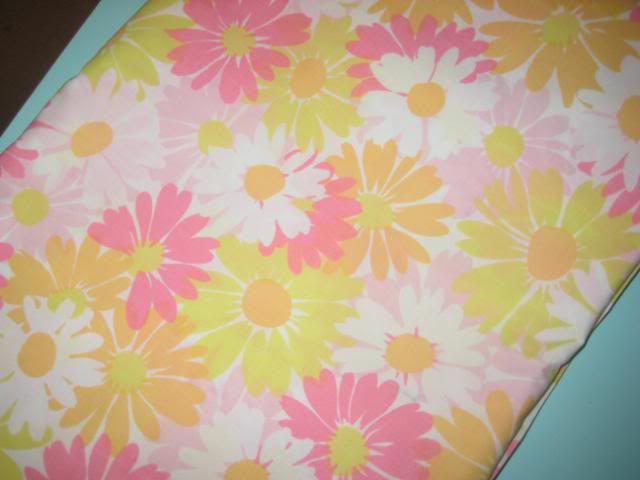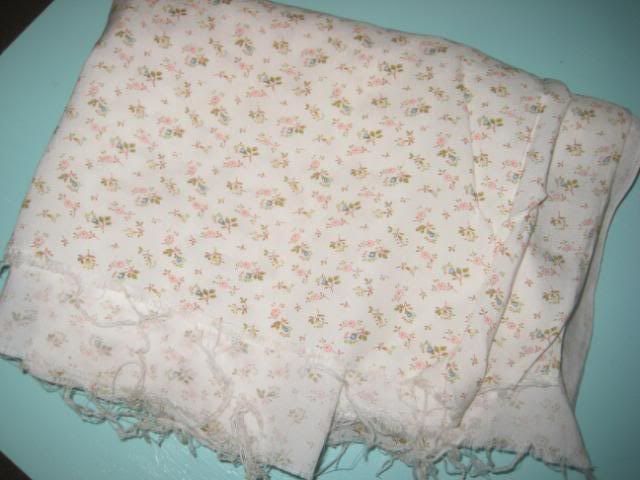 On Friday, I hit up a church rummage sale during lunch. Those are usually pretty fruitful, but this one wasn't that great and mostly had children's clothes. I only found a bag of Christmas ornaments and two patterns.
In non-thrifted sewing news, my Simplicity 6341 arrived! Luckily it is cut so I can save myself the guilt of doing it myself. Also, the previous owner had shortened the pattern (with pins, not cut) and it was the perfect length. So, thanks for saving me the trouble! I also won this amazing Simplicity pattern and fabric from
Marie
in her Blogiversary Giveaway. I'm planning on making the view on the right.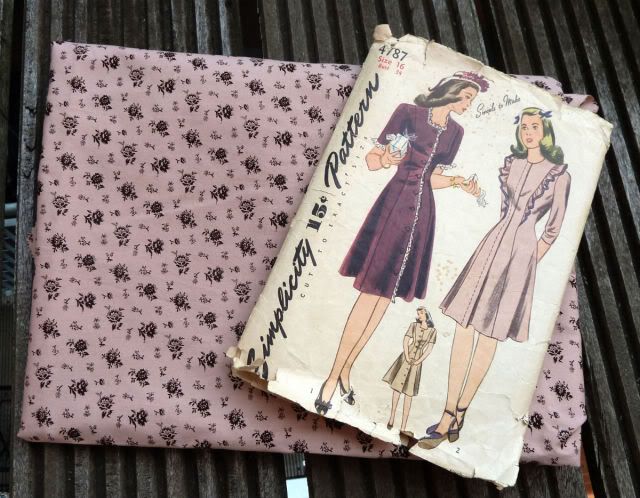 I hope everyone had a great weekend!