Happy Saturday, everyone! I had big plans this morning - get up at 8 and go for a run, and then go to an estate sale at a fancy hotel. They were selling things guests left behind along with the owner's private collection of antique goodies. Unfortunately it was pouring and 40 degrees. To warm myself up, I made some coffee and a quick summery top.
I bought this table runner from Bethesda Thrift Store for 75 cents. I wasn't sure what I could use it for, but for that price, I couldn't pass it up.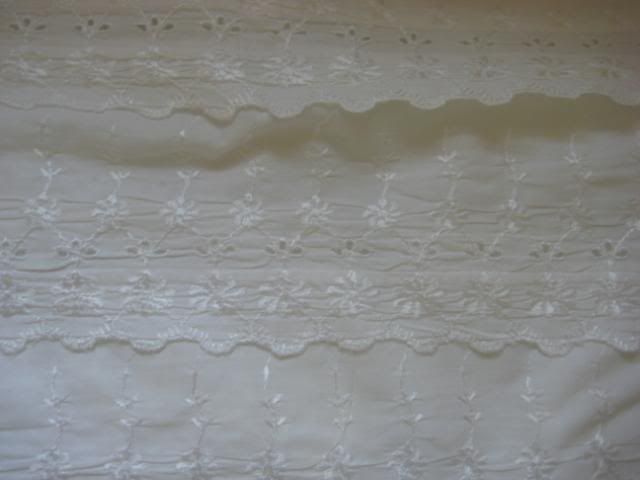 It wasn't long enough for a top, but it was plenty wide. I figured I could cut it in half and double it up to make it longer. First, I removed the binding on top. It'll make a pretty trim for another project.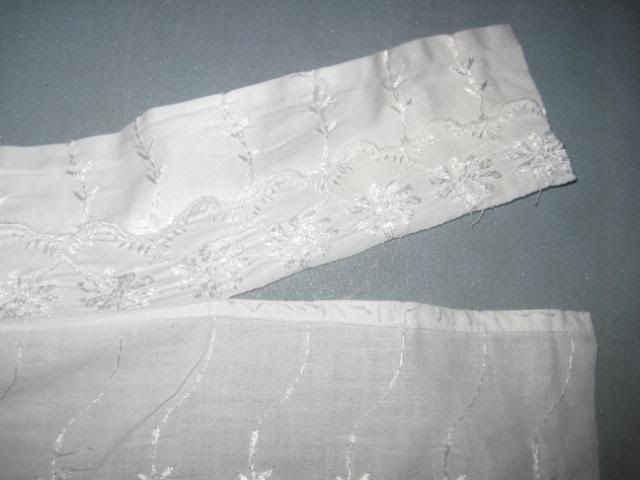 Then I pinned my two pieces together.
It's long enough now!
I measured an existing top of mine, and it was 14" across at the elastic portion and 20" at the bottom.
I cut my piece to 20", and then fed a piece of elastic through the top band.
I thought this would be a good opportunity to practice French seams. Look how nice and neat on the inside! I might have to start doing French seams for all my projects.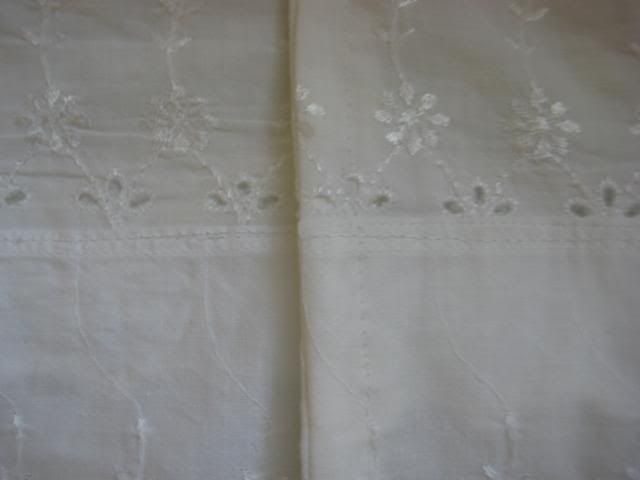 And it's done!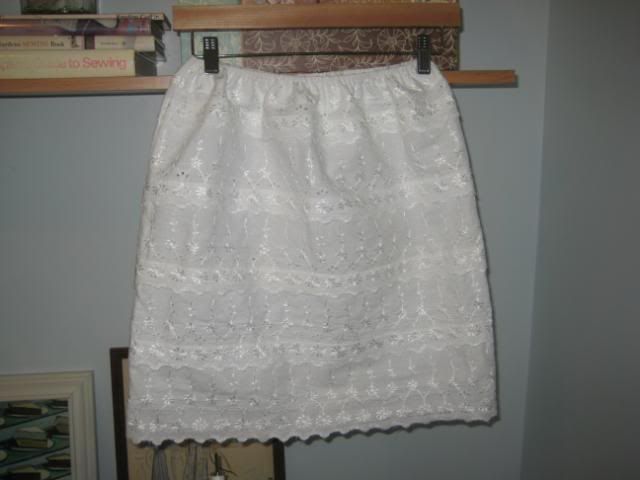 Then I tried it on, and I wasn't loving the shapelessness. I gotta have some waist definition! So I added a second band of elastic at the waist by sewing a piece of hem tape all the way around to make a casing.
It's underneath a ruffle, so you can't even see the stitching! Now it's
really
done. Can't wait until it's warm enough to wear!