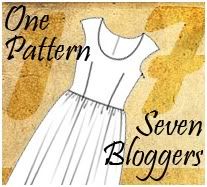 I dislike doing facings. How about you? I find them to be very tedious. Iron on the interfacing, fold the long edge under and topstitch, sew it to the neckline/armholes, clip the curves, pin the facing back away from the bodice, understitch, iron again, and then hand tack the long edge to the bodice. Whew! You know what takes just about the same amount of steps but looks a million times nicer? A lining. I substitute a lining for facings whenever possible.
This dress was a little tricky in that it had a side zipper instead of a back zipper. It's harder, but not impossible! For reference, I consulted a bathing suit pattern I previously sewed.
I must've been in the zone while working on my dress, because I forgot to take pictures of some of the steps! Luckily I have the photos from my muslin.
The first step is to prepare the lining in the same manner as the outer bodice.
Sew your bodice pieces back to front at ONE side seam, and do the same for the lining.
Pin right sides together, matching seams and raw edges. Press under the shoulder edges of your lining 5/8".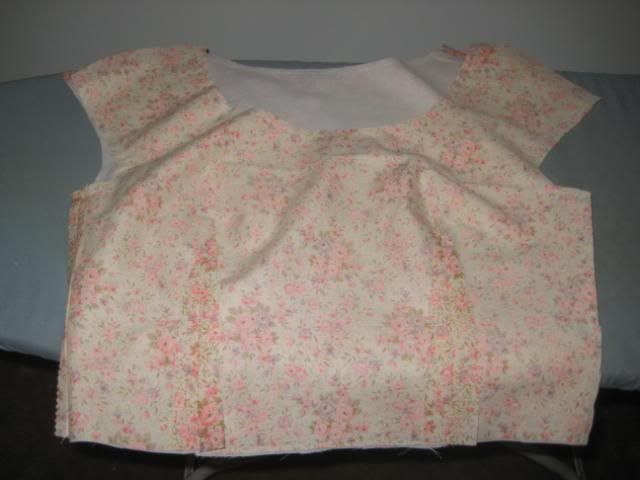 Sew all the way around the bodice starting at the open side seam, leaving shoulders open. Turn inside right and press. Your shoulder seams should be unsewn and look like this.
Sew shoulder seams straight across, as close to the lining as possible without catching it in the threads. Tuck the raw edges inside the lining.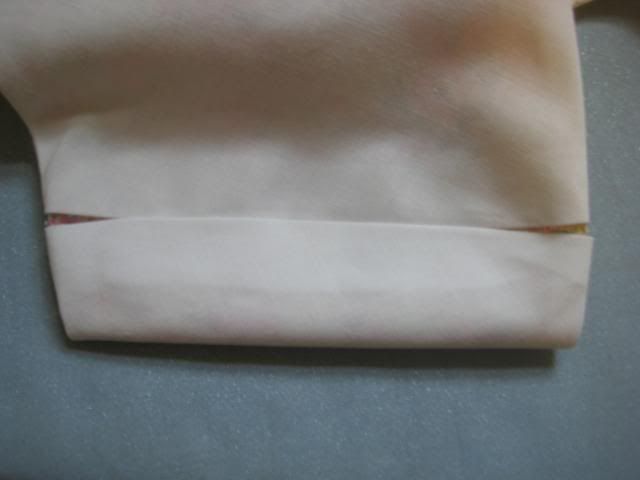 Slipstitch lining opening shut.
You now have a bodice that's as pretty on the inside as it is on the outside!
Don't forget to check out what the other ladies are sewing, and stay tuned next week for our big reveal.
Sam:
http://hand-quilter.blogspot.com/
Marie:
http://asewingodyssey.blogspot.com/
Reana Louise:
http://curvespatternsandpins.blogspot.com/
Kat:
http://petticoatsandpeplums.blogspot.com/
Jen:
http://the-paperdoll.blogspot.com/
Rachel:
http://mymessings.blogspot.com/