I found the perfect pattern for replicating Swirl wrap dresses. It came yesterday and it's still factory folded and perfect, so I think I'm going to have to pick up some tracing paper. It's too pretty to cut!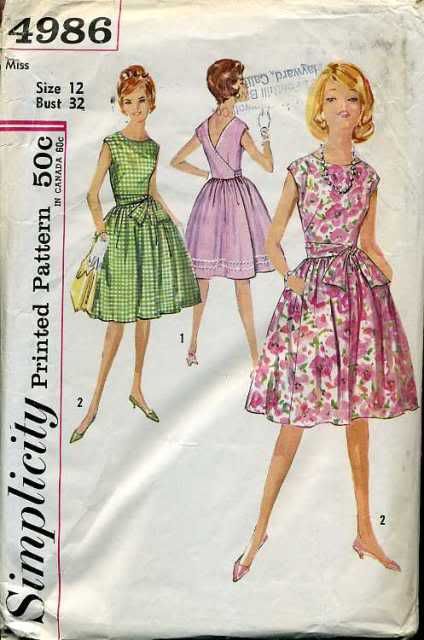 I am going to start on this tomorrow, in addition to working on my muslin for our One Pattern, Seven Bloggers project. I have the perfect pink floral fabric I picked up at Salvation Army for $1! It was my lucky day there, for real. I found three huge pieces of floral cotton from the 60's, and when I got to the register it was half price day. So I got about 12 yards of fabric for $3.
Lest you think I've abandoned my feedsack blouse, I am still working on it and it should be finished soon. I lost a little steam after sewing a strap on backwards, which I did not realize until I had trimmed the seams and hand-sewed the edges. I've got the facing on the correct way now, I just need to finish up the strap and put in the zipper. It's already hemmed!
Have a great weekend and a great Mother's Day!