Ever since I got back from Mexico, Spring clothes have been slowly making their way into my closet and long sleeves and tights are being packed away. This is one such dress that has been sucessfully integrated into my Winter-to-Spring transition wardrobe. It's shorter length looks great with tights and a slouchy cardigan, and the black base makes it a little more appropriate for chilly days.
I bought it at my favorite vintage store, and the style is totally unlike what I usually wear. For one, it doesn't have a waist. Also, it has a super short pleated skirt. It's exactly the kind of comfortable, easy dress I tried to make a few months ago and failed. I'm a better sewer now, and I know what shapes are going to be flattering on my body, so I tried again. I bought Simplicity 8684 from Etsy. View 3 is perfect!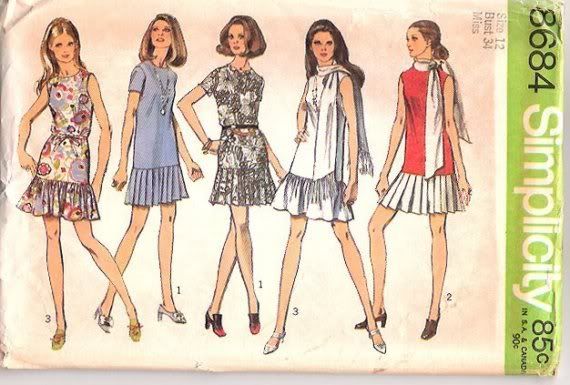 The pattern is a size too small, so I graded it up and made a muslin. I used a $2 sheet from the Salvation Army, which just happened to be the perfect 60's print. I figured, if it turned out, I could wear it.
Since it's a sheet, I completely disregarded the suggested layout and just placed it wherever it would fit. That short rectangle is the skirt!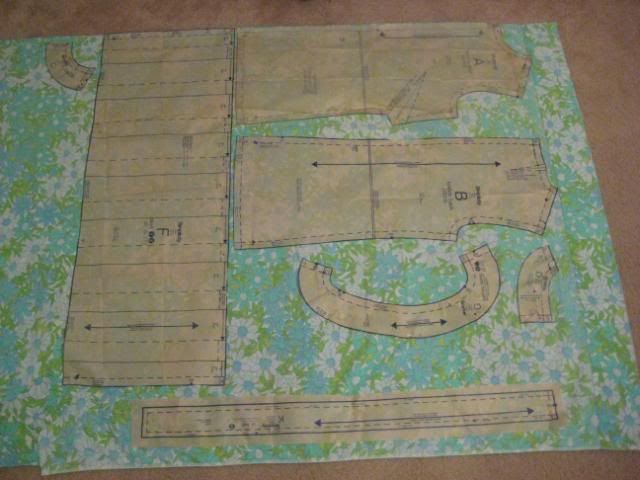 Okay, by "graded" I mean I cut an extra inch on the center back and facings. I figured one size wouldn't make THAT much of a difference in placement of darts and armholes. I would do it properly if it were more than one size off or if it was a super fitted dress instead of a belted rectangle.
My machine went crazy and ate a dart.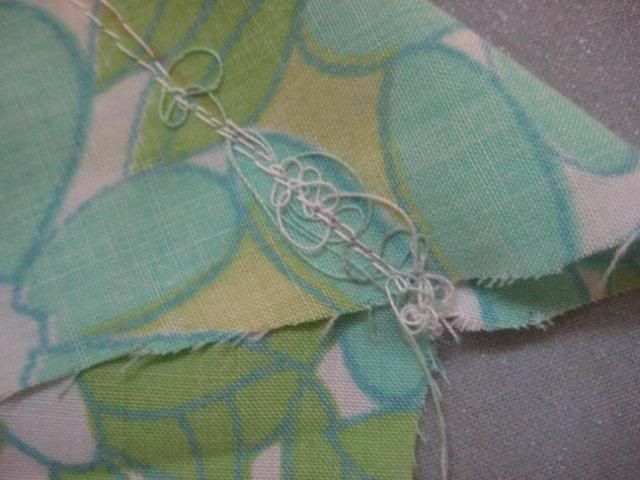 But once I got that taken care of, I put the bodice together in no time! It was super easy. I had no idea that you could sew on the armhole facings before sewing the side seam, and that has basically changed my life. No more whining about not having a machine with a sleeve arm! Here's my finished bodice inside out.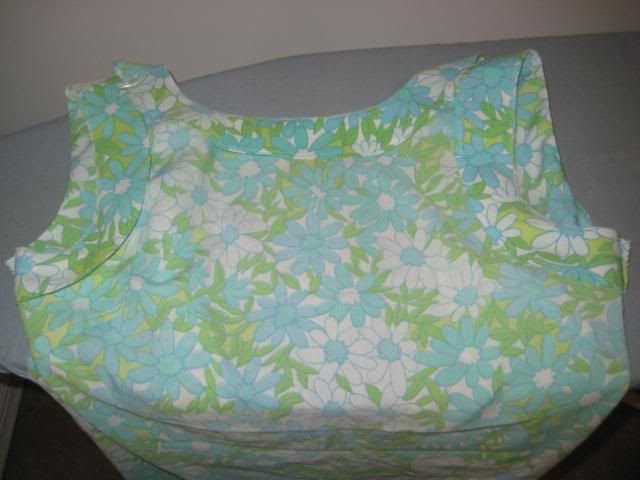 The instructions had you hem the skirt before you sewed it to the dress. Scary, right? I mean, how do you know if it's going to be the right length? I used an existing dress from my closet for reference and went for it. I used this pretty Boiltex (that is an awful name) hem tape that matched the green flowers.
The hem actually only took 20 minutes, and I did it while talking to Mike. I enjoy hemming though, you all know that.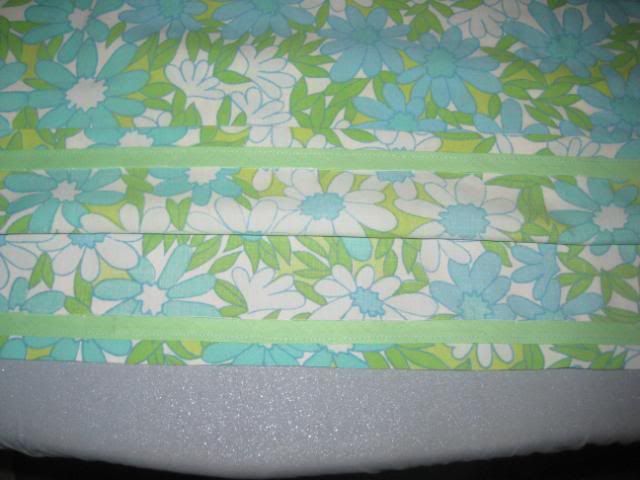 The skirt portion wasn't hard, just kind of time-consuming. First I marked all of the pleats with a pin. Then I had to fold each pleat on the solid line, pin, and then baste. I was expecting a disaster but it actually worked and fit.
Lastly, I pressed my pleats into place.
It still needs a zipper (I don't have one the correct length and color) but it fits and looks great and I gave myself the green light to cut into my vintage fabric.
I'm definitely planning on getting a zipper and finishing it and wearing it. I already made the "real" version and I'm wearing it today! You can see the finished dress hanging on the wall here.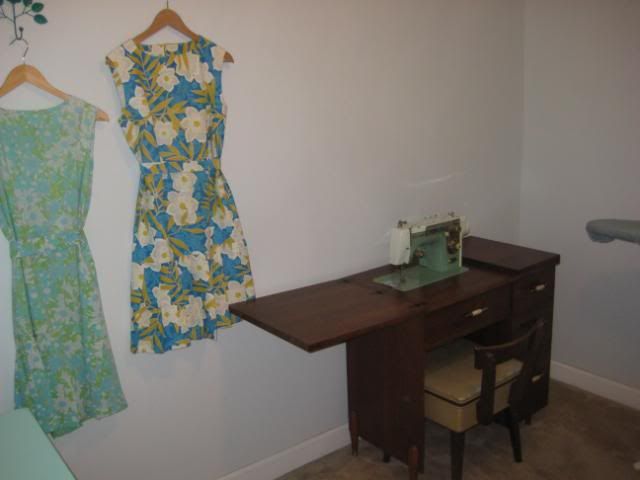 And in typical fashion, I already have a similar pattern on it's way from Etsy. When you find something you like, just go with it!