Readers, when you get in a rut, where do you turn for inspiration? Do you look at sewing blogs, current fashions, or your friends' wardrobes? I need some ideas. The last couple days I've gone in my sewing room and just stared at the wall. I have no idea what I want to make next! I have no patterns I'm excited to try, no fabric I'm dying to cut into, and a half-finished dress I've lost interest in.
I bought this pattern today, and while I'm sure it's going to make a cute summer dress, it makes me realize I am always buying "easy" patterns. Why am I so scared to try a Vintage Vogue? Why can't I tackle a dress with real sleeves? Will messing something up make me think I'm a terrible sewer?
I don't want to get to the point where I'm literally sewing through the motions, so I need your help. Help me get back my sew-jo. (Wow, I can't believe I just said something that lame.)
I did sew a dress last weekend I'm pretty proud of, so that is something good. I used Simplicity 5891 and a thrifted bedsheet from Target. My friend Ellie recently saw the bedding in a movie!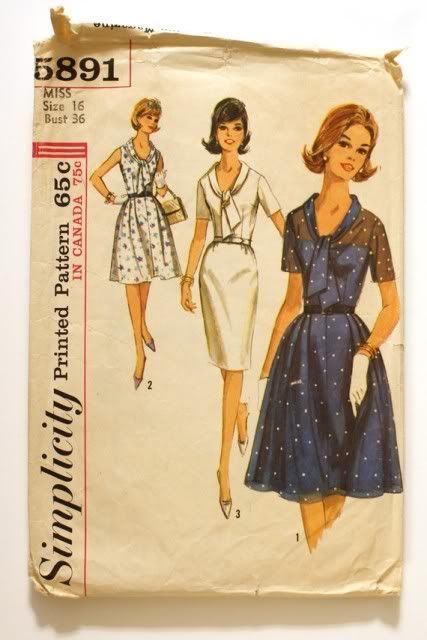 I think it turned out great and it even got an outing to the Art Museum with my friends Ellie and Janie.
I think it looks prettiest hanging in my sewing room, so that is where it will live until I get my inspiration back and something prettier takes it's place.