I hope everyone had a wonderful Easter! Mine was pretty great, actually my whole weekend was good. Friday, Mike and I took off work and drove down to Chicago for the day. We hit two antique stores and the outlets on the way and bought some decorations for my sewing room (me) and jeans and two pairs of sneakers (Mike). Then we went to see Arcade Fire! I've been to hundreds of shows in my life, and I am declaring that one in the top five. Probably #3. The energy from the crowd was so good and I wanted to dance and sing at the top of my lungs and I wanted it to never end. Mike said afterwards that he knew it was a good one because his face hurt from smiling so much.
Saturday we met up with some friends for breakfast, and then stopped at another antique store on the drive home. It was mostly overpriced furniture and kitchen stuff, but then I found this in a basket full of old linens. It's from the early 1900's and it fits great and is in nearly perfect condition. No holes and only one small rust stain. And it was $18. I've been trolling eBay and Etsy for Edwardian dresses for months and I never find one my size, and never for that cheap!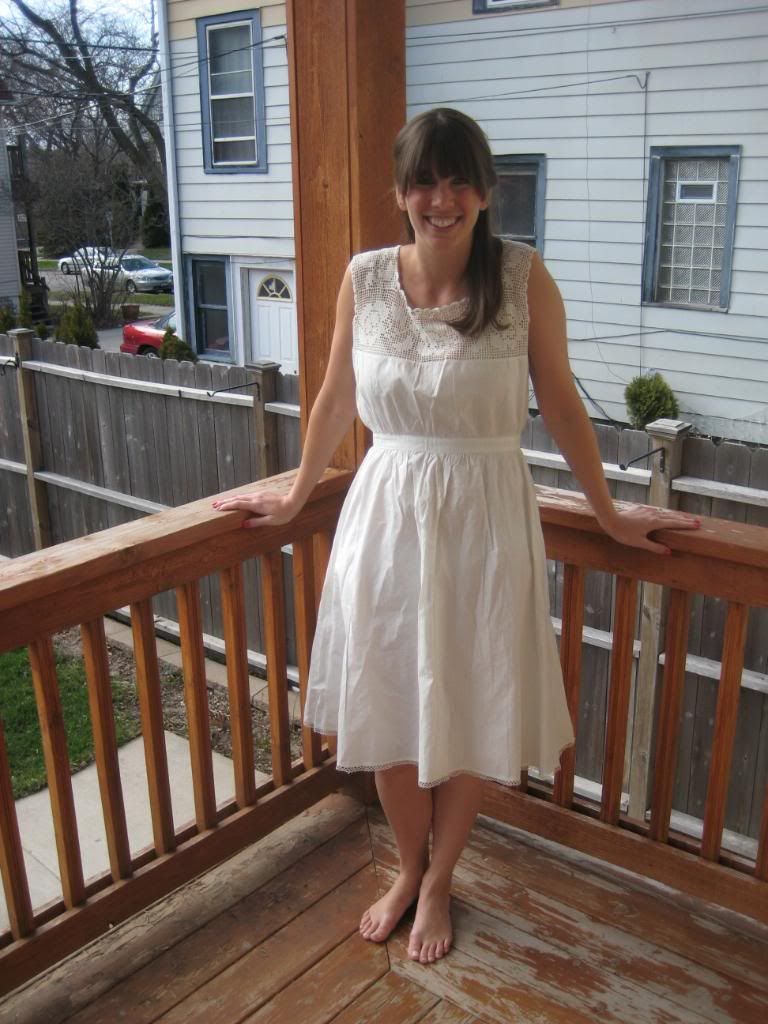 I can't wait until it's warm enough to wear it! I also bought this 30's Vogue pattern catalog page to hang in my sewing room. I would love to own either of those dresses!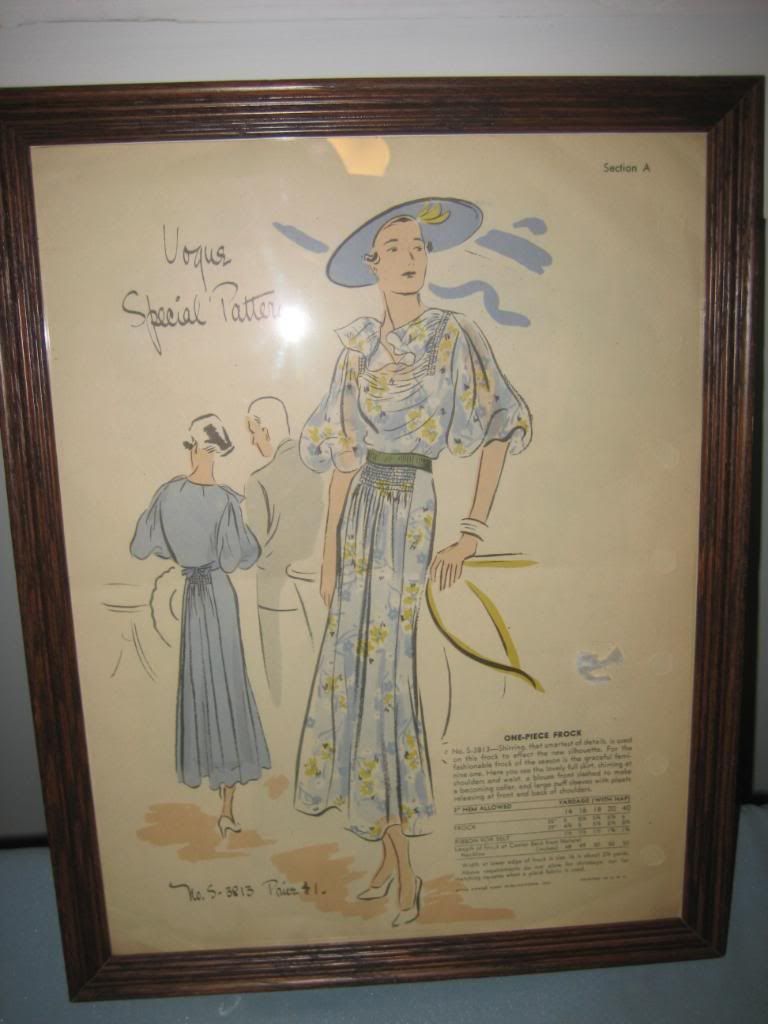 I bought a couple pieces of fabric and they're not the most interesting, but they were big pieces for cheap. Both were around $3, and each are 4 yards. I could use the feedsack print for an apron, and the striped seersucker could make a cute summer skirt. I could try to get fancy and do a chevron?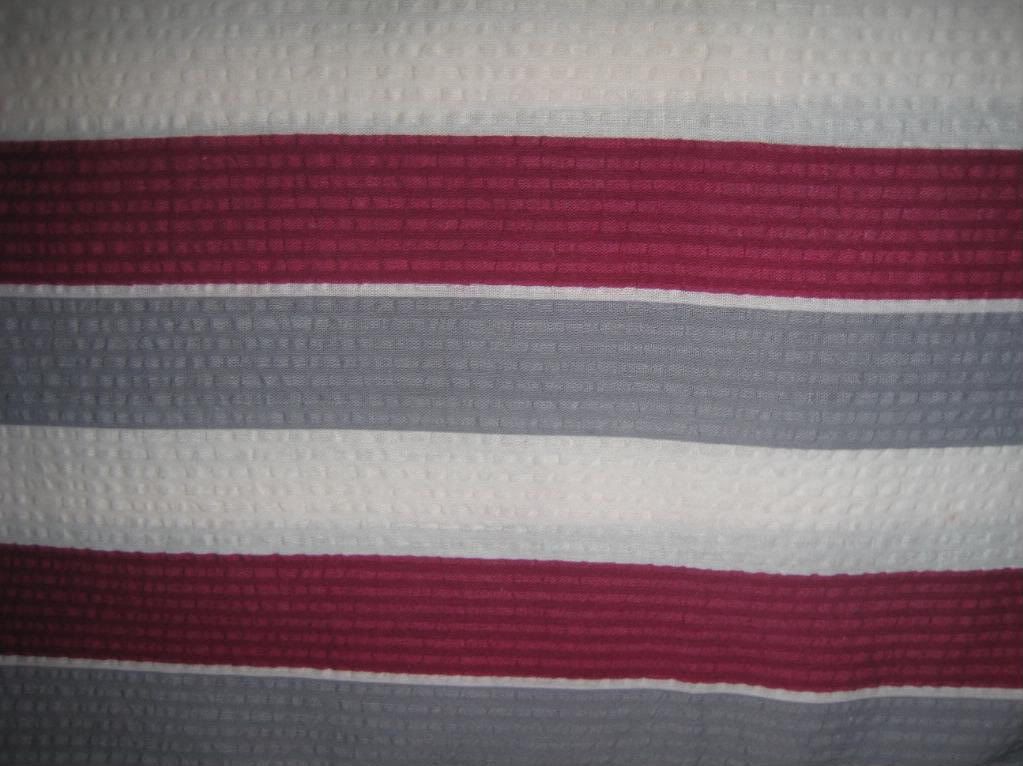 We didn't leave with this fur hat, although for $10, maybe we should've. Everyone needs a hat that makes them look like Big Bird, right?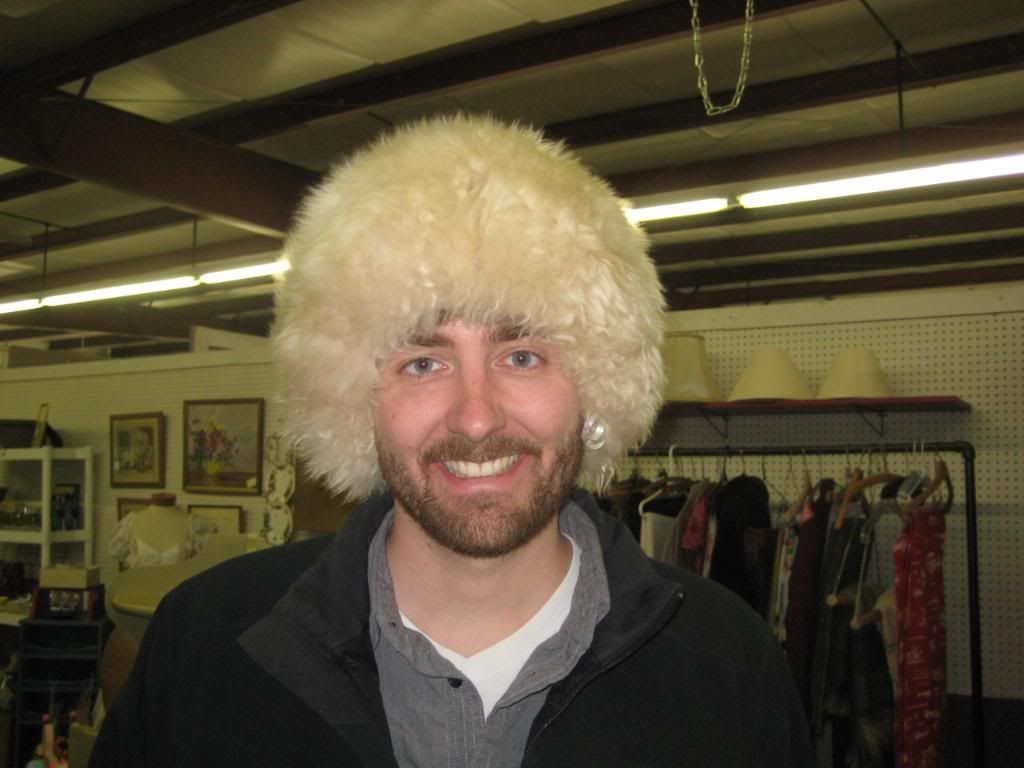 Today I ran three miles and went to Easter brunch with my Dad and sister Alisa, but I still managed to get in some sewing! I finished Simplicity 5891 and it turned out adorable and almost a little sailor-ish. I like it so much I'm wearing it tomorrow even though the high is only in the 40s. Is it ever going to be Spring?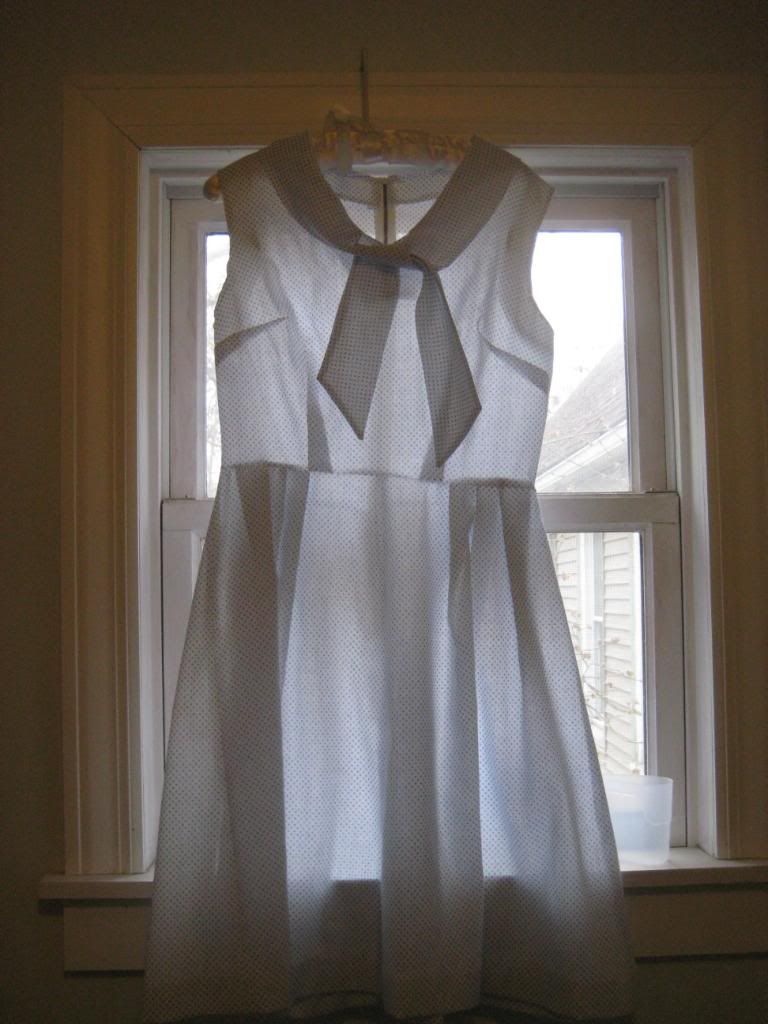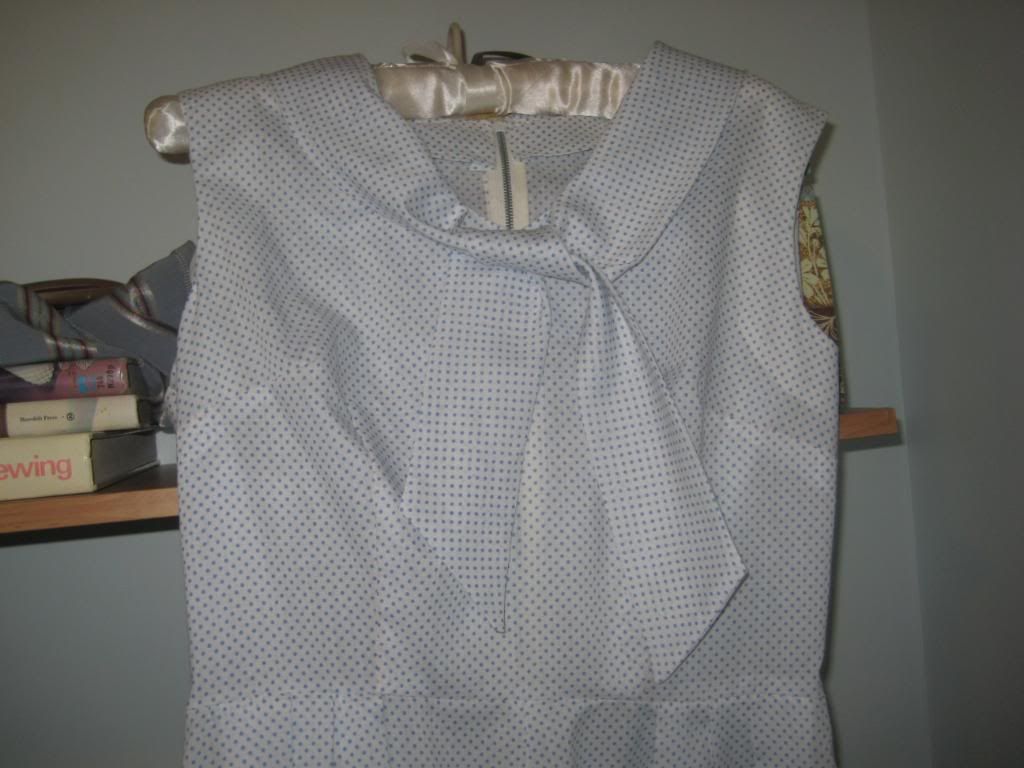 In other sewing news, I think I'm abandoning my plaid Butterick. The plaids don't match on the side seams, the neck band is uneven, and it looks huge. I'm not too disappointed, I'm only wasting $6 worth of fabric, and I'll try the pattern sometime later with a knit. It seems better suited for jersey. Here's where I left off.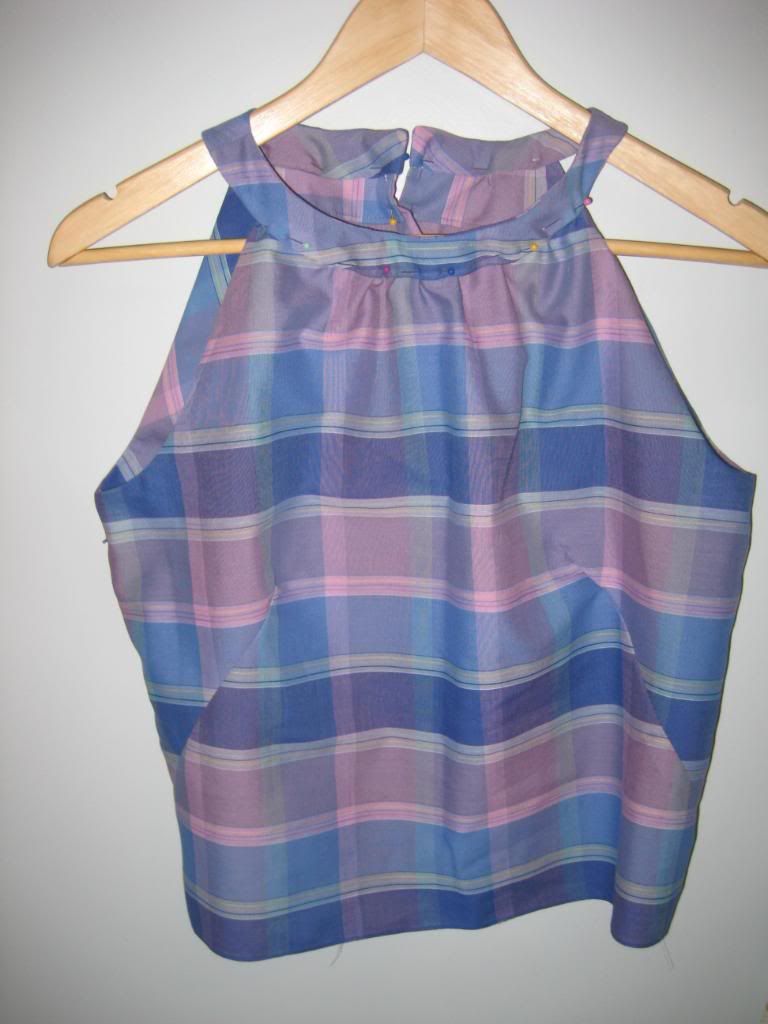 Plaids match on the back, at least! The sides are a mess, though.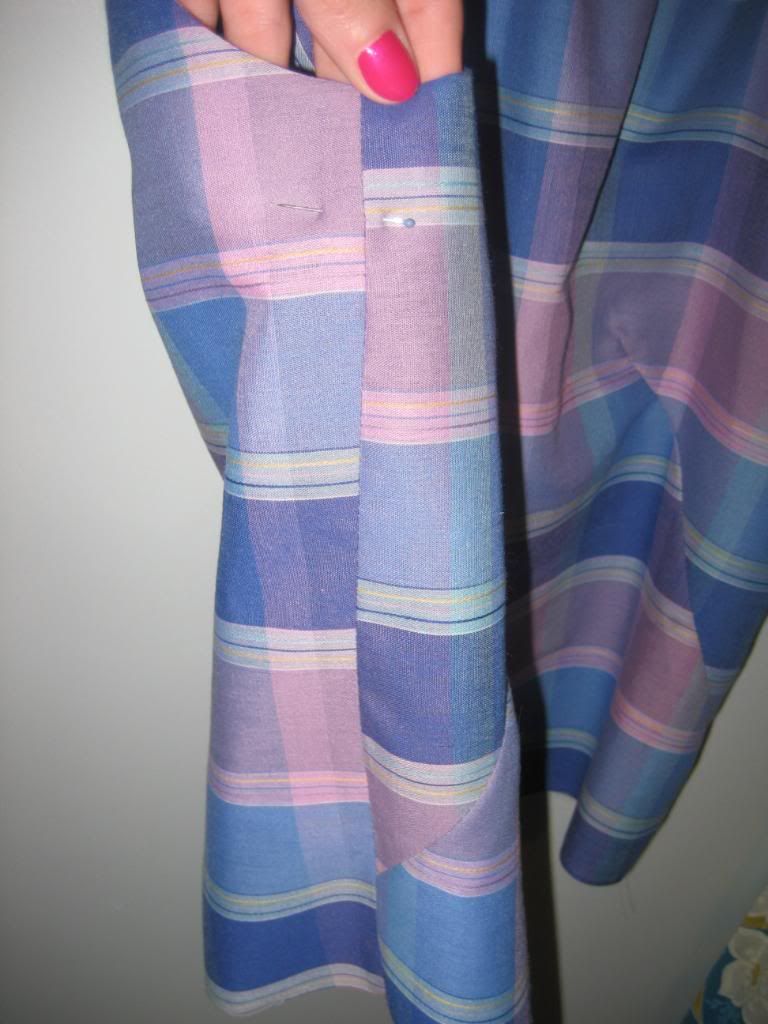 I'm not too sad, though, because I already moved on to a blouse pattern from 1956. I'm finally using a feedsack I've had in my stash for months, too.
Happy Easter!