I know, it's February, but I couldn't resist sewing a summer dress. I recently bought this out-of-print Butterick on Etsy after seeing a few other bloggers make it. I don't really have an occasion or fabric in mind, but it's never a bad idea to make a muslin to see if the dress is going to fit or if it's even going to work on your body. There's no sadder sewing moment than putting on your finished dress and seeing that it looks horrible on you. That's happened to me a couple times and one is still in the "fix" pile and the other has been completely abandoned.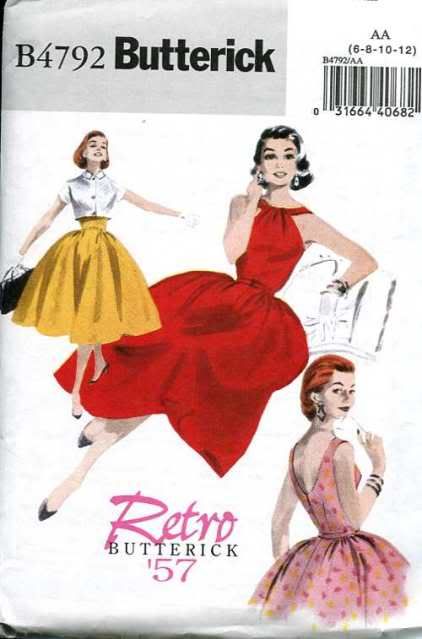 My biggest concern about the dress was the lack of darts on the bodice. There's no shaping at all, really. There's a front center seam, and you artfully scrunch up the neckline along the halter strap. I was right - when I put it on, there were huge gaps under my armpits. I love the neckline and the low back though, so I was determined to make it work. I put it on my dress form (! Best Christmas present!) and pinched the fabric so that it was fitted and pinned it. Then I made sure they were even, and sewed my new darts.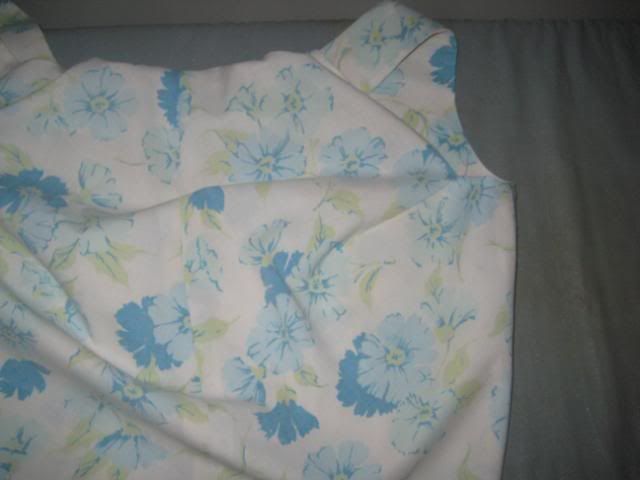 HUGE improvement. It's fitted through the bust now and not gaping at the pits. I marked where I placed the darts on my pattern piece for when I make it again in the future.
Since the bodice was completely done and I had more of the fabric, I just threw on a quick circle skirt and a zipper. I probably do not need one more floral sundress, but oh well. I like the print and it seemed like such a shame to do all that work and have nothing to show for it.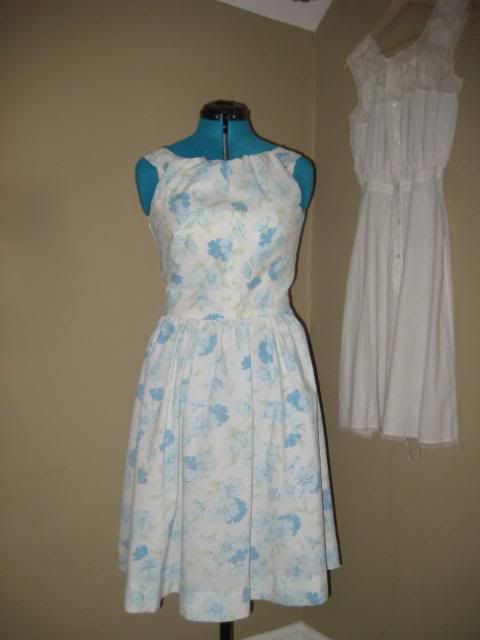 When I make it again in "real" fabric, I will probably eliminate the front center seam since I don't really understand it's purpose. Especially if I use a print, because the seam would break up the pattern too much. I think this one is a success, though, and I can't wait to start looking for the perfect fabric!