I ran out of yarn, so I bought more and didn't worry about the dye lot. I thought "How different can it be? It's white". I bought the first two skeins at about two years ago to make a cardigan that never happened. After I made my first sweater, I wanted to start on another while the pattern was still fresh in my mind. The yarn is a cotton/angora blend from a large national company, so I figured I could pick up another skein and there wouldn't be any variation.
Well: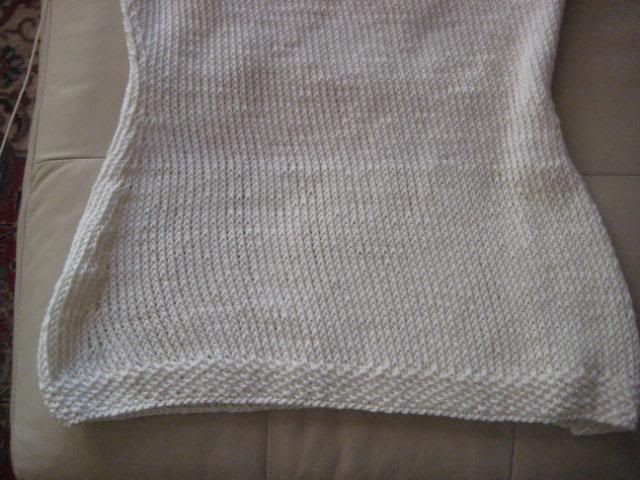 Not only is the color a little yellower, the texture is different. Dare I say cheaper? The part made with the older yarn is so thick, soft, and smooth. The bottom where I used the new skein is spongy, stretchy, and thinner.
The color difference is worse in artificial light. It looks dirty.
I played around with some dye last night and dyed a piece of the old yarn and a piece of the new yarn yellow. Both pieces came out the same color. So that is always an option, even though it won't help the texture difference. But, I'm pretty scared to put a whole sweater in a pot of dye!
So, when they tell you to make sure all your yarn is from the same dye lot, they're not just doing that to get you to buy more yarn!