Last weekend, I picked up this pattern grab bag at the American Council of the Blind thrift store, for $4. The bag was sealed, so I could only see the pattern on top, but for $4 I thought I'd take my chances.
They're all pretty 80's-tastic sportswear.
But some could be cute with better fabric and styling? This V-backed top could be kind of sexy, and the square-neck one could look cool with a skirt. Everyone needs a basic tank top, too. Think I'll be staying far, far away from View B, though.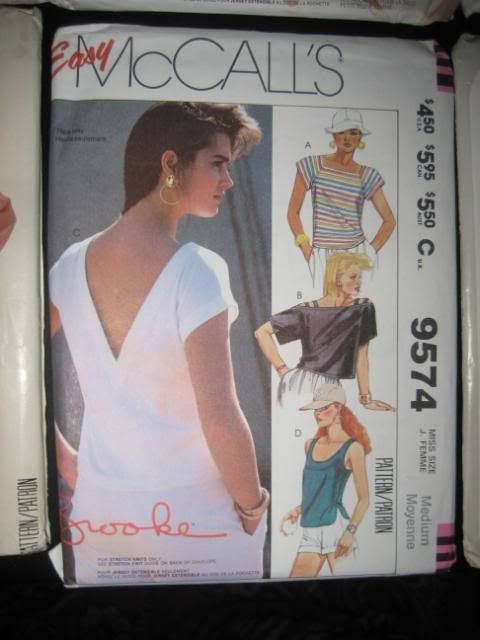 This dress is pretty basic, and it looks like it would be quick and easy to make. I could knock out a few of these for casual summer days. The best part - no zipper. The back buttons!
This is the pattern that was on top, which convinced me that there might be some hidden gems in the grab bag. I would wear all of these blouses. My work's dress code is casual, so I could wear these all summer long with skinny jeans and flats.
This one is pretty hilariously 80's, but I'm drawn to the off the shoulder sweatshirt. I haven't worked much with knits, and it would be a good opportunity to practice with my serger.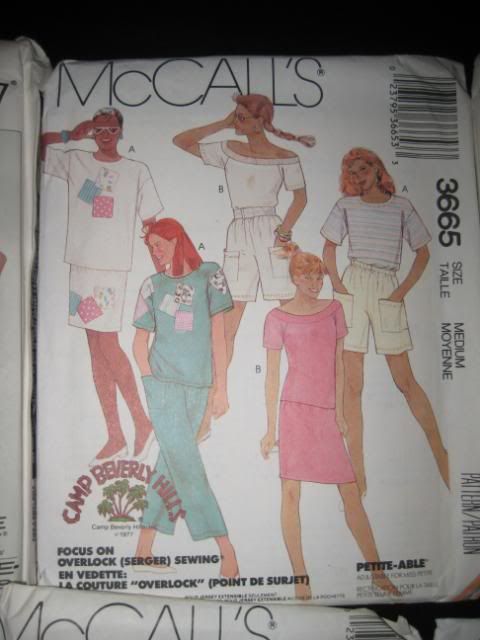 There's a couple other good ones, too, that with better fabric could have potential. Not bad for $4!