Hi Everyone!
Last week, I decided to give it a try and make my version of the jacket I loved so much on Zooey Deschanel. I dug out some doilies from the wedding box in the basement, and the three yards of navy rayon crepe I was mistakenly sent when I ordered black. I knew that would come in handy some day. I don't have many jacket patterns, but this one minus the collar seemed good.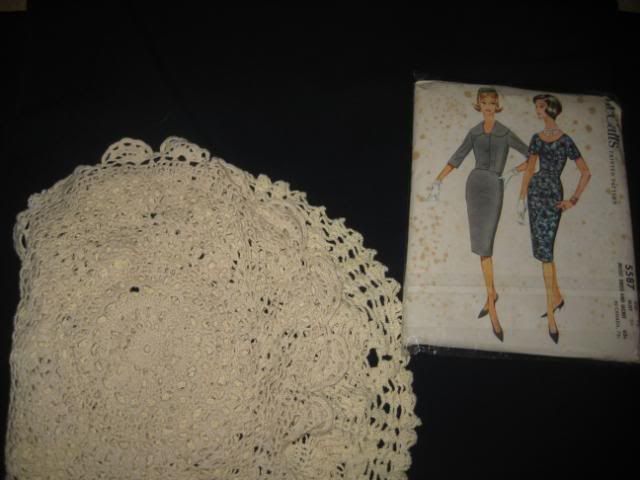 Since my fabric didn't have a wrong side, I marked it with chalk. I've made too many mistakes in the past because of this, and I didn't want to have to rip out stupid mistakes.
Putting the bodice of the jacket together was pretty quick. I eliminated the darts at the waist because I wanted it to be boxy, so all I had to do were the ones at the bust and shoulders. I used some stiff interfacing on the bodice front.
Next up was winging the doily lace collar. I cut out the center and laid it on my jacket. Having a dress form really came in handy for this project.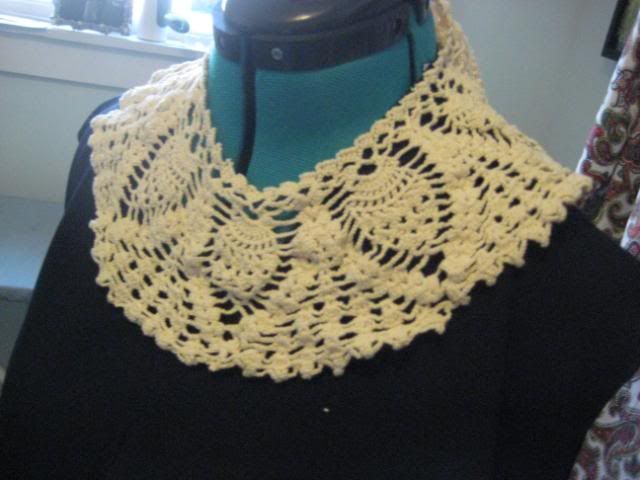 I pinned the doily in place and trimmed off the excess.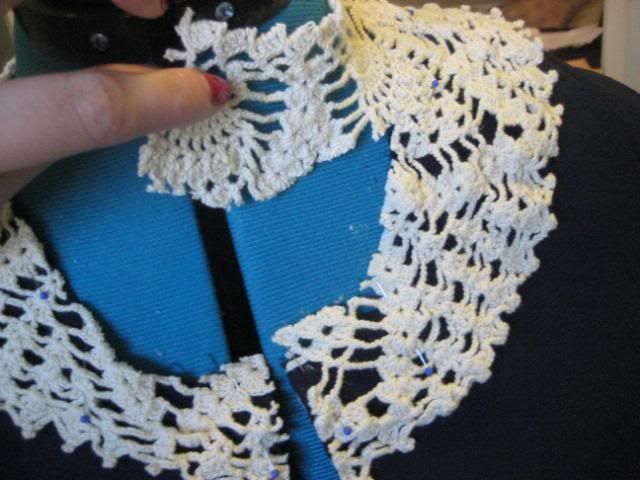 I basted it in place, sewed on my facing, and turned the doily collar to the outside.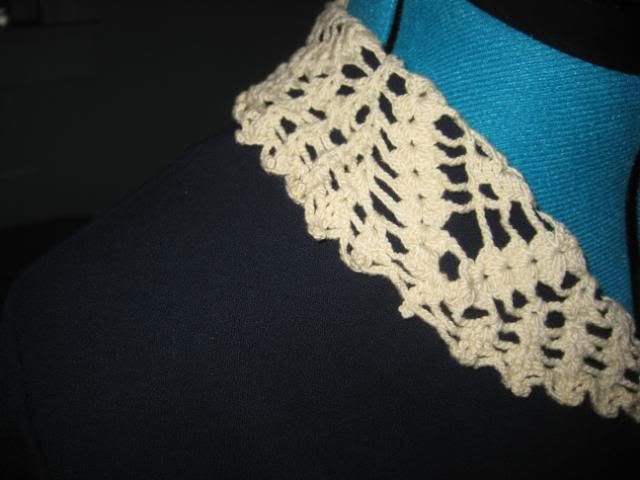 I even made doily covered buttons! I painted the silver buttons with tan nail polish first.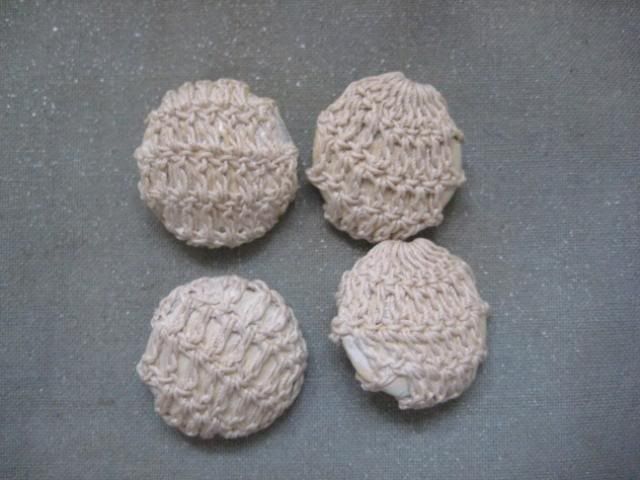 And, here's an unflattering photo of me wearing it (seriously, I need to get better at this "posing for photos" thing) with my Jason Wu for Target dress. First in line, baby! I saw a picture of Michelle Obama wearing the same dress today and I got ridiculously giddy.
It's not my best effort. I wish the sleeves were more fitted, and it was less cropped, but it's pretty good for winging it. I have more crepe and more doilies if I should choose to remake it with a different pattern.