This past Friday, Mike and I went to The Hamilton for their "Night at the Speakeasy". Basically, I wanted an excuse to have fancy cocktails and make a 20's style dress. Look how pretty The Hamilton is: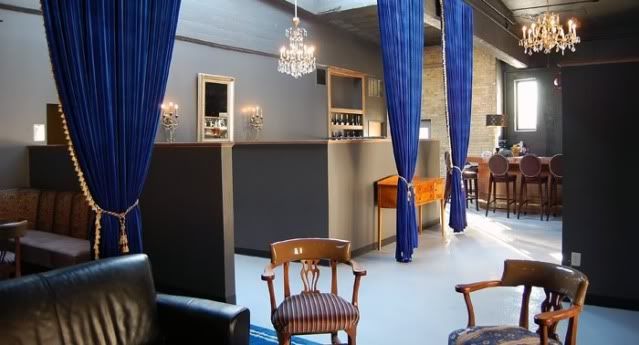 I Googled some pictures of 20's dresses and scoured my pattern stash for anything with a loose bodice and a tiered skirt. I didn't have any tiered skirt action, but I figured that would be easy enough to create without a pattern. I found two 1960's dress patterns with the type of bodice I was looking for and made a hybrid of the two. Unfortunately there was no time to order fabric, so I had to make do with this poly chiffon from Joanne's, which I underlined in white. I wanted it to still be sheer, but not completely see-through.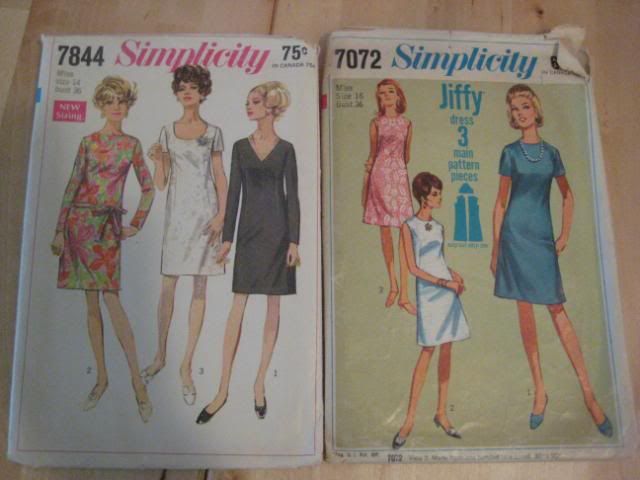 Like a good little sewer, I made a muslin first. I used one pattern for the scoop neckline: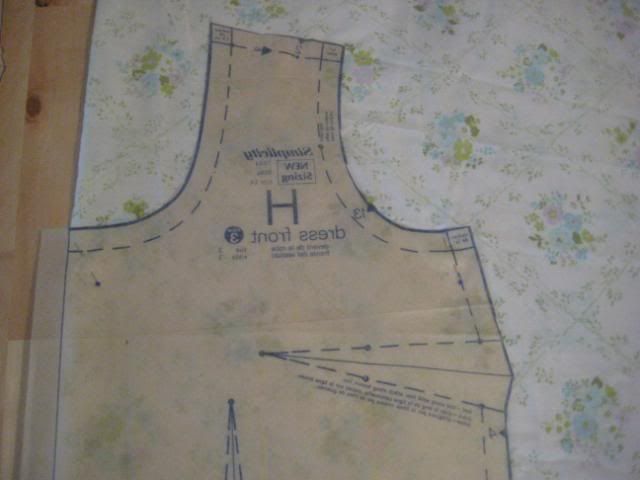 And another for the perfect darts.
Not bad! Kind of shapeless, but I figured we'd be in business once I made it in the chiffon and attached the skirt.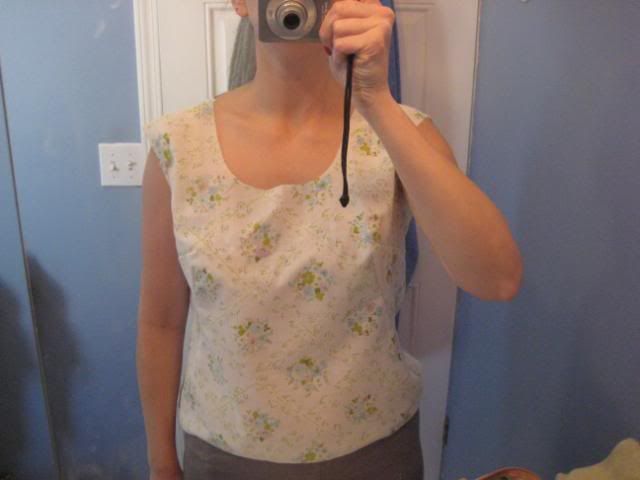 Boy, was I wrong. The poly chiffon was HORRIBLE to work with and was shredding like crazy and stiff and not draping nicely. The worst part was, stains kept appearing out of nowhere.
I used bias tape for the armholes for the first time and that turned out nicely. I used a flesh color, and you could not see it through the outside of the garment, so that is good. The real disaster was when I tried to do the skirt. The fabric was shredding like crazy and would not gather and was a bunchy, horrible disaster. I can't even bring myself to show you a photo of it.
So, I turned to Plan B: Buy something on eBay and beg the seller to overnight it to me. I found this stunner with 5 minutes left on the auction, and I scored it for a song! Even with the overnight shipping, it was well within what I was willing to pay.
I have to admit, the whole appeal of this event was getting dressed up. I actually had more fun at the pre-party at my house. I had 5 friends over and we had appetizers and Brandy Old Fashioneds and listened to 20's records on the Victrola.
Here's a slew of photos for your viewing pleasure.