Happy New Year! I hope everyone had a lovely time last night, and a merry Christmas. I haven't been up to much sewing lately, but I thought I'd share with you my Christmas dress. I stupidly didn't take a before picture, but let me tell you, this thing was hideous. I loved the bright pink silk, but it was huge and frumpy. I chopped off about two feet at the hem, two ugly ruffles around the waist, and then I used the excess fabric to make a waist tie and pockets. I love how it turned out! Not bad for a $2 1980's dress from Value Village.
I've had such a busy month! Sorry for the radio silence, but I have been too busy to sew, and therefore have not had much to post about. I went to Kansas City for a weekend, I did a ton of antique shopping, and Mike and I painted the living room. Before it was a drab cornflower blue (this is not our decor, btw):
And now it's a nice, soft cream. Our living room doesn't have a ton of natural light, so the lighter paint color makes a HUGE difference in terms of light and making the room feel larger. Also, Christmas tree!
I've been doing a lot of knitting lately. We've been out of town several weekends, and it's so easy to bring along and do a row here and there. I completed an infinity scarf and gave it to my sister for Christmas. I used a free pattern from Ravelry, and the yarn is a merino wool blend called Lamb's Pride. I bought it mostly because I liked the name. My cat's name is Lamb, and I like the idea of the lambs being proud of their pretty wool.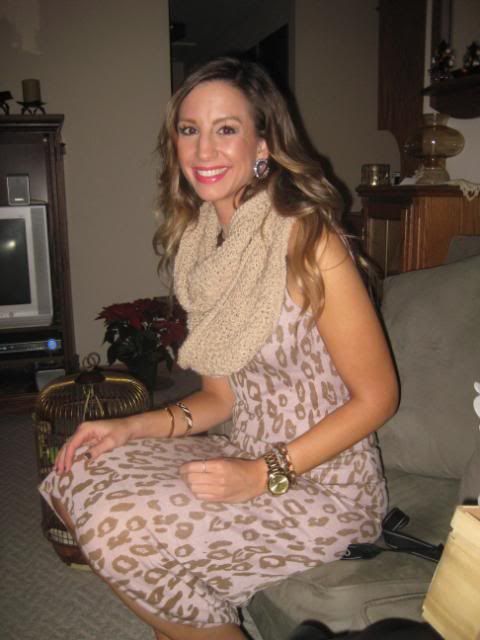 I also started a sweater for myself, the St. James knit from Ravelry. I guess my knitting plan is "knit whatever Tasia knits". Ha. I've done two projects in a row after seeing them on her blog. My first attempt was a mess - I had the gauge wrong and it ended up WAY too big. I had SO much done, too. It was so sad to rip it out. Here's what I had before I decided to start over: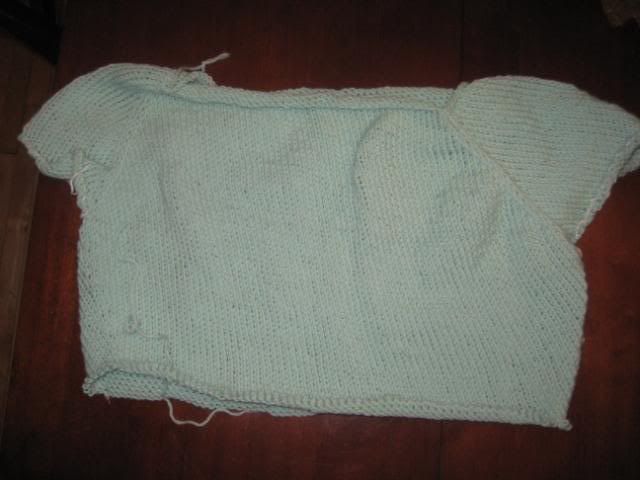 It's looking a little crooked in that picture, so maybe it's a good thing I had to tear it out. Now I know what I'm doing and it looks so much better. I switched to a smaller needle size and I am making the small instead of the medium. Here's what I've got so far.
It's a really quick knit. I just started it on Tuesday and I've gotten about a third of it done. I'm using the recommended yarn, which is Cascade 220. It's soft and smooth and not itchy at all.
Here's to 2012 and to a great year of sewing and knitting!
XO
Amy