I finished two more Colette Chantilly dresses, bringing my total to 4. The pattern is now safely buried away so that I don't end up making 4 more. This was actually the second one I made (before the navy blue hearts) but I haven't gotten around to blogging about it until now. This one didn't turn out as good as the others, and I am blaming the fabric. It's not as drapey as the others I used so the gathers don't look as nice/even. It was really hard to press, too. It's some mystery synthetic from an estate sale. Not poly. Maybe nylon or acetate? It feels silky and cool to the touch and a little plasticky. In fact, I wore this dress on Mother's Day and dumped flourless chocolate cake all down the front, and it wiped right off with my napkin. It didn't even leave a hint of a stain. Magic!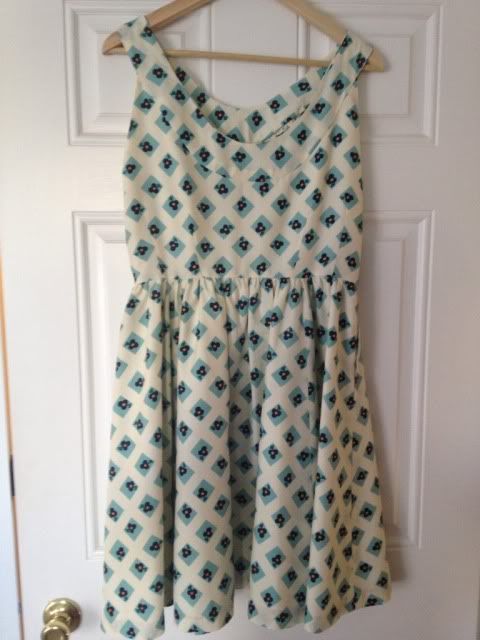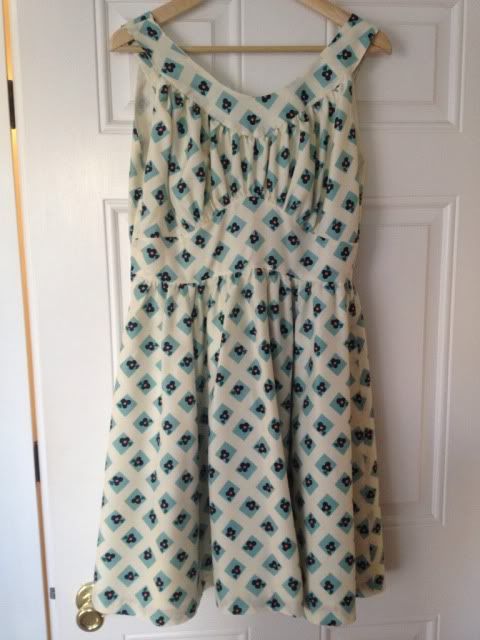 It's pretty. It's a little twee for everyday wear but it would make a good baby shower/bridal shower dress. I thought it was basically perfect for Mother's Day. It was a really nice Mother's Day! My parents and sister came over and we had brunch at the restaurant at the end of my street. I had a bloody mary and crab cakes benedict, and it was dreamy. Afterwards, my fam came over and we had cocktails and mischief in my back yard, including taking approximately 1000 photos. It was impossible to get a good picture of us all at once (which I take full responsibility for - my patience for posing for photos is limited to oh, one). Mom's not even looking at the camera and my eyes are closed, but this was honestly the best of the lot. At least my sister looks pretty.
This one's better but dark.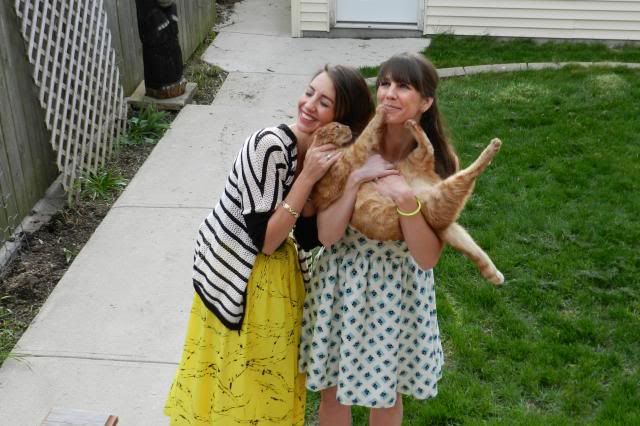 I'll do a separate post for the 4th and final Chantilly!