Today is the day I faced the three dreaded words : "make bound buttonholes". I couldn't even put it off until the end of the coat! It was the second step, after sewing the coat front pieces to the side front pieces.
I've never made a bound buttonhole before, and frankly, they scare me. That's something for advanced sewers or people with a lot of patience. I consulted my Better Homes and Gardens Complete Guide to Sewing, and chose the "simplified patch" method. It claimed to "ensure success" by having you cut the slit after lips were sewn in place. OMG, did I just use "slit" and "lips" in the same sentence? That sounds so vulgar! Mind out of the gutter, Amy!
It seemed really overwhelming at first with all the basting and marking, but once I got the hang of it, it was no biggie. My first one turned out pretty but WAY too big. It wasn't until a couple buttonholes later that I figured out what I was doing wrong.
I was sewing all the way to the ends of the lips, instead of ending at my basted markings, so I wasn't able to push the lips through the opening. This time I actually drew in pencil the length of the button, so I knew exactly where to cut. Once I was cutting the correct length, I realized I was sewing the lips too far.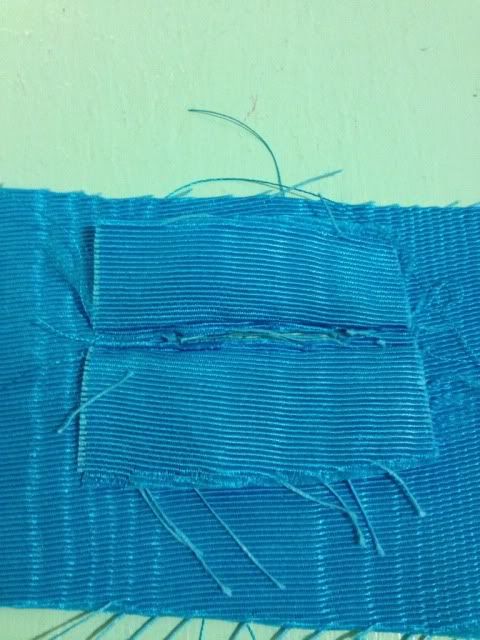 The third try was a mess. The lips are too thin, the opening too wide, and the edges look sloppy. I still feel like I'm describing something other than a buttonhole, people. What is wrong with me!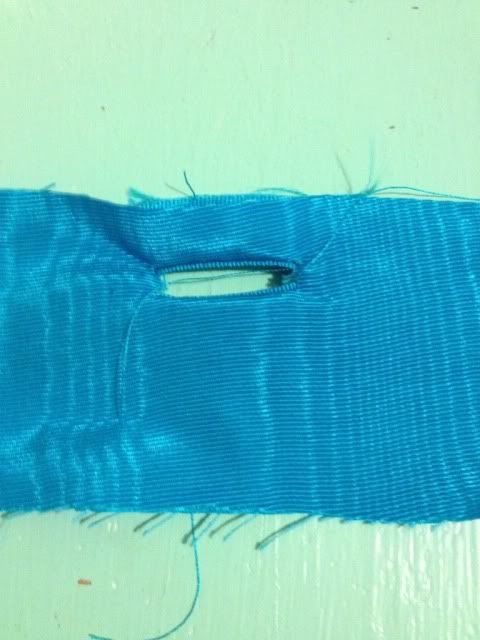 The fourth try was lovely. It's perfect! Even my husband, who couldn't care less about buttonholes, thought it looked good.
I was ready to do one on my coat. The first one turned out good.
The second one is a disaster. Aaah! What do I do? The corner turned out awful. I am too much of a novice to take it out and try again. I don't really know what I'm doing, and what if the buttonhole gets all big and stretched out? I wrapped it with some thread and I'm hoping it holds up. Sad. I don't have more fabric to re-cut this piece and start over.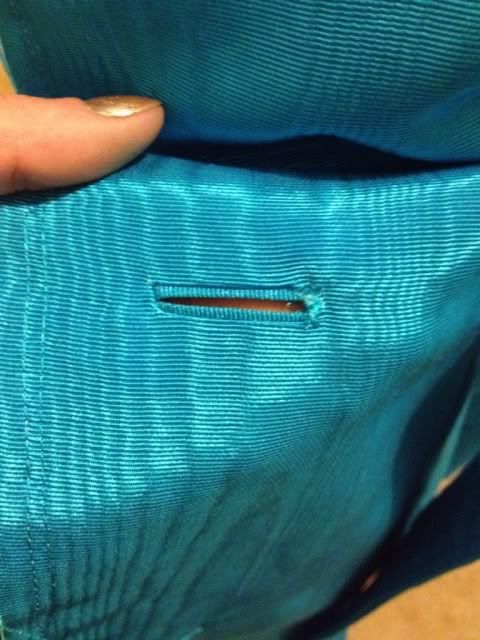 Buttonholes 3 and 4 turned out fine, but neither as lovely as the good practice one. Oh well. It's my first coat and my first bound buttonholes, so I am not expecting a miracle. I'm sure this post was incredibly boring to all the wonderful skilled sewers out there, but it's new and exciting for me!