My favorite part about being able to sew is looking at your closet and thinking "I have nothing to wear" and then just whipping something up! That happened to me yesterday. I was invited to a party that was sort of a baby shower but mostly a "let's get together one last time before the baby arrives" kind of thing. Husbands were invited, and the only shower game consisted of guzzling wine from a sippy cup.
I literally have no fall dresses that I'm excited about. I started digging through my pattern stash, and came across this: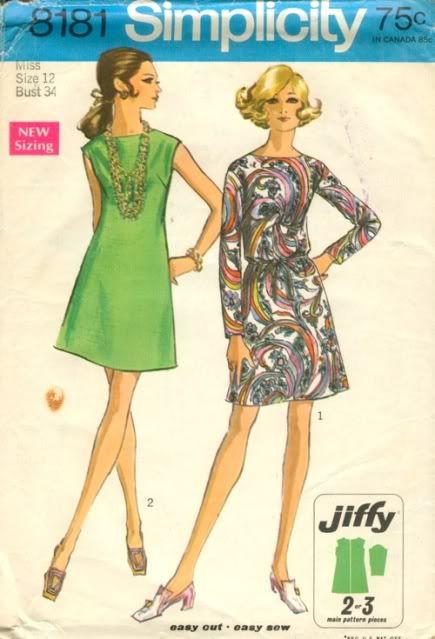 I've made the sleeveless version twice already, but never the one with the sleeves. I had a very similar fabric in my stash, so it looks almost exactly like the pattern envelope. I'm not really sure how old this fabric is. The width (37") suggests that it's very old, maybe 40's, but the print is so wild and retro, maybe it's 60's. It's rayon and I got it at the antique store for $5.
The sleeves were SO easy. I wonder if I can do all sleeves this way! It had you sew them on flat before the side seam was sewn. Does that make sense? Then you sew the underarm seam and side seam all at once. It was the quickest sleeve I've ever done and NO bunching! It's amazing. It took about 3 hours total.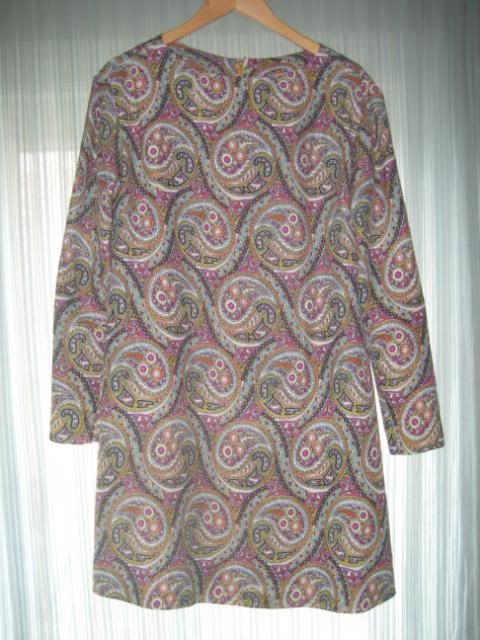 I got a new zipper foot and I am still working on machine zippers, so it's showing a little more than I would like. Otherwise, it's perfect. It was really quick and I liked it better than hand-sewing, which is what I've always done in the past.
I didn't get the black/white/gray memo so I stand out a little, but I still love it! It's comfy, sassy, and exactly the kind of "easy" dress I love to just throw on. I could even wear it to work with tights and boots.
I can't wait to make another!