It's about 30 degrees here, but I've been thinking Spring for a good month now. Brightly colored floral dresses are slowly creeping their way back into my closet, boots are being traded for open-toe flats, and I officially retired my winter coat. I'm cold, but I've got Spring Fever so bad I can't bear to look at dark colors, long sleeves, and wool.
Probably from 2005-2007, my summer uniform was a printed skirt, a simple tank, and my tattered Gap denim jacket I bought in high school. I haven't taken much interest in skirts in the last few years, but recent blog posts about 50's skirts and the declaration that denim jackets are the new leather jacket (which look great but never caught on with me, too uncomfortable) has got me reconsidering. Luckily, 50's skirts are super easy to make and don't even need a pattern, and my old Gap standby is still soft and perfectly worn in all the right places.
I was able to complete both of these in under two hours each.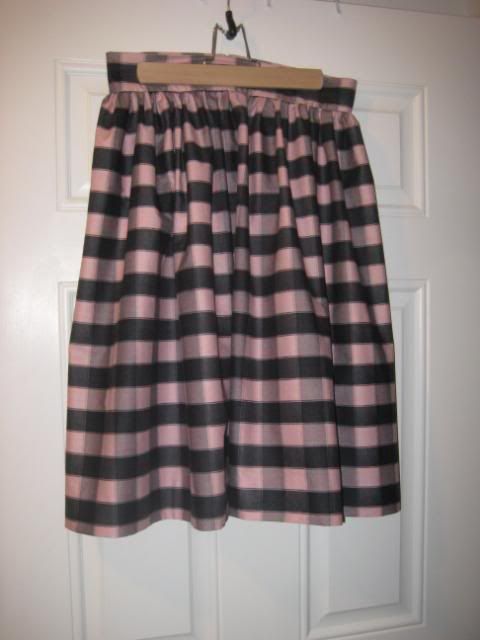 For the plaid one, I used vintage cotton sateen that came as part of a lot I won on eBay. The strawberries were originally a 90cent tablecloth from Salvation Army. Both have metal zippers, and it was great to finally put to use those 7" ones that always come in eBay lots that I previously had no use for.
Making a skirt like this is SO easy. I'm serious. The most novice sewer ever could whip one of these up. All you need is two yards of fabric, at least 35" wide. There's one seam, a waistband, and a zipper. I didn't take any step-by-step photos of these, but I've got some fabric on the way that I plan on making into a skirt, so I will post a tutorial.
Speaking of fabric, Fabric.com is having a huge sale right now. I've been coveting this eyelet for ages now, and it was finally on sale for $7, so I ordered three yards. I plan on using it to make simple button-up blouses to wear with all my new printed skirts.
This is Michael Miller quilting cotton, but it's going to become a skirt. I've been dying over
this skirt
for years, and exhaustive Google searches of "tan + teal floral fabric" haven't turned up much. This is the closest I could come and it's not exactly what I was looking for, but I still think it's a pretty decent match and I know it will look good with that Gap denim jacket!
For $1.98 (!) I got three yards of this white 100% cotton with light blue dots.
And from Etsy, the perfect pattern! I'm going to make the sleeveless/poufy skirt view.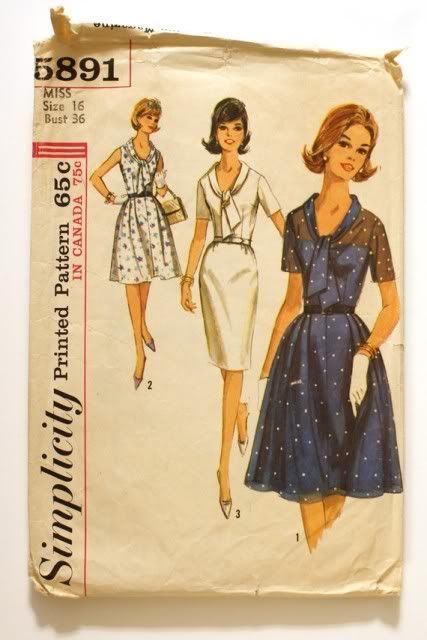 Also for $1.98, I got three yards of this cheery plaid. I found the perfect pattern on eBay and I'm currently the high bidder, so fingers crossed!
I feel like I got in a sewing rut there for a little bit. I started two blouses that I was so unenthused about that I gave up before I even got to the sewing stage, and I finished a dress that wasn't exciting enough to blog about (and probably not exciting enough to wear). Hopefully these projects will snap me out of my sewing coma.
Have a great weekend!