Hi Everyone! Sorry for the long hiatus but I was in Mexico all last week, and then totally overwhelmed with housework and the need to relax this weekend.
Mexico was awesome! We went to Playa Del Carmen and stayed at La Tortuga, a boutique hotel on 10th Ave, just a block up from 5th Ave which is the shopping/dining epicenter of Playa.
I did manage to sneak in me-made outfits on a couple of the nights. The first night we got there, I couldn't wait to wear my favorite homemade dress.
On Saturday, we took the ferry to Cozumel and shopped, ate, walked around, and drank lots of $1 beers. I also wore a homemade sundress, this one is made with a New Look pattern and vintage seersucker.
As luck would have it, the very first store I wandered into in Cozumel was a fabric store! It was called
La Parisina
, and the first thing I saw when I walked in was bolts and bolts of colorful woven Mexican fabric. I was a little overwhelmed, so all I bought was two yards of this hot pink knit. I'm not sure what I'm going to make out of it yet. It's a little too flimsy for a dress, but it could be cute for a skirt.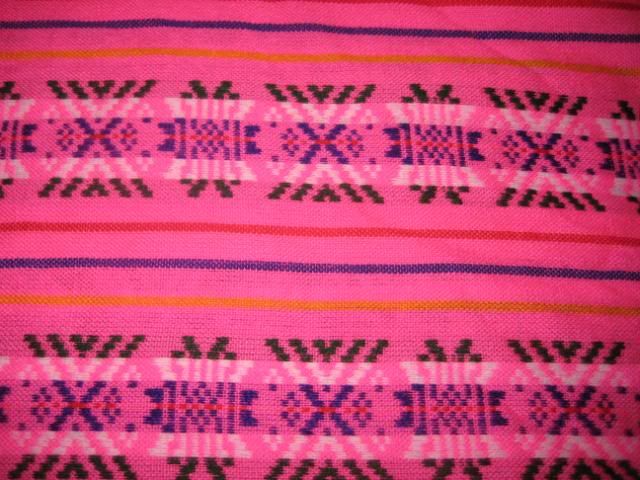 Look how excited I am to have found a fabric store! I wish I would have bought more, but I was feeling indecisive, and I wasn't really sure how to go about getting things cut. My husband stepped in with some hand gestures and that definitely helped.
I went a little crazy with the blouse-buying in Cozumel, though. I just can't resist the crisp white cotton and the colorful embroidery. My favorite is the green striped one - it's so soft and perfect with jeans and leather flats. I love the cropped one, too! Multicolored squirrels!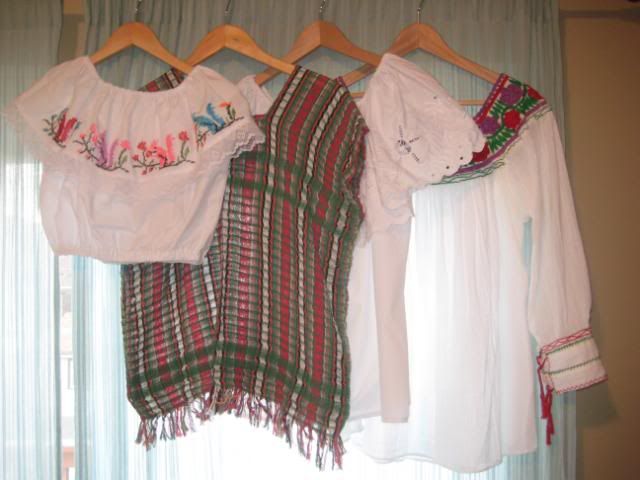 I actually did a little sewing this weekend, so I'll have an update on that a little later. Adios!