Does anyone else have trouble finding cute vintage blouses, or even patterns for vintage blouses? I've been exhaustively looking for a simple white blouse to wear with my new printed skirts and Etsy, eBay, my favorite vintage store, and the antique mall have all left me cold. Everything was too lacy, too high-necked, too nylon. Sometimes "simple" is the hardest thing to find. I come across this a lot with footwear - last year when looking for brown boots, I couldn't find a single pair that was not studded, grommeted, or covered in a million buckles.
I did find one blouse at the antique store. This simple (yay!) black 1950's blouse for $6. It was missing all the buttons but no problem, I sewed on pretty vintage ones I bought on Etsy.
It's basically perfect, and when I tried it on with a few skirts, had the exact look I was going for. But, it's black. Then I had that "duh" moment where I said to myself, I could make one! I had some plain white broadcloth (okay, it's a sheet) and although I don't have any blouse patterns, I could just use a dress pattern and cut it off at the waist.
This one had all the elements I needed - flattering neckline, darts at the bust and waist, and since it's a shift dress, no waist seam. I chose the scoop neckline.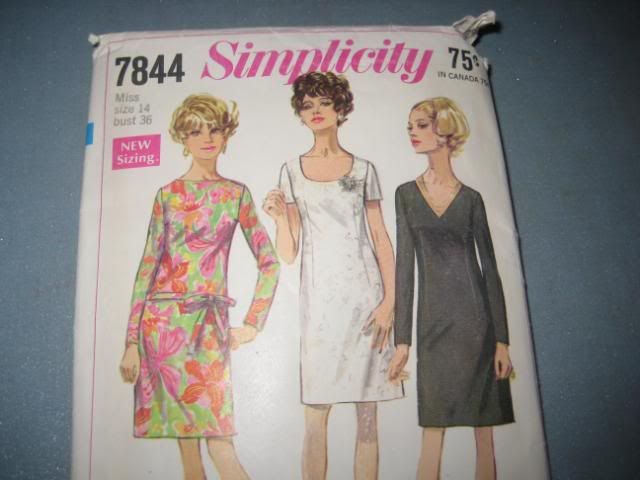 I measured the black blouse, and it was just under 24" long. So I laid out my pattern pieces, marked at 24", and cut below.
For the back, I wanted to make a button placket instead of using a zipper, so I left a couple extra inches of fabric when I cut.
I didn't want my markings to show through the thin fabric, so I marked them ever so lightly. This would be a good time to use tailors tacks or pins, but I really prefer the pencil method because not only is it quicker, I think I'm more accurate that way.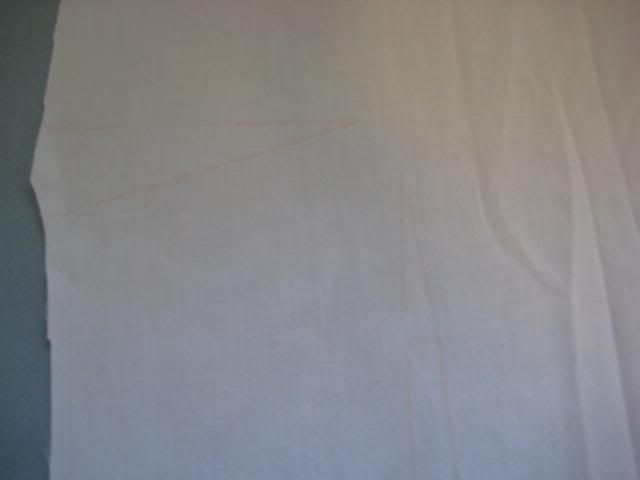 Darts are done!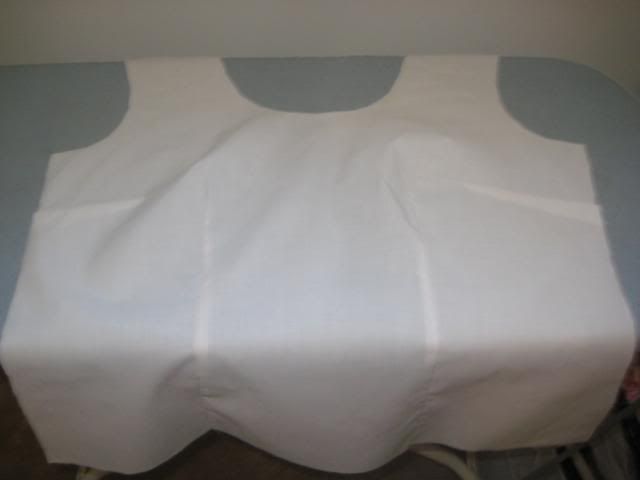 I did my back darts, and then I sewed my fronts to my backs at the side and shoulder seams. Then I put together my facing pieces, and sewed those in place as well. Once I was done with my facings, I referred to my Colette Patterns Sencha blouse for how to do the button placket.
It's super easy! It only took a minute and my button plackets are looking good. I love how the facing edge is hidden inside the fold of the placket. No need to tack it down!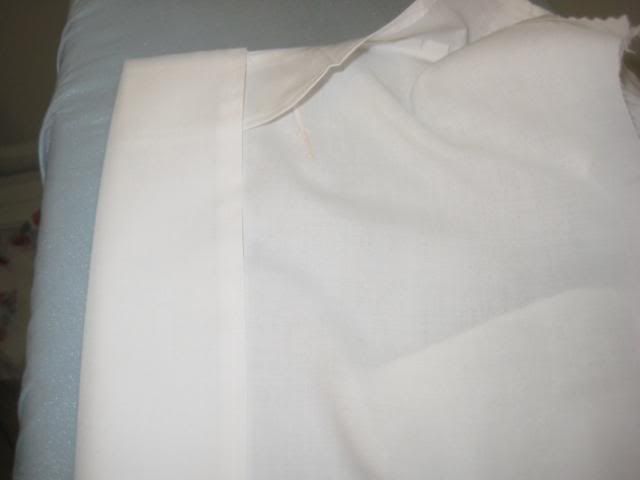 I should have been done, but then I remembered something really important. Sleeve facings! Since the dress had sleeves, there was no pattern piece for a facing. Daunted by the prospect of drafting my own, I did what every lazy seamstress does - I reached for a similar Simplicity shift dress pattern and used it's facing piece. Looks like it fits!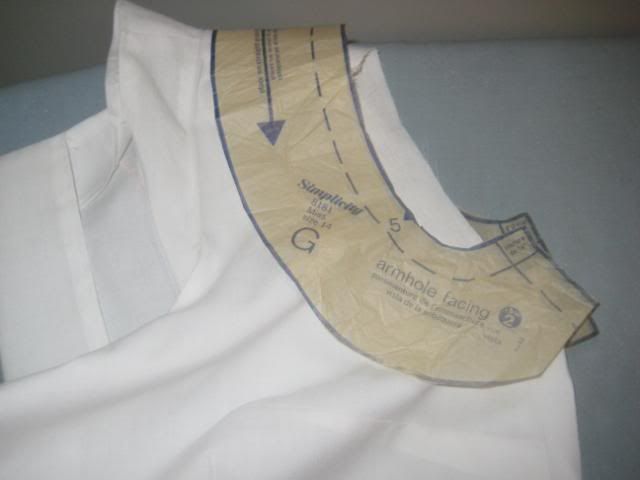 I would not normally machine stitch a hem, but since this blouse it meant for tucking and no one will ever see it, I skipped the blind hem. I still think it looks nice, though. A quick check of my closet reveals that most blouses were not hand-hemmed anyway.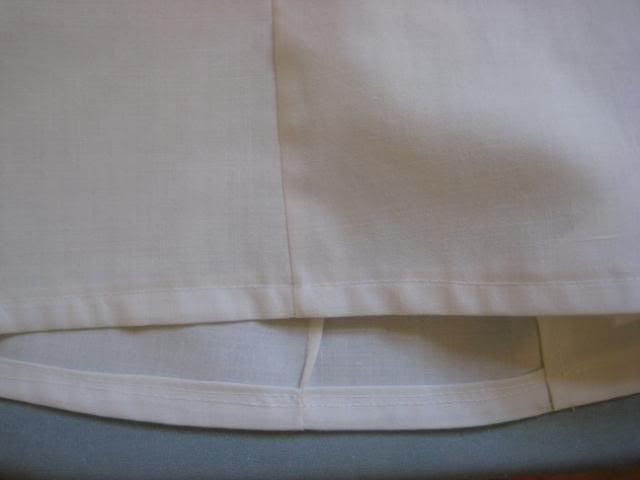 Lastly, it was time to do my buttonholes. I did two tests and they looked perfect. Then when I went to do them on my blouse, my machine went crazy. When I pressed the foot pedal, the cover plate started to pull up.
I did a million more test buttonholes, and that happened every time. I have no idea what the problem is. All the settings were correct and the buttonholer was securely in place. Does anyone know what might be the cause of this?
I think it's time for me to get a new machine. Mine is great for doing the bulk of my stitching, but I hate that it doesn't have a sleeve arm, and I can't deal with a busted buttonholer. Time to start searching Craigslist! Any recommendations?