So, my beloved blue coat?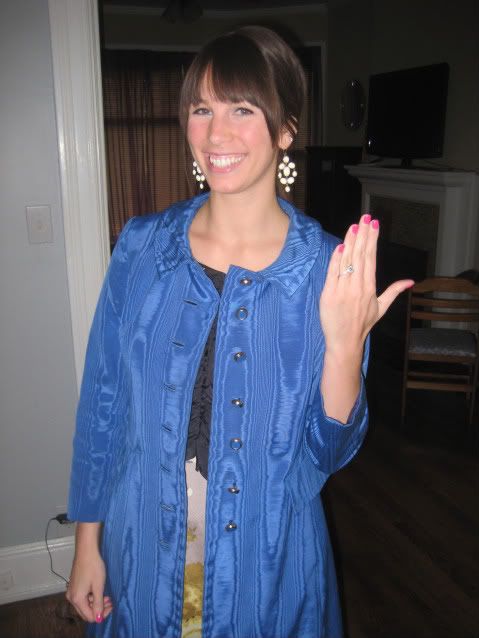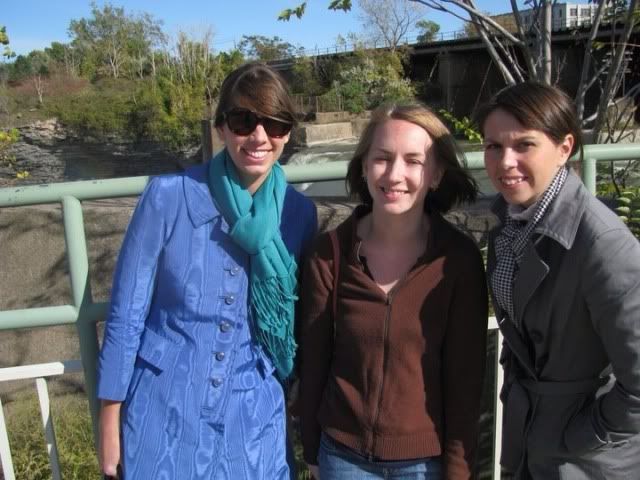 That I re-made?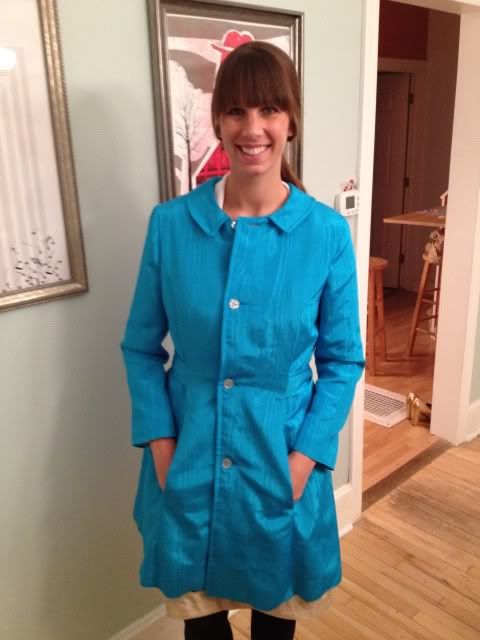 Well, I re-re-made it.
I love my aqua coat, but I was still really missing my beloved blue coat. The aqua one is great and I will still wear it, but I decided I wanted to make a true replica. After two fabric ordering mishaps - one the wrong color, and one the perfect color, but the moire pattern PRINTED ON (the horror), I found the right stuff. My aqua coat feels rather thin - I interfaced per the directions, but it's just not very warm or substantial. I took apart Original Blue, and to my surprise, every piece is interfaced with weft, and there's a separate cotton yoke across the back and chest for stability.
They used horsehair interfacing on the jacket front.
And a strip of cotton in the hem. I'm guessing for weight?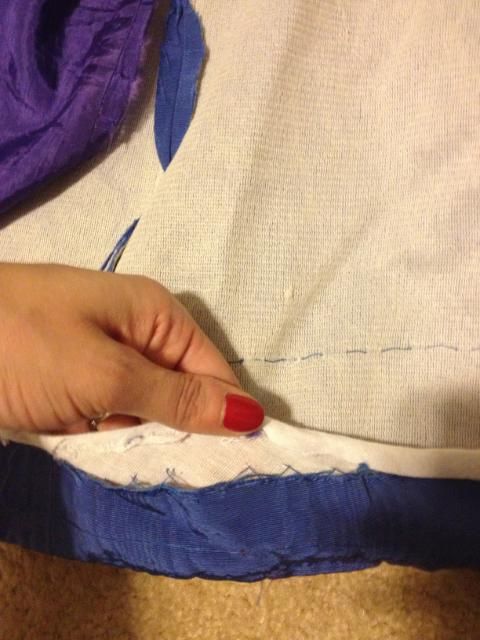 So, I followed suit. I found weft interfacing, which was not an easy task. One Joann's had a bolt with a little left but not enough, and the other Joann's had none and didn't even know what it was. I drove an hour and a half to Vogue Fabrics in Evanston, IL to pick up the rest. I also made the cotton yoke, and sewed a strip of bias tape inside the hem. I used a plain blue heavy satin for the lining. My husband kept telling me to pick a prettier lining fabric, like polka dots or a print, but I was really dead-set on everything being exactly like the original. The fabric was really slippery and I had trouble doing the sleeves. You can see some bunches, but it's totally not visible with the coat on, so I don't care.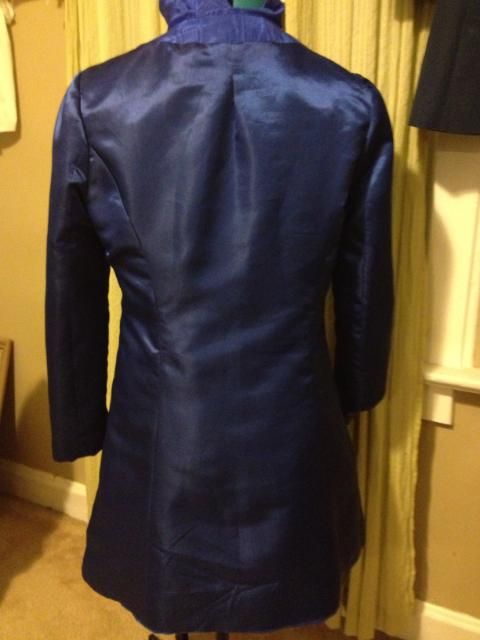 I made 7 bound buttonholes. I would say 5 are great, 1 could be better, and 1 sucks. I can live with that. The top one is the sucky one - the lips overlap each other so it's sort of not functional. I'll never button that one, anyway.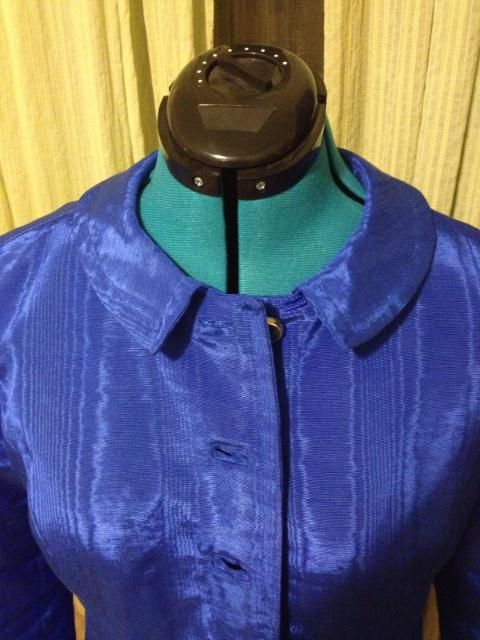 I used Julia Bobbin's tutorial for finishing the buttonhole and it turned out great.
So how do I feel about the new coat?
I love it! When I wear it, it feels exactly like the original. I am extremely happy with it. I've worn it nearly every day since I finished it.