If this bodice looks familiar, it's because it's the same one as my McCalls romper. It was so easy to put together, I wanted to make it in dress form. I wasn't a fan of the pieced, scalloped skirt, so I ditched it altogether and just drafted my own.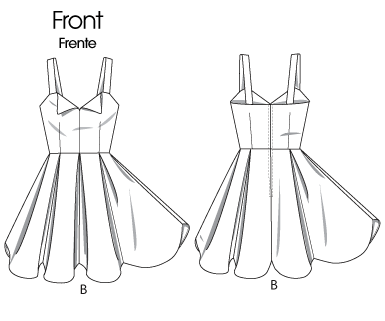 I used my 3 yards of vintage seersucker from eBay, and it turned out to be just the perfect amount. I didn't self-line the bodice per the instructions, instead I used soft cotton broadcloth from Joann's, leftover from a previous project. I only used the fashion fabric for the folded bust detail.
Unfortunately, I noticed Sharpie scribbles all over the fabric as I was doing the back darts. Of COURSE this was not listed in the auction details so I did not know about it and therefore did not cut around it I am having really bad luck lately with things arriving stained/in worse condition than described. I didn't have enough fabric left to cut another piece, so I had to use it. It's on the bodice back along the zipper and hopefully not noticeable.
It took about three hours to complete. It was a really quick sew! I immediately took it out on the town to Summerfest.
Enjoying my two favorite things in life, ice cream and beer.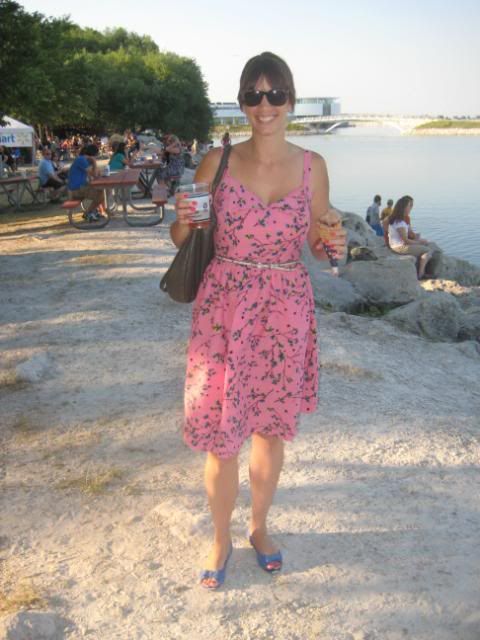 At Michelle Branch.
Sorriest metalhead ever. Ha. I told you I couldn't pull off "rock". I like listening to it, but definitely not dressing like it.
The best part was, as I was waiting for Mike to take the picture, a guy yelled "My wife loves your dress!" It's always feels good to get compliments from strangers on things I made.